How to stop referral spam in Google Analytics II
Do you remember our previous article where we talked about how to get rid of referral spam in Google Analytics?
Back then we proposed a valid method to solve this problem, but if you would like an even faster and effective one! Here it goes:
We've tried Google Analytics Referral Spam Killer wich cleans your Analytics account of spam and applies filters to prevent future intrusions.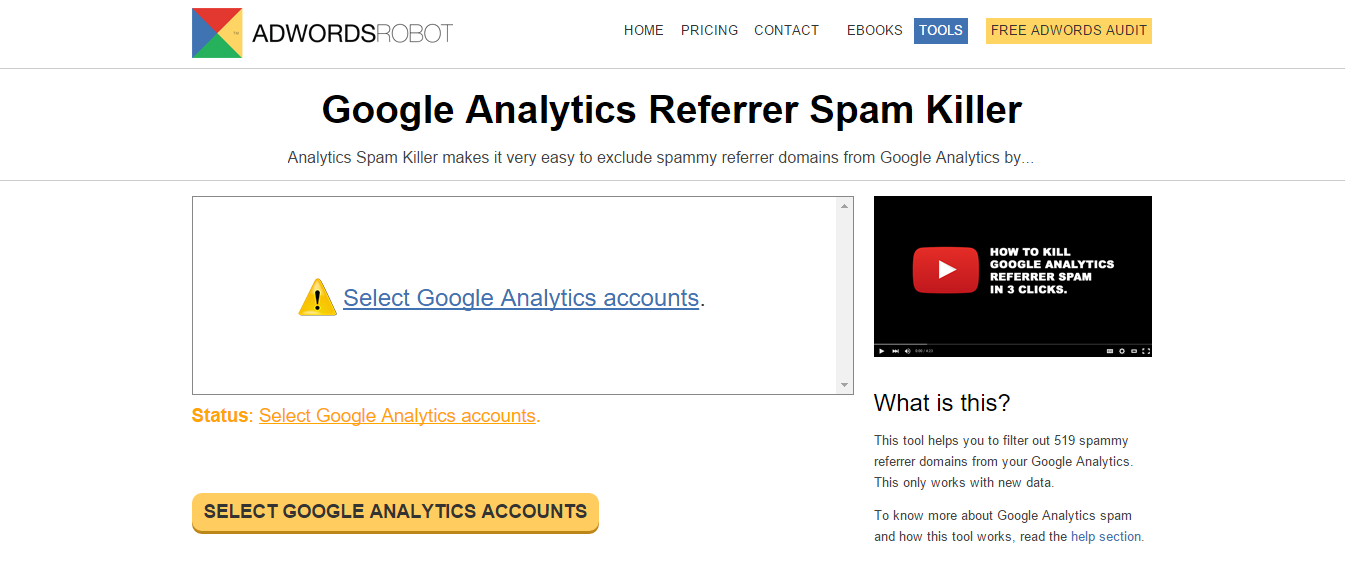 THE ADVANTAGES
The method we've explained in the previous article worked by adding one filter at a time. In this case we're talking about much quicker way that, with only 3 clicks, applies all the filters part of a black list managed by the providers of this tool.
HOW DOES IT WORK?
This tool applies filters based in a list of the most common spambots. Once you activate it, the filters delete all the bots in the list, cleaning you referral visualization. If you're still seing bots after using the tool, it could be because that specific domain is not on their list yet. In this case you can contact the tool developers to let them know the new domain source of spam you have detected.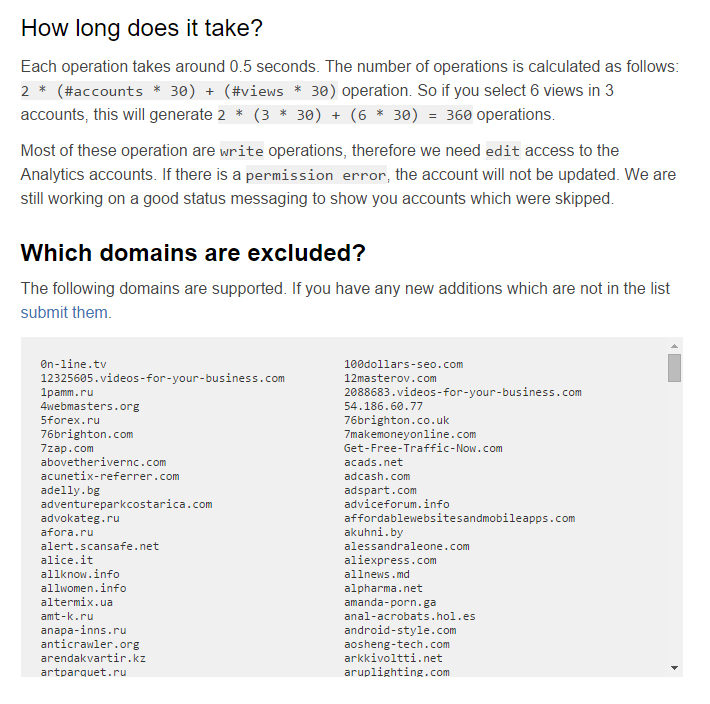 LET'S DO IT!
1.Go to https://www.adwordsrobot.com/en/tools/ga-referrer-spam-killer
2.Click on SELECT GOOGLE ANALYTICS ACCOUNTS and allow the access
3.Select the account you want to clean and then click on APPLY FILTERS
And it's done! There wont be any more spam in your account. Ok, but the old records? Well, with the method explained in the previous article there's nothing to do about it but, the cool thing about Adwords Robot is that they also explained to us how to risolve this issue.
1.Once you complete the steps explained above enter into your Analytics account and click on:
Acquisition->All traffic->Source/medium->All sessions
2.Select Google Analytics Referral Spam Killer and then click on APPLY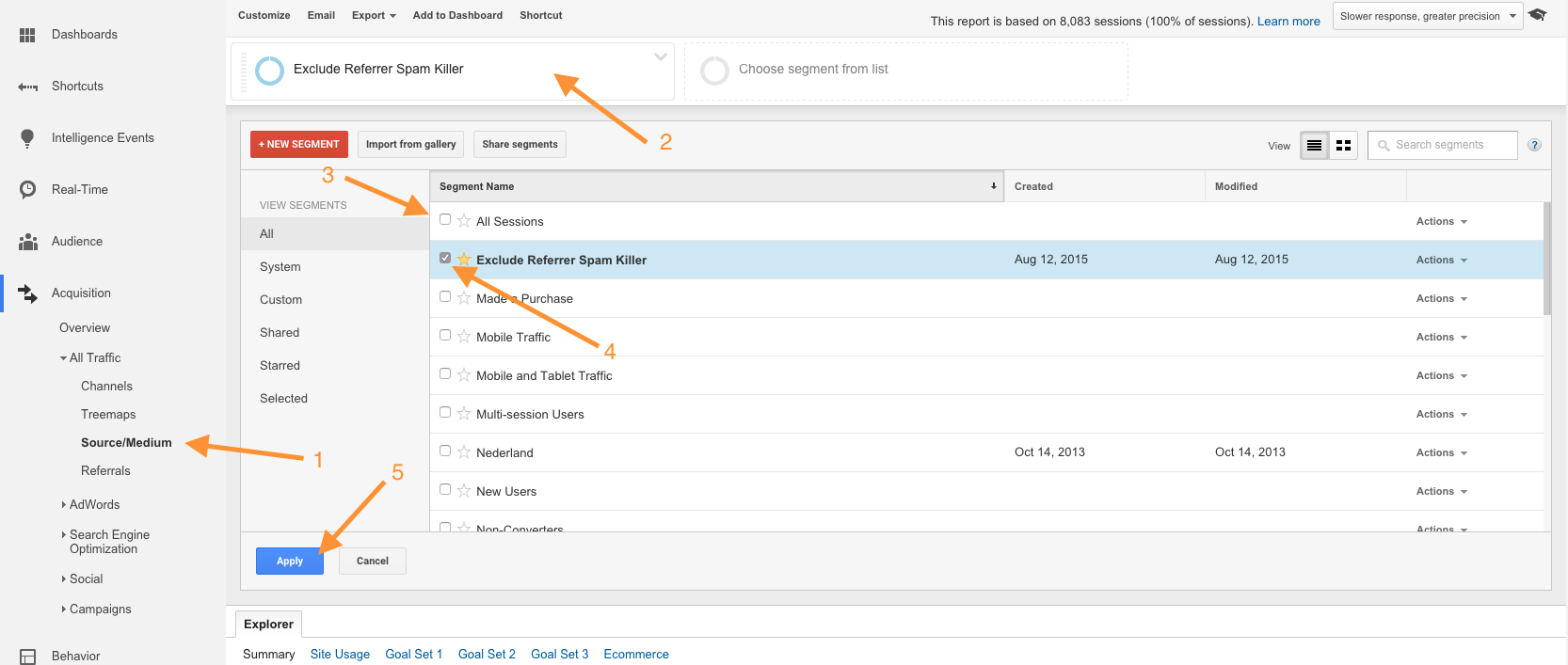 You'll finally see no more spam in your referral!
What we find very convinient about this tool is that the cleanup procedure is much faster and it allows cleaning your hystorical data too with no effort.
If you may have any doubts on how to use Google Analytics and Google Search Console in the best way contact us now! for a free checkup of your web strategy
---
DISCLAIMER: The present article talks about a service developed by a company that is not related to Archibuzz SRL in any way. Users willing to test products or services that we occasionally mention in our blog posts are advised that they do it at their own risk. Archibuzz SRL is not responsable for the product effectiveness, reliability or consequences of using it.