Mobile App Design
Servizi . UX/UI Design . Mobile App Design
Do you have an app in mind and would like to turn your idea into reality?
We design and develop fully customized mobile apps: whatever your project, Archibuzz can help you make it happen.
Contact our team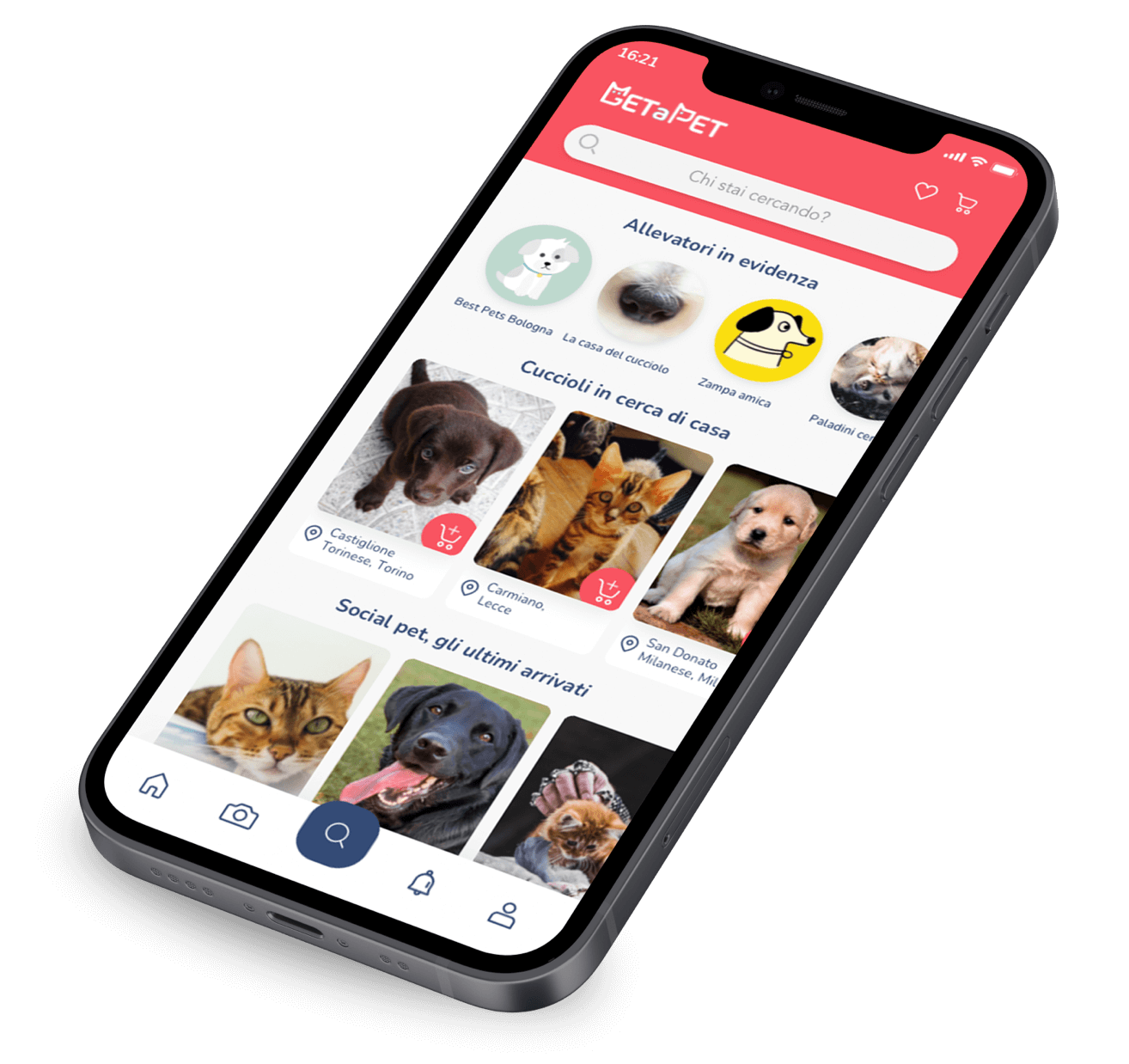 Your brand

on your smartphone


The mobile application market is growing more and more: millions of users download apps for the most varied uses. It is often the companies themselves that promote their creation to improve the user experience and to make business dynamics more efficient.


You can create all kinds of applications: online catalogs, games, blogs, instant messaging and video streaming systems, ecommerce. The list may not end here: every business can be transformed into an app. Together with the website, it can help you increase positive brand perception and build a niche of loyal users.
What are the benefits of a professional app design?
Increased installation and usage rate
Greater credibility and reliability
Increase of user interactions
Creation of tailor made shopping experiences
Tracking and analysis of user behavior
Fluidity and speed of navigation
How is
the design done

?

Unlike websites, apps are real operating systems that are installed on mobile devices. Users find and download them from dedicated stores, such as the Google Play Store and App Store. Some apps can also be used without an Internet connection, if the system provides for it.

Our service allows you to view the final result of your application even before it's online. We use Sketch for graphic design and InVision for sharing prototypes with the team and the customer.

Both programs are specially developed for those involved in User Experience and User Interface Design. Very realistic simulations of the final result can be created: the prototype made is in fact completely navigable. You can view it from mobile, on your tablet or smartphone, and enter comments within the program. The prototype is in fact also very flexible, and allows it to be modified very easily.

In this way you get a final product made also through your active collaboration in itinere.

Designing a mobile app:
Our method
1.
First strategic consultancy
During our first meeting, we listen to your project and identify together the best strategy to achieve your goals.
2.
Design of the internal structure of the contents
We share with you a board where we insert all our ideas and design the user flow. You can step on the board at any time to post your comments.
3.
Prototyping
Once the internal structure of your app is established, we work on prototyping. We create prototypes that are very similar to the final result in terms of design and functionality.
4.
Application development
Development is done with React Native, an open-source framework that allows you to create native mobile apps for iOS and Android with a single codebase.
5.
App testing
We subject the application to a test to evaluate the correct functioning of all its parts.
6.
Go live and ASO
We publish the app on the Stores and take care of the App Store Optimization. That is, we work to improve its ranking.
What else
can we do for you

?

Our Digital Agency can help you promote your mobile app on all your communication channels.

Ask us to collaborate with you on social and content marketing for your brand: we will create a personalized editorial plan that will serve to increase the views and downloads of your new tool.
Why choose
our team

?
A team of professionals
Our Digital Agency is made up of web developers, UX / UI designers and digital marketing specialists: we work as a team with you to offer you the product closest to your needs.
Team work and collaboration
You can actively intervene during the structuring and design of the project: your knowledge of the target, the services and the products you offer are precious and fundamental for us.
Not just a mobile app
In addition to the design and development of mobile applications, we also create websites and web applications, e-commerce, 100% tailor made landing pages for any business. We can also help you renew or create your company's brand identity.
Over 10 years of experience
We have been working since 2012 to find the best customized digital solutions: we have collaborated with companies and individuals of all kinds. We are always looking for new ideas and technologies to do our job, and we never get tired of learning.
Realize your ideas with us
Do you want to make a change in your business?
Archibuzz takes care of it: we can design your mobile app, develop it and promote it on all your channels. Your new tool will allow you to stay even closer to your target.
Get in touch with us now!