Social Media Marketing
Servizi . Digital Marketing . Social Media Marketing
Are you looking for professional management of your social channels?
Social Media Marketing is an essential activity for any type of company. It means setting up and running a tailor-made digital ecosystem, which includes a combination of targeted activities, consistent with a well-defined strategy.
Contact our team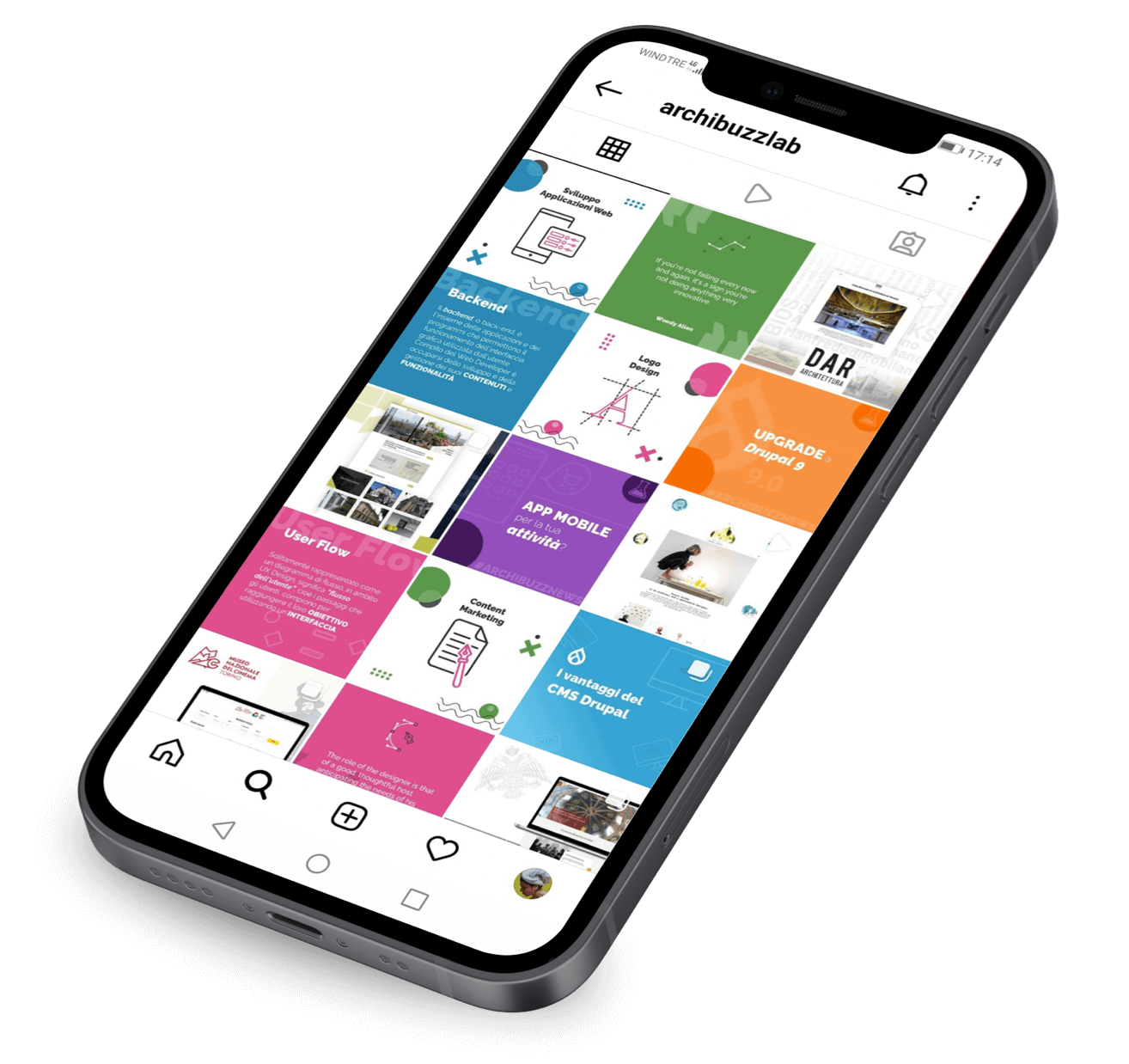 Planning

and

optimization

of your Social Media Strategy


Instagram, Facebook, Twitter, LinkedIn, Youtube, etc .: social channels represent a strategic and constantly evolving tool. They are increasingly used to exchange information, share ideas and values, promote activities, build your brand image, sell products or services.


An effective and original communication strategy cannot be separated from an intense study and monitoring of each phase of the process.
What activities does Social Media Marketing include?
Brand and target audience analysis
Opening and (co) management of social channels
Definition of professional editorial plans
Management of reviews and user interactions
Coordination of relations with influencers, magazines, newspapers, etc.
Analysis, set-up and activation of advertising campaigns
A / B testing, monitoring and optimization of campaigns
Reports and analysis of the results obtained
The method of our Digital Agency in Turin
1.
Goal setting
The first meeting is useful for us to understand your needs. We listen to your ideas, and together we look for the right solution to achieve your goals.
2.
Social profile analysis
We analyze your social profiles, if already active, and those of your competitors to find useful examples to improve your strategy.
3.
Definition of the Social Media Strategy
We devise editorial plans structured according to your needs, build your business storytelling and promote specific products and offers.
4.
Content creation
Our copywriters, together with UX / UI design experts, work together to produce content that reflects your brand image and the needs of your users.
5.
Community moderation
Managing your brand's social channels also involves moderating user interactions and messages: we also carry out this activity.
6.
Management and optimization of social campaigns
If you wish, we can also take care of the creation and monitoring of your social campaigns. Thanks to this activity you can reach a much more targeted user base and reach your marketing objectives faster.
7.
Reporting and monitoring
We provide you with a detailed report of the activities carried out and the objectives achieved. Each of our reporting formats is completely customized, respecting the measurement metrics and your needs.
And then?
Social Media Marketers never stop.
It is important to always keep up with the latest market trends: our Digital Agency is here for this. We can continue to collaborate with you and manage your different channels together. Every detail studied and analyzed by us is useful to maintain the right consistency and the character that distinguishes you from competitors.
We can also help you with the individual management of your channels. We provide you with specific advice for your needs, and we give you advice to continue choosing only the best for your brand.
Why
choose us

?
Before we begin, let's resolve all your uncertainties
You would like to entrust us with the Social Media Marketing of your business, but first you have some questions to ask us. Don't worry, we are here for this: during our first meeting we get to know each other , and we understand together what your needs are. Ask us anything you want.
A team of marketing and web design experts
We have been active for ten years. We have learned to communicate through words and images according to the different profiles of our customers. We can decline our skills based on the idea you want to convey of your brand.
We work closely with you
We cannot ignore your experience and knowledge of the product. We like to build a relationship of trust with our clients and decide together with them the best strategy to move forward with the work.
100% tailor made services
We can customize each of our activities. We work as a team (a not obvious detail!) To create that campaign or content that suits you best.
We stay up to date on the latest trends
Social networks evolve continuously, and with them also the preferences of the public. This is also our job: to find the solution which suits the most the wishes of your specific audience and the market trends.
FAQ
The cost of managing your company's social media marketing depends on many factors. Depending on the marketing strategy decided with you, we will provide you with a complete estimate of our services and price. We can take care of the creation of your social channels and their daily management. We will decide together the activities that we are going to carry out, from publication on your channels to influencer marketing up to the complete management of your advertising campaigns.
Any marketing plan must be structured on the basis of the goals of the customers; there are no pre-established strategies. First of all, our Digital Agency analyzes your company, its competitors and its market sector in order to obtain a general overview useful for contextualizing the work. In the next phase, the team plans the most suitable strategies to promote your business: visual identity, language, tone of voice, methods and frequency of publication, social advertising activities, etc.
We provide you with a complete calendar of all activities and share any content with you before publishing it. Once our activities are finished, we send you a report with all the results achieved.

Engaging the public is essential to obtain concrete results from social advertising campaigns. An effective campaign takes into account your target audience and, also, the type of advertisements published by competitors. The creativity of the ads is very important. The texts must be interesting, as well as the visual content, and must be able to "speak" to users in the right way, conveying the values ​​of the company. In addition, it is very important to choose the right audience segments, set a budget in line with the market and frequently monitor the progress of the campaign. Having a history of past campaign trends helps you understand how to improve your strategy more and more. This is why it is important to rely on a team of experts able to analyze the data coming from the advertisements published and to make the best decisions with you, thus avoiding unnecessary investments.

The investment is established based on the type of company, its size, the market sector to which it belongs and the size of the target audience, etc. The cost of a social advertising campaign also depends on the goals you intend to achieve. In general, we always recommend that you rely on an agency that can guide you in choosing the most suitable budget for your business.

Realize your ideas with us
Start a new path.
Let our Turin team take care of the Social Media Marketing for your business. The result? Your channels will be managed professionally, with consistency and respect for your ideas and goals.
Contact us and ask us for more information.