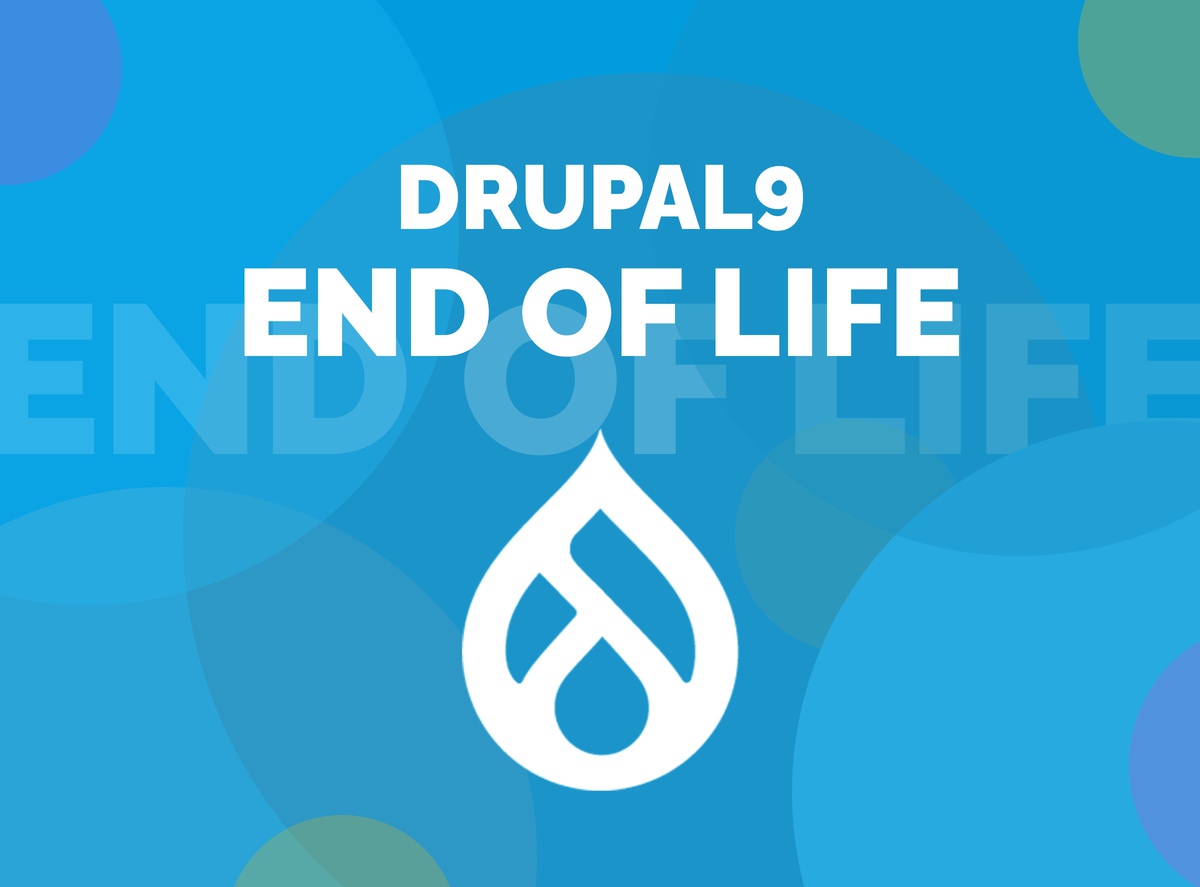 Drupal 9 End of Life on November 1, 2023: why you should upgrade to version 10 of the CMS
Read our news to find out what will happen and why you should update your website to Drupal 10.
Another news from the Drupal world in 2023: Drupal 9 will reach its "End of Life" (EOL) status starting from November 1st. This means that the platform will no longer receive official security updates, bug fixes or new features from the Drupal developer community.
The End of Life for Drupal 9, also chosen on a date which for many religions and popular traditions has a rather significant value, will not have extensions like the end of life of Drupal 7 which we talked about a few weeks ago, because it is based on two components, Symfony 4 and CKEditor 4, both expiring or recently expired, and it will therefore be necessary to upgrade to the new release to use the new versions of both.
What are the consequences of Drupal 9's EOL?
Security Risk: without security updates, Drupal 9-based websites become vulnerable to potential threats. It is essential to keep websites secure to prevent hacking attempts, theft of sensitive data, and other possible threats.
Deprecated Technology: staying on an EOL version of Drupal makes your site incompatible with new features, libraries, plugins, and more that you may need.
Lack of Community Support: the Drupal developer and user community will stop providing active support for Drupal 9, making it more challenging to get assistance and resolve any issues.
The best way to avoid all of this? Upgrade your site to Drupal 10, the latest version of the most versatile open-source CMS in the world. Fortunately, for most Drupal sites, upgrading from Drupal 9 to Drupal 10 will be a minimally invasive operation.
UPGRADE TO DRUPAL 10 TO TAKE ADVANTAGE OF THE NEW FEATURES OF THIS POWERFUL CMS
The Benefits of Upgrading to Drupal 10
Drupal 10 is the latest version of the CMS and has improved features, advanced security, and an ever-evolving development ecosystem. Introduced at DrupalCon in Prague in 2022 (we were there!), it was enthusiastically received by all Drupal experts.
Let's explore the advantages of the new version:
Ongoing Security, thanks to regular updates, which keep your site safe from online threats.
Access to the Latest Features
Long-Term Support
Front-End and Back-End Improvements, thanks to new themes like Olivero and Claro.
CKEditor 5 and Symfony 6, for greater reliability, creativity, and editorial experience.
For more details, discover the features of Drupal 10 with our news.
How Can We Help You?
We are a web agency specialized in Drupal. We are committed to providing cutting-edge web development solutions and keeping our clients' sites up-to-date and secure.
With our team's expertise, we can safely migrate your site from Drupal 9 to Drupal 10, ensuring a smooth transition without unexpected data losses.
Contact us, we'll be happy to support you in this operation!