Google Ads Campaigns
Servizi . Digital Marketing . Google Ads Campaigns
Do you want to grow your business online?
Professional management of Google Ads campaigns allows you to promote products and services using all the features of Google and its partner sites.
Would you like to know more?
Contact our team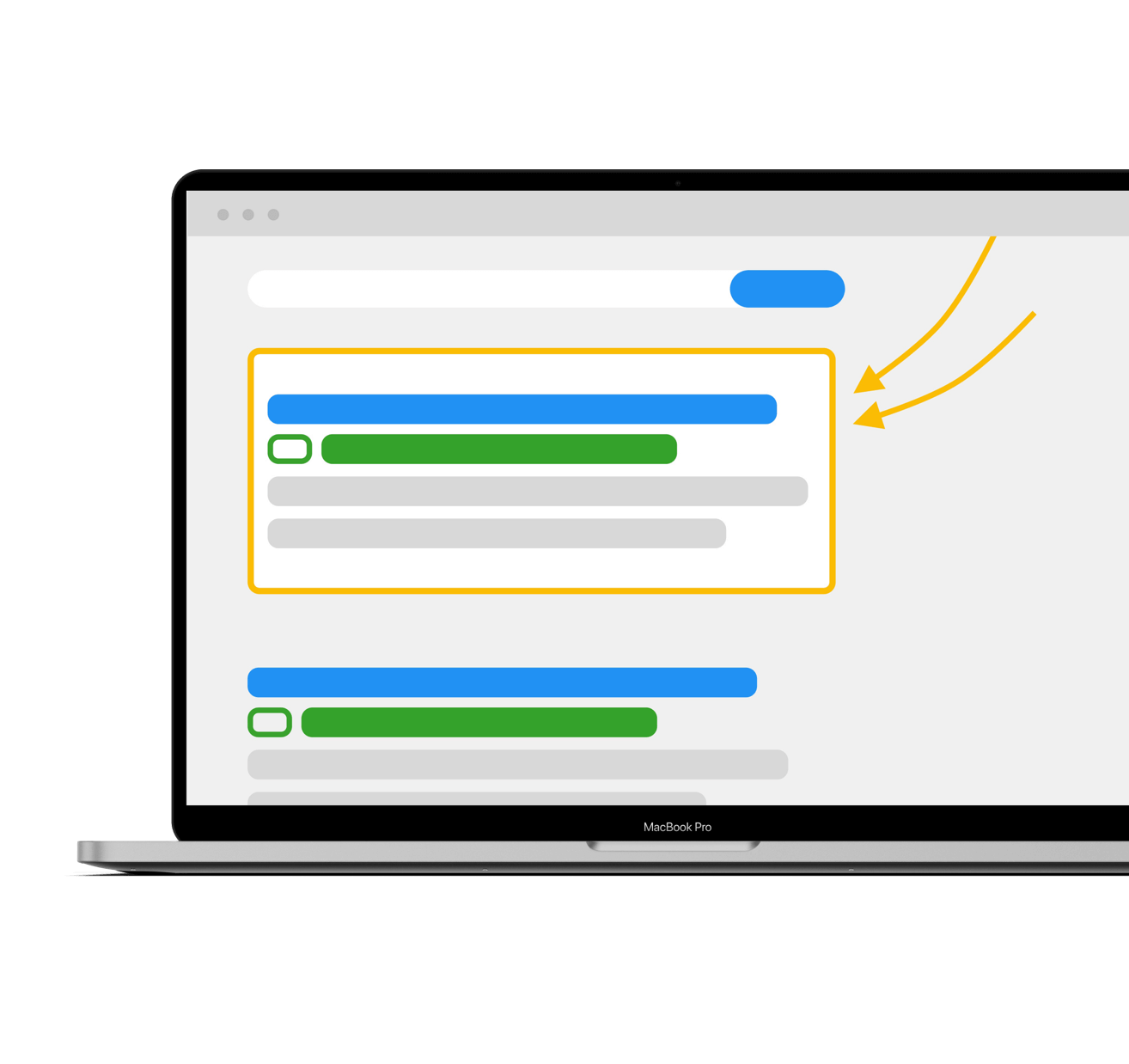 Make a
change in your business with Google Ads

!

With Google Ads you can create effective online advertising to bring concrete results to your business in terms of ROI (return on investment).

How? The ads you create appear to your target audience at the top of the search engines for some specific keywords.

The platform works through a live auction mechanism. Each advertiser decides their offer and, based on the investment of competitors, the ad reaches a certain position. The higher the competition, the more it is necessary to invest and work to build an original creativity that is different from the others. Additionally, ads need to be monitored day-today in order to maintain high performance.

What can you do with Google Ads?
Increase in-store and online sales
Encourage visits to the website
Start getting
concrete results
You may ask yourself what the role of our Agency is. We study with you the goals to achieve, propose the best sponsorship strategy and take care of the creation, optimization and management of Google Ads campaigns. We guide you in choosing the solution that best suits your needs. We constantly monitor the progress of campaigns and intervene to improve their performance.
The benefits

of Google Ads i vantaggi

100% personalized campaigns
Depending on your goals, campaigns can be fully customized. You can also decide which channel and format best suits your ads based on your campaign type: Search, Display, Video, Shopping, and App.

Short-term results
Achieving a good organic ranking on search engines can take months. Instead, with a good campaign setting on Ads you can get visibility, clicks to the site or conversions in a very short time.

Customized budget
Google Ads allows you to set a maximum daily cost. You can change the budget of each campaign according to your needs.

Direct traffic to the website
You can increase online and in-store sales, bookings and mailing list subscriptions with online ads that direct users to your website.

Outperform the competition
Professional campaign management ensures that you get the best results through continuous ad performance analysis.

Campaign monitoring
In order to get good performance from your investment, campaigns need to be optimized and monitored every day. In addition, Google Analytics allows you to evaluate the results achieved with extreme precision.
Who we are
We are a Digital Agency with ten years of experience in the sector. We are based in Turin but we have always been involved in the development of digital strategies for clients throughout Italy and abroad.
Why choose
our team

?
Google Partner
We have been Google Partners since 2017. This recognition certifies the competence and professionalism of our team in the management of Google Ads campaigns.
Customer bonuses and incentives
Being a Partner allows us to make all Google offers and promotions available to new customers.
+10 years of experience
Relying on a team of experts to create campaigns allows you to reach your goals more easily, without the risk of a wasted investment.
Support, sharing, listening
We listen to all your needs and create campaigns together with you. The advice of our experts, combined with your ideas, will help you achieve the desired results.
Direct and continuous communication
We communicate with you throughout the entire management of your Google Ads campaigns. We inform you about any changes that have occurred and the results achieved on a daily basis. At the end of the campaign, we will send you a detailed report with the results obtained from your ads.
FAQ
The cost of the service depends on several factors. We can provide you with complete support, from activating your account to daily monitoring of campaigns, up to the creation of a report with all the results achieved. Depending on the campaign, the consultancy can also include the creation of landing pages - useful for converting user traffic - or specific material - texts, posts, graphics and videos.
With Google Ads you can create 5 different types of campaigns: Search Network campaigns, Display campaigns, Video campaigns, Shopping campaigns and App campaigns. Based on your company, the goals you want to achieve and the sections of Google and its partners in which you want to publish your ads, we will establish together the best strategy for you.
Your spending on Google Ads depends on various factors such as the goals you want to achieve, the market sector in which your company is positioned, etc. There are, in fact, sectors that are more competitive than others, and to be able to maintain good visibility of the ads you have to adjust your spending to that of your competitors. What is the best solution? Choosing to rely on a professional agency in the management of Google Ads campaigns to better invest your money and avoid unnecessary expenses. A consultant, in fact, will be able to indicate the right expense for your needs and will professionally analyze the performance of your ads.
Do you want to experience a new Google Ads campaign?

The right time to invest in the management of your Google Ads campaigns is now. Contact us to find out all the ways we can help you advertise your business!