Web Development
Servizi . Web & App development . Web Development
Would you like a site tailored to your brand?
Trust our experts in the creation of websites, to obtain a functional and responsive platform, tailor made to your needs.

Contact our team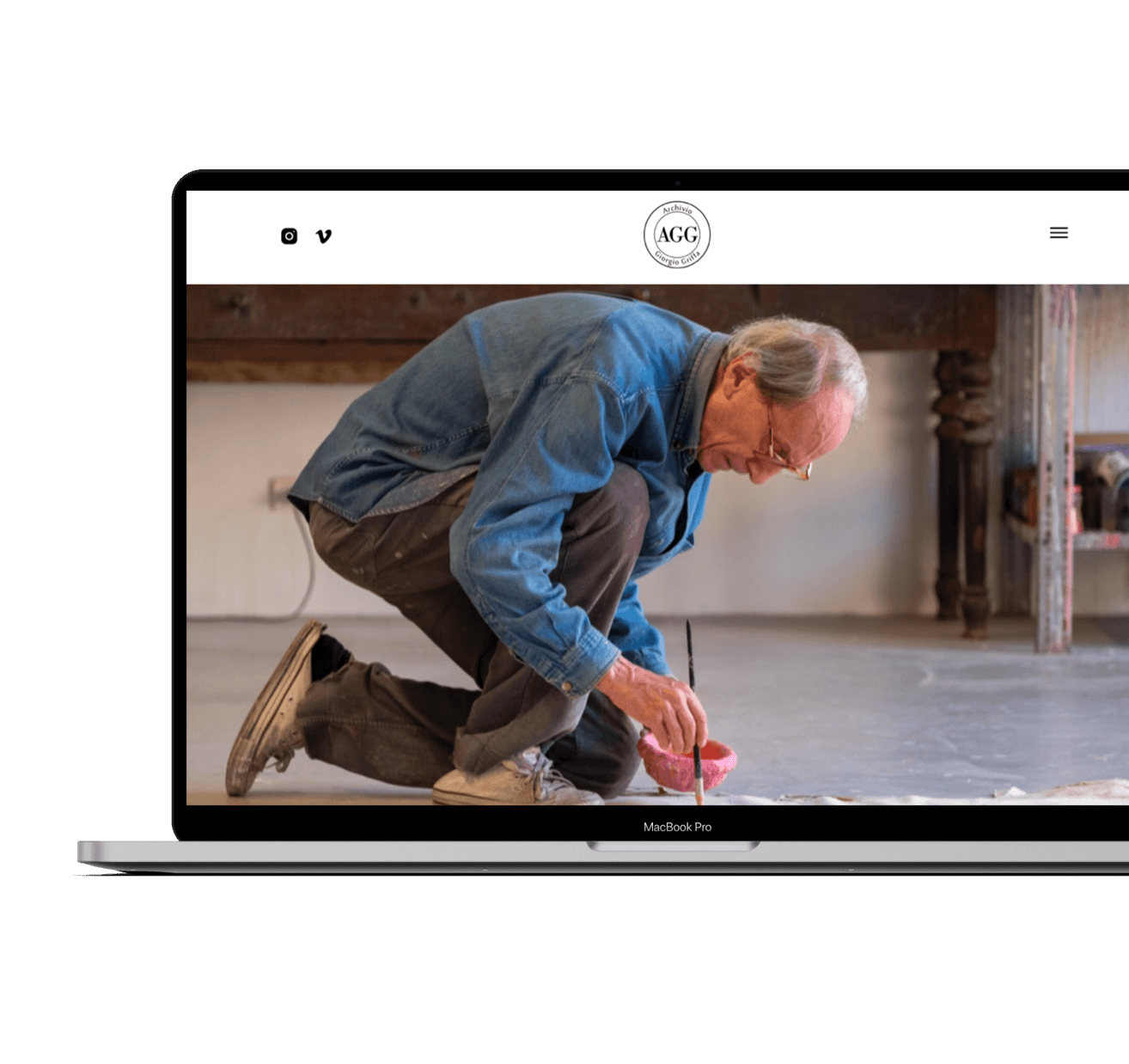 Give your brand
more exposure
Archibuzz is a Turin-based Digital Agency specializing in the design and development of websites, apps and e-commerce in Drupal and WordPress. We have been helping our clients achieve their business goals since 2012.
Having a website is now essential for any brand that wants to be part of its target market. Our job consists in knowing how to give the right visibility to the history of each company, its values ​​and the products and services it offers.
A site allows you to show your products and services, tell your story, the values ​​that distinguish your work, give the right space your brand. A well-designed website can make the difference, and become the hub of a digital ecosystem that involves other corporate communication channels.
Why invest in a website?
Showcase your products and services
Reach a larger share of the market
You communicate more easily with potential customers
You retain your target audience
Improve your marketing strategy
Automate your business online
Updates and maintenance:
Archibuzz is here to help!
If you wish, after publication we can give you all the information necessary for the correct use of your new site.
Some of our customers prefer to modify the pages and contents of their sites independently. Others, on the other hand, completely rely on our Digital Agency for any need for modification, updating and maintenance.
Our training, complete with a user manual created specifically for each customer, allows you to learn how to manage your website by yourself. Don't forget, however, that our team is always at your complete disposal: you can ask us for help at any time.

Website Development:
our method
1.
Let's get to know each other
Contact us to arrange a first meeting with us. Let's talk about your project together and lay the foundations for our collaboration
2.
Analysis and benchmarking
Before starting to structure your platform, let's thoroughly analyze your business, the target audience and your competitors
3.
Receive the proposal
We provide you with a detailed report of the times and methods of creating your website. If everything is as you wish, let's proceed with the work
4.
Wireframe design
The wireframe is the first draft of the site: our web designers show you its internal structure and the arrangement of the different elements before moving on to the development phase
5.
Development
Web designers, front end and back end developers work as a team to develop the site in dynamic code: we define together with you a project based on shared strategies and ideas
6.
Test and publication phase
We test the platform in all its features to fix any system bugs. Lastly, let's proceed with the go live!
What then?
To be successful, every website must be promoted through a targeted marketing strategy. The development of the platform is only the beginning: it is necessary to rely on a team of experts in Digital Marketing to continue the work.
Our professionals can work on optimizing your website for search engines through various SEO activities. We develop editorial plans, create content for your site and its social channels, create and manage advertising campaigns. Based on your needs, we know how to find the right solution to add value to your project, increase its visibility and obtain higher quality traffic.
Why choose
Archibuzz

?
100% customized websites
Let's evaluate together how to structure the user flow, which pages and contents to insert, which colors, shapes and texts. Every single element can be customized
Development in Drupal
We develop with different languages ​​and CMS and we are Drupal experts. We take care of the development of stable and safe Drupal sites
Assistance, support and maintenance
We want to free you from the tasks related to the maintenance, updating and security of your site. For this, we provide you with advice and support to solve any type of problem you may have even after the creation of the website
System Integration Experts
We connect different applications together to make your business more efficient. We carry out system integration operations using constantly updated tools, technologies and protocols.
Direct communication
You can communicate with us at any time before, during and after the development of the project. We like to establish a relationship of continuous collaboration and trust with all customers.
SEO Friendly Content
You can provide us with the texts for the pages of your site or you can request them from our digital marketing experts. All our contents are original, creative and SEO Oriented, to favor the positioning of your platform on search engines
FAQ
The level of complexity of the project determines the final price. There are also other factors to consider, such as the creation of texts and their translation, SEO Optimization, and a whole series of collateral activities related to the promotion of the site - creation of social channels, drafting and publication of news for the blog, insertion of products within e-commerce, etc. Each activity is decided together with the customer and customized to his needs. Finally, the costs of domain registration and the purchase of the hosting service must also be considered.
Timing depends on the type of project. A One-Page website is certainly faster to build than an e-commerce site. Furthermore, it is also necessary to consider the times of analysis, benchmarking and definition of the work strategy, all phases preceding the design. Once the graphic design and development of the site is finished, we work on the SEO optimization of the contents and, at the customer's discretion, we can continue with the promotion of the platform through advertising campaigns, social posts and newsletters.
Realize your ideas with us
Do you want to take your business online or make a restyling of your website?
Our web developers are at your complete disposal: we will take care of the creation of a website created specifically for you, based on your goals.