Janas Food, eCommerce for Sardinian handmade products
.
Janas Food is an international export company of traditional food and drinks from Sardinia. It collects and selects the best Sardinian food, bringing the island's artisan production directly on the tables of the final customer. An ambitious project that combines love for the territory and idea of business that can effectively spread the culture of good food.
Our team has been working for a long time with Janas Food, following the evolution and development of their eCommerce site's new features, based on Drupal Commerce.
One of the latest developments was the integration of the eCommerce site with the ERP owner of the company. That allowed the creation of automatisms in the procedures of inserting new products and categories, and the constant automatic updating of prices and availability of products.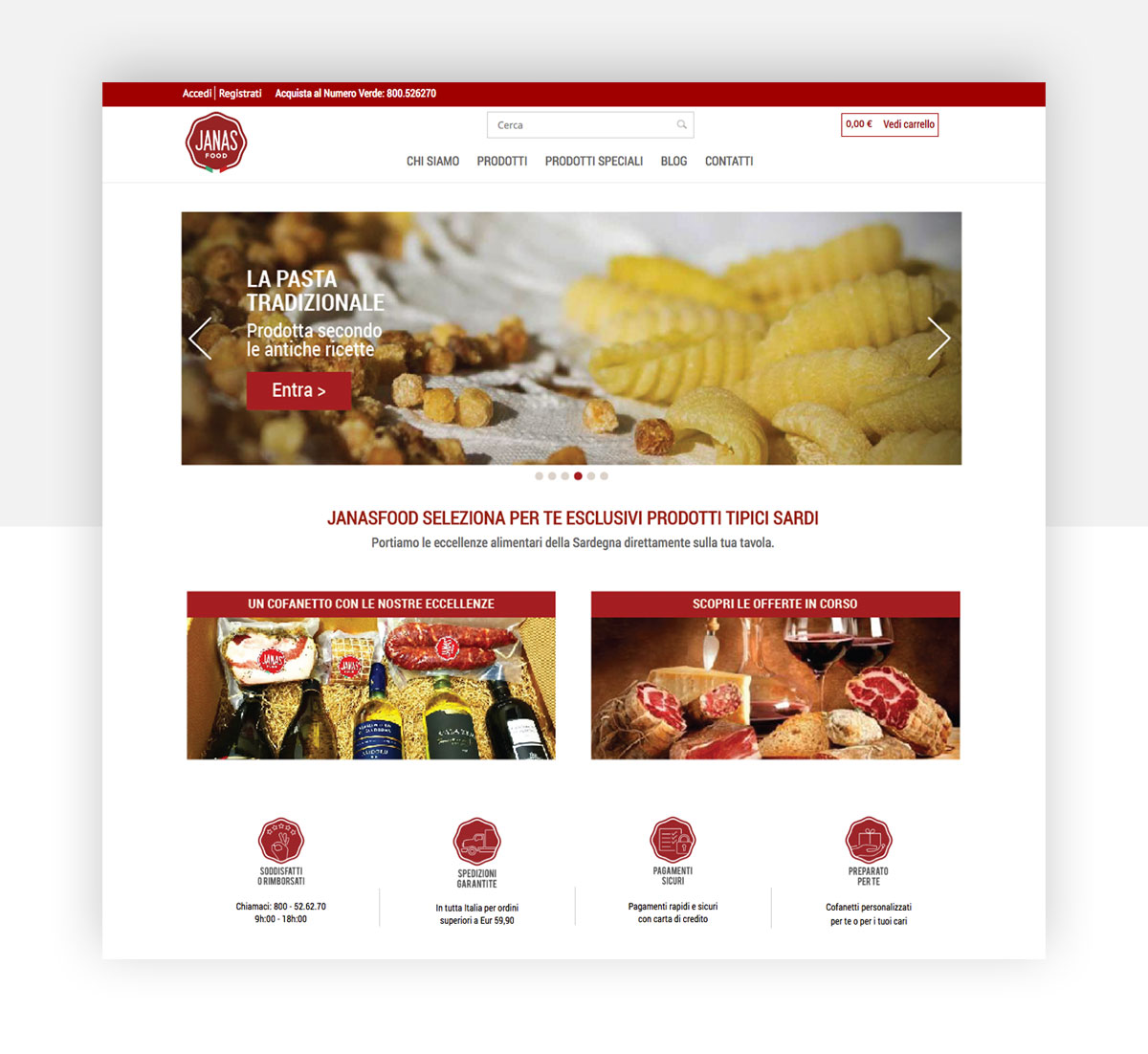 Within the page of a product category, you can filter the products on the page from the sidebar. In other words, we gave the user the possibility to filter the items by selecting the side menu items: Subcategory, Price, Manufacturer.
The pages of the specific product categories called "Special Products", contain the following sections: Gluten Free, Lactos Free, Organic and Vegan Selections.
Janas Food asked us to configure the homepage slideshow so that they could add or edit specific fields: main image, slide title, subtitle and links. The button on the image is created automatically when a user, who loads a new slideshow type content, inserts the URL in the appropriate field of a specific page or product on the site.