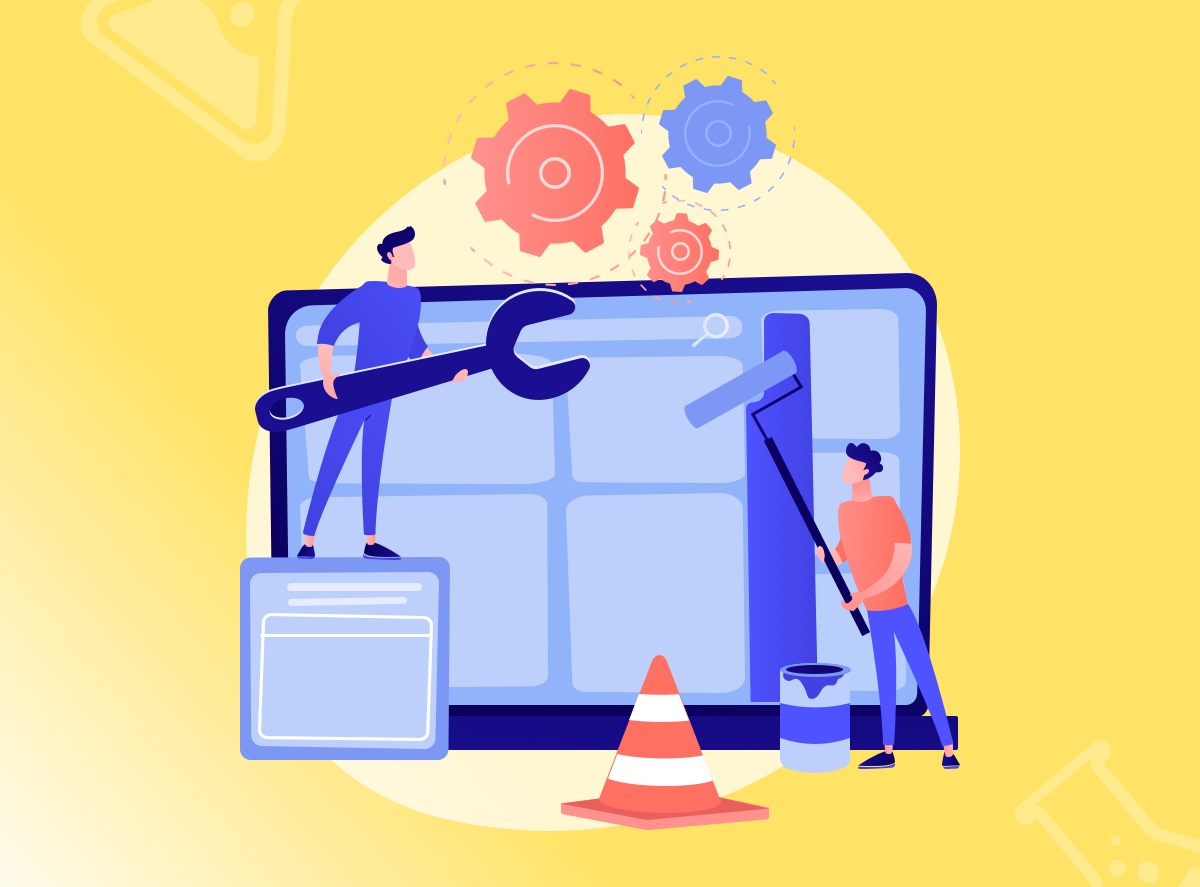 Why UX Design, SEO and development must work together: update of the Google algorithm
What factors will be able to influence the web ranking starting from the next update of the Google algorithm? Let's find out together.
It is essential to coordinate UX design, SEO and web development to ensure that they contribute to the creation of an efficient website starting from the early stages of a project. On May 2021, when Google algorithm will be updated, it will be even more important.
Those who understand SEO and web marketing consultancy know very well that the algorithm influences the ranking of pages and websites, and how important it is to optimize a site in order to achieve a good ranking.
Over the years, a series of factors have been included and they have been taken into account in order to influence the web ranking. Among the others, there are the speed of page loading and the indexing increasingly oriented to mobile first.
However, Google wants to reward those who focus on user experience, which is not based only on UX design but also on how a website is developed. The user experience is, in fact, a fundamental criterion. The better usability and performance, the better sites are preferred by users. For this reason, last year, Google introduced the Core Web Vitals, three additional parameters that apply to each page and that starting from May 2021 will be taken into account by the algorithm, influencing the web ranking.
These metrics are based on the following metrics:
Largest Contentful Paint (LCP), which calculates the complete loading time of the largest or most important element of the page when the page is opened. The loading time should remain under 2.5 seconds.
First Input Delay (FID), which measures the milliseconds that elapse between the user's first interaction with the page - such as click, scroll, etc. - and how much this takes to respond to the user's action. This parameter should be under 100 milliseconds.
Cumulative Layout Shift (CLS), which measures visual stability, i.e. how many elements move within the page layout during loading. The CLS value is calculated on a scale ranging from 0 to 1, and for a good user experience, this value should be below 0.1.
Those who work on SEO consulting and web marketing know well that the algorithm influences the ranking of pages and websites. They also know how important it is to optimize a site to the best so as to get a good position.
These metrics should be taken into consideration starting from the UX design phase up to the development of the site. They can be measured, for example, via Google Chrome extensions, Google Search Console, PageSpeed ​​Insights and Chrome Dev Tools. Once identified, they must be designed to act on detected problems and improve performance.
Therefore, providing an excellent user experience does not only mean presenting content in a visually pleasing way with well-organized content (thanks to the UI design and UX design phases). In fact, it also means digging deeper into the technical side of the development of a site, which concerns the whole back-end (in fact, these parameters can be influenced by the structure of the HTML code, by the JavaScript code, etc.).
In conclusion, the User Experience and web development must go hand in hand and work side by side throughout the process, aiming to create fast and easily navigable sites that focus on the user, thus promoting SEO ranking.
Our team of experts in SEO consulting, UX design and web development work closely together to achieve the best result for each project. If you want to prepare your business for Google algorithm update, or know how to best optimize your website, contact us for advice!