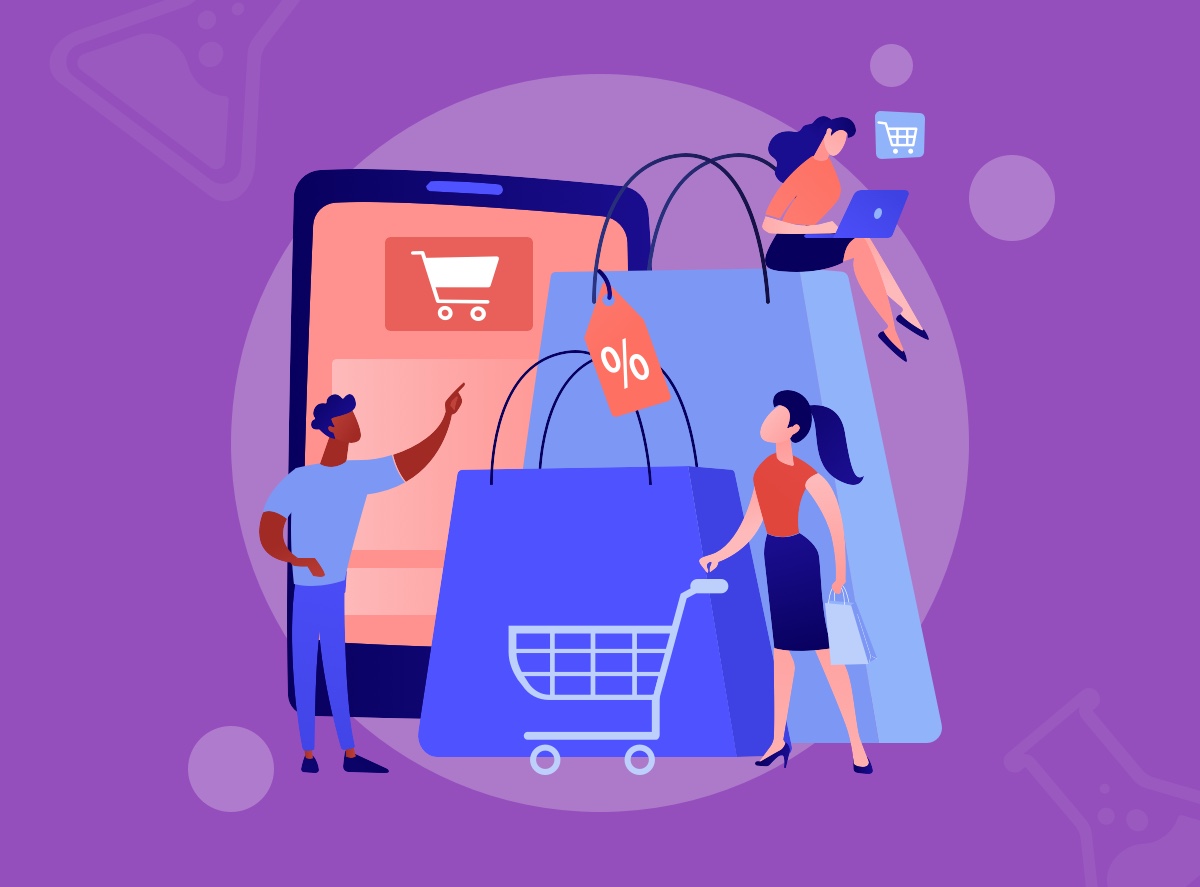 Can Mobile App development be useful to your business?
Developing an app for your shop would be a choice in line with the times that would bring lots of benefits to your business.
The development of a mobile app in order to drive online sales has become a step to be evaluated, especially after the increase in sales on the Web over the last two years.
Users often feel disoriented due to the multiplicity of online paths. Businesses now have a major goal; in fact, immediate satisfaction has become more important than loyalty.
Application development is a possible solution to the problem of online overcrowding for it gives life to a new type of users.
they buy more frequently due to the appealing that applications possess;
they purchase items 34% more than on a website;
they spend 37% more than customers who don't have apps.
In a world increasingly oriented to "mobile first", creating an app for your business brings many advantages.
It allows you to expand your market, including that user segment that prefers the use of smartphones to shop online. The latter, in fact, are facilitated by payments through retail applications, which are fast and contactless, and give users the ability to browse the store while enjoying the comfort of their home;
It increases the speed of communication with users thanks to real time. In fact, it is possible to send push notifications and customize them according to the geolocation;
It gives an experience that is different from that of websites and increases online sales and, therefore, the ROI;
It increases accessibility at any time for it is mobile and, consequently, it increases the time users spend on it;
Although app profits are mainly linked to the purchase of products, it should be taken into account that having an app increases customer loyalty to your brand;
Creating an app for your own store allows you to stand out from your competitors because it is exclusive and innovative.
DEVELOPING AN APP FOR YOUR SHOP WOULD BE A CHOICE IN LINE WITH THE TIMES THAT WOULD BRING LOTS OF BENEFITS TO YOUR SHOP, SUCH AS THE EXPASION OF THE BUSINESS MARKET AND THE INCREASE IN ONLINE SALES.
In conclusion, opting for the development of a mobile app allows a better and more frequent involvement of users on the web. It creates a dialogue and a relationship with customers, allowing them to conclude their purchasing targets not only in a quick and easy way but also anywhere they want, at any time of the day.
If the goal of your brand is growing in step with the times, the development of a Mobile App could be the right solution. Have you already started selling online and are you considering adding a mobile app in parallel to the e-Commerce site? You don't sell online, but you think that a mobile app could facilitate the processes within your company? Trust our team of experts and React Native technology for your new app, contact us to find out more

Source: YouTube