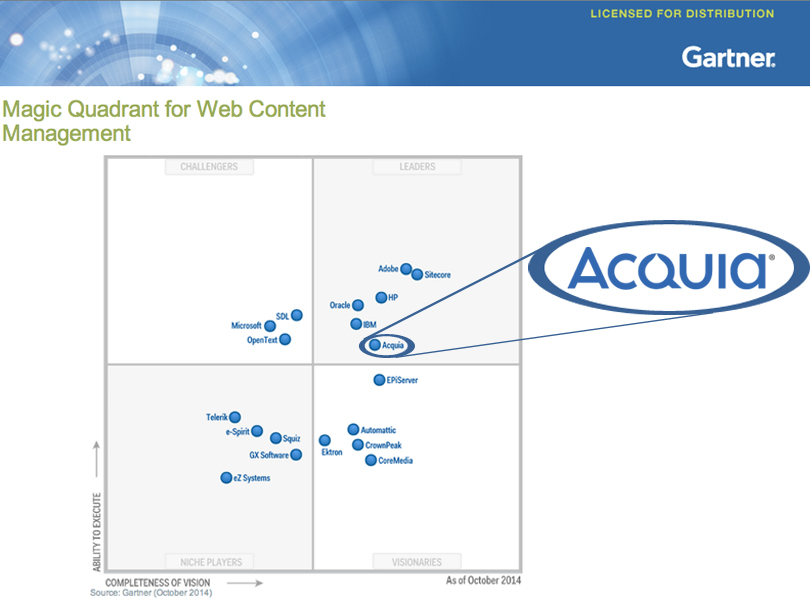 Acquia became leader of Web Content Management solutions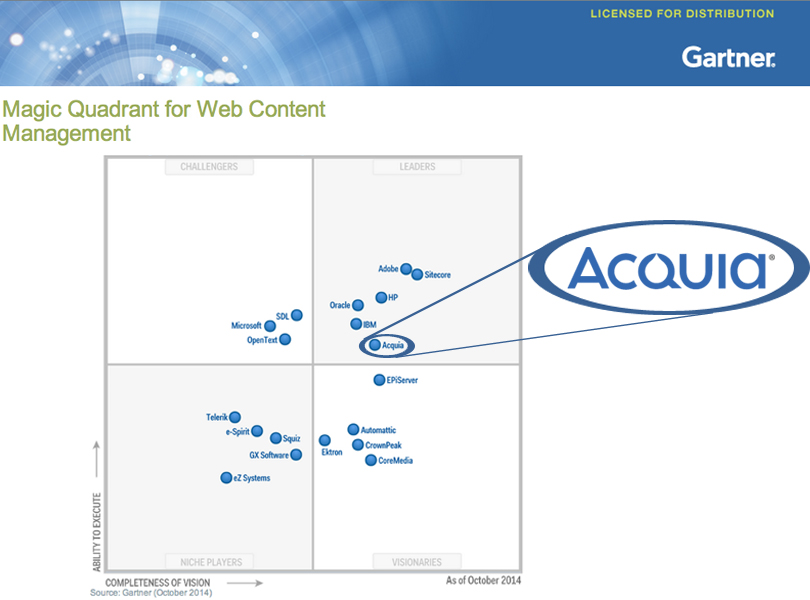 A prestigious award for Acquia that is positioned by Gartner in the Magic Quadrant of the leaders, after only two years after its first entry!
Acquia Named a Leader in the 2014 Gartner MQ for Web Content Management. Download the report now: http://t.co/FFueihMAyO

— Acquia (@acquia) 15 Ottobre 2014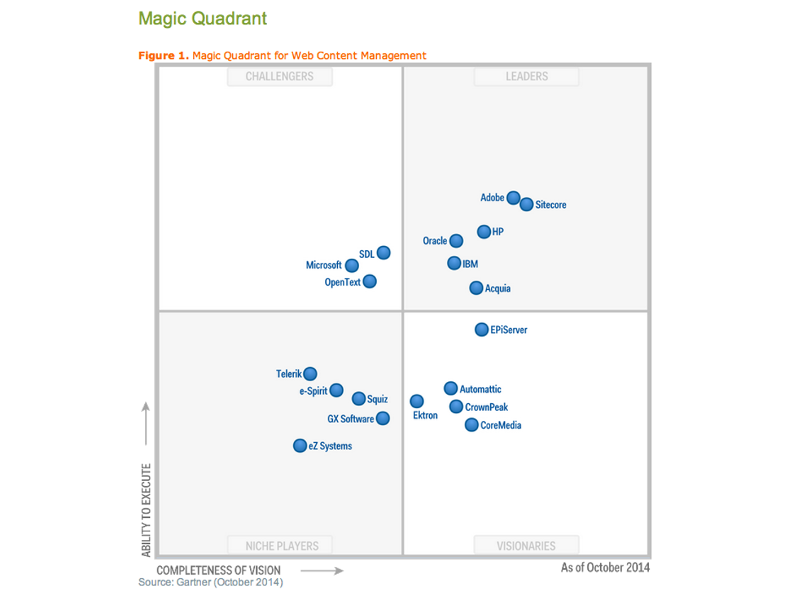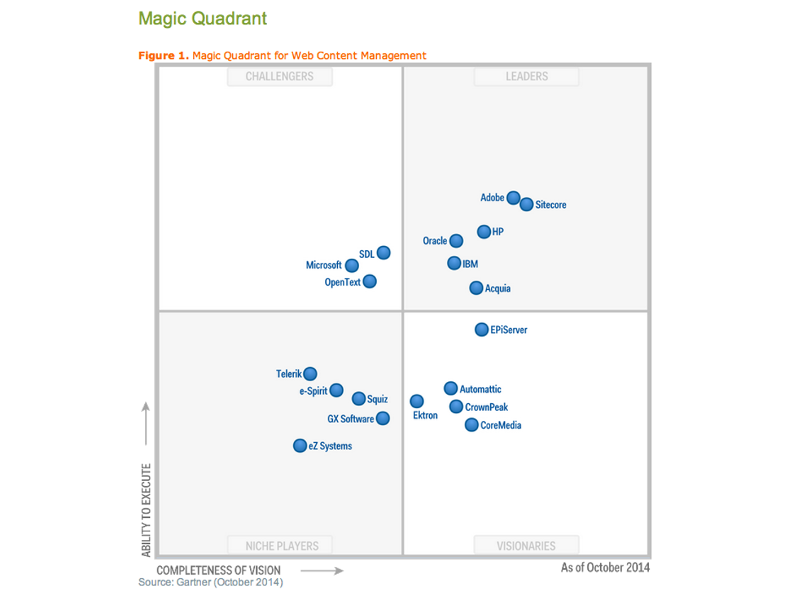 This big step is even more important if you think that Acquia is the first and only company among those included in the open source section of leaders should include, among others, companies such as Adobe, HP, IBM. The surprising result is the result of work done over the years to help businesses that are supported by providing them with excellent user experience in terms of performance and reliability based on the open-source content management system Drupal.
Acquia today offers the best solutions based on Drupal CMS which stands out to be the ideal platform to create custom integrations with other software such as management, CRM, multichannel campaign management (MCCM), marketing resource management, digital asset management (DAM) and Web analytics. Making it particularly suitable for applications in e-commerce that require high levels of integration with these tools.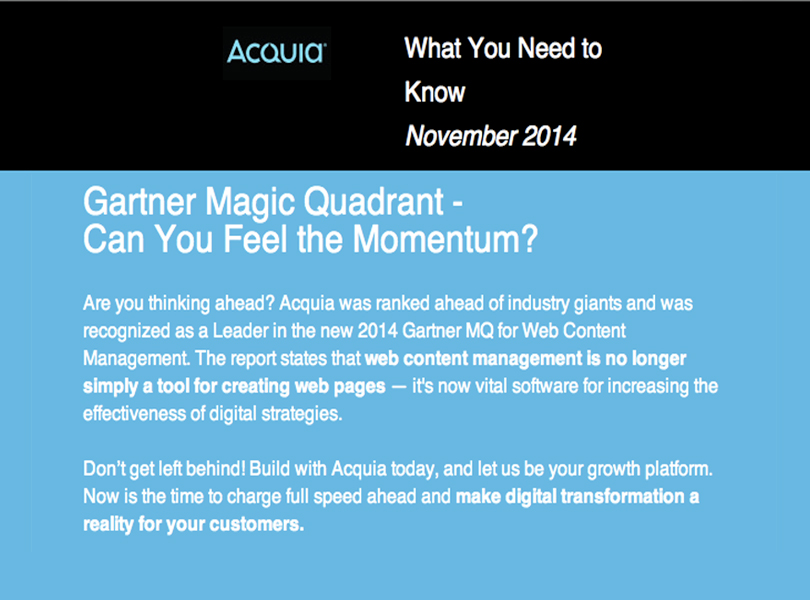 Some of the strengths of Acquia, listed by Gartner in its report on the leader for Web Content Management, emphasize how they were always increased and improved products and services provided by Drupal. Due to increasing demand from the Drupal community, Acquia has worked hard on optimizing the services required, thus improving its offer. ll mix of hosting services, software-as-a-service, technical support, and additional modules make it even more easy and powerful implementations in Drupal. Finally the release of Cloud Factory Site early 2014 appears to be very interesting and attractive to the community of users developing in Drupal.
By the release of Drupal 8 we can benefit from tools even more flexible and user friendly regarding entering, publishing and updating of content.
Find more informations about our partnership with Acquia!
Are you looking for a custom solution able to give your online content structure and professional design?
Don't esitate to contact us we are at your service to provide you with the best solutions available on the Web market!