Roero wines between tradition and modernity. Website development for Il Gottino Company
.
The history of Il Gottino has its roots in the early 1800s, when the Dabbene family bought the farm of Santa Vittoria d'Alba, in the heart of Roero, where the company still stands today. Each generation has faced different challenges with passion: the one of today finds itself managing an articulated project, with an ancient history deeply rooted in the territory, but also open to the future, to new technologies, to new channels for the sale and enhancement of their products.
Linking tradition and innovation with ever new projects, and following a world in constant evolution; this is the challenge.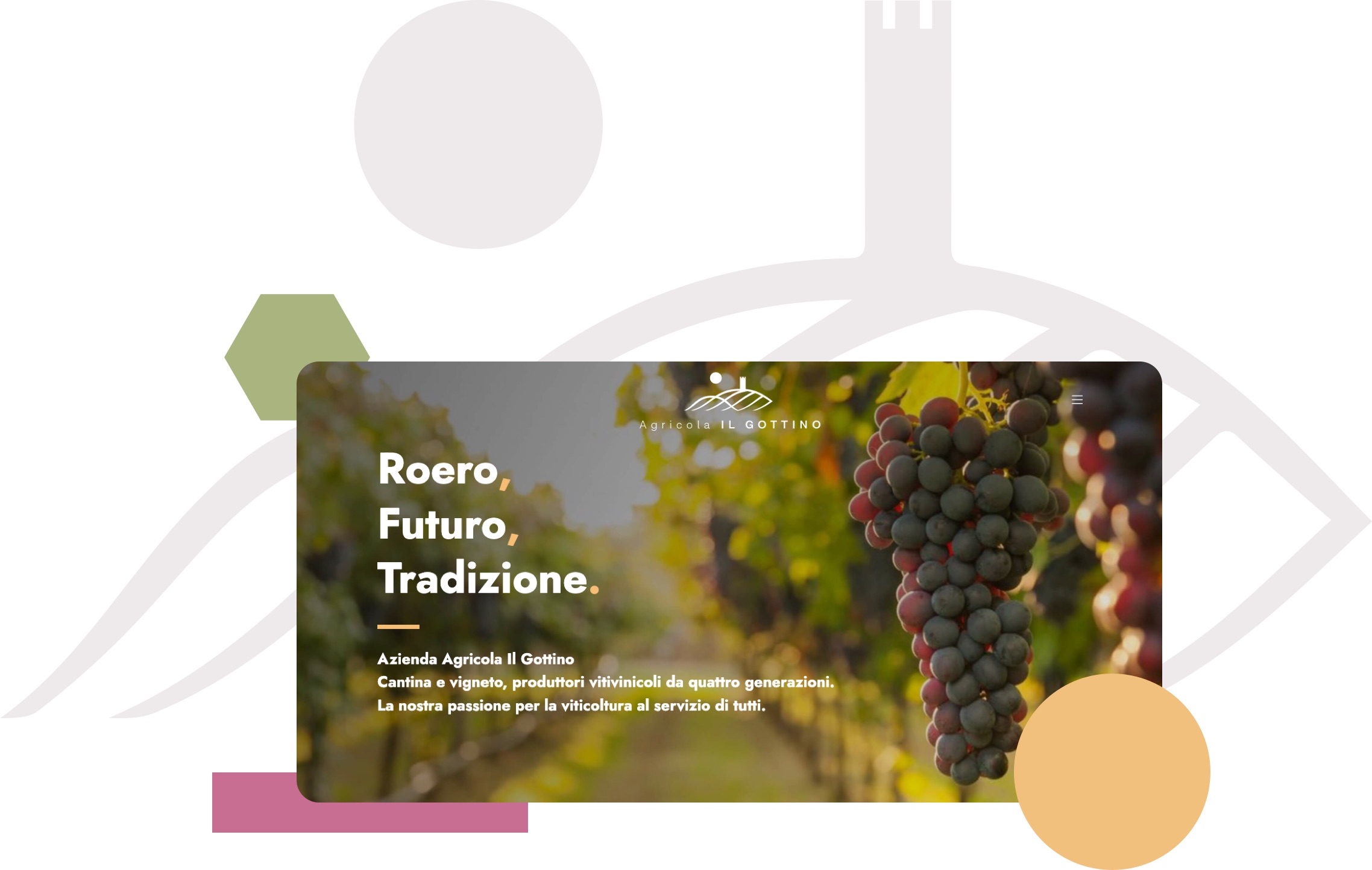 We have become an active part of this process with the development of the new website, devising a platform that tells the many facets of Il Gottino.
Graphic details and colors interpret the distinctive signs of the territory in a dry and symbolic way; the curve of the hills, the nuances of the wine.
The artisan vocation of the company is aesthetically represented by some small but essential elements. Fonts that imitate handwriting, family photos, significant dates that tell the story of the company; it all contributes to the creation of a solid identity, built over time.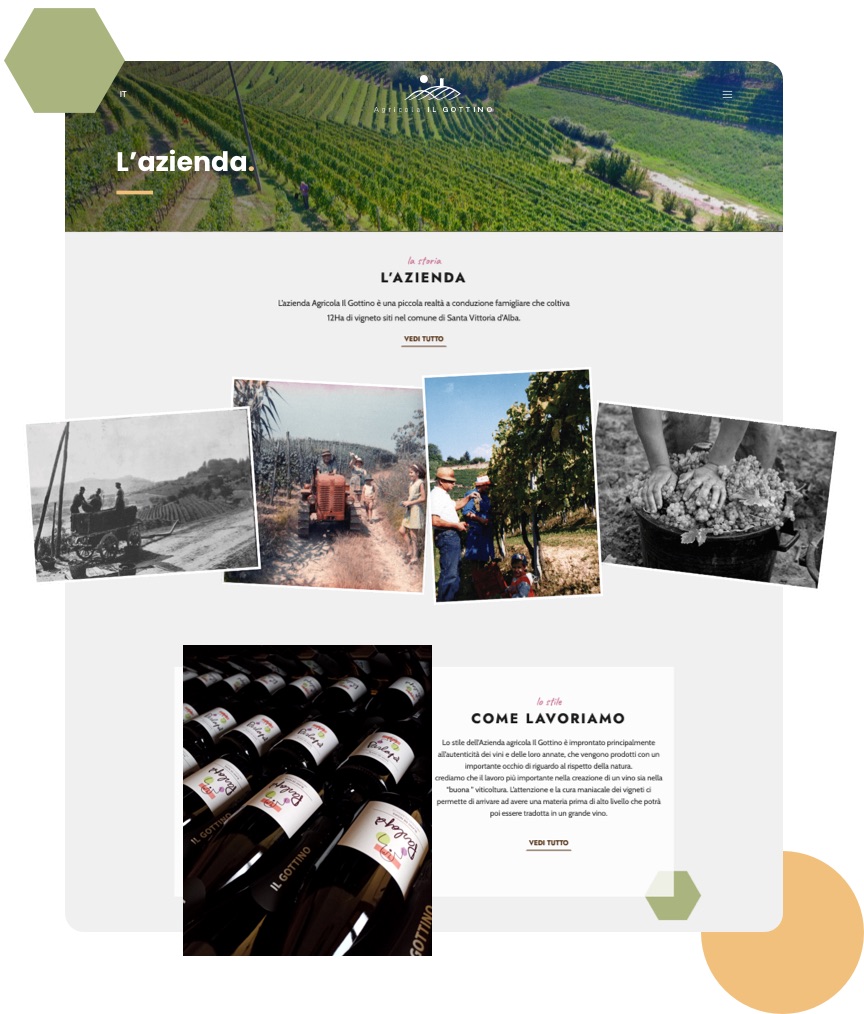 Il Gottino is primarily a winery with an excellent production and a brand identity that is being consolidated, a venue for wine tasting and events. But it is also a Wine Bar in the heart of Milan, where wine and food come from Roero: a piece of Piedmont in the Milanese capital, which must be enhanced together with the events that Il Gottino organizes and promotes in its locations.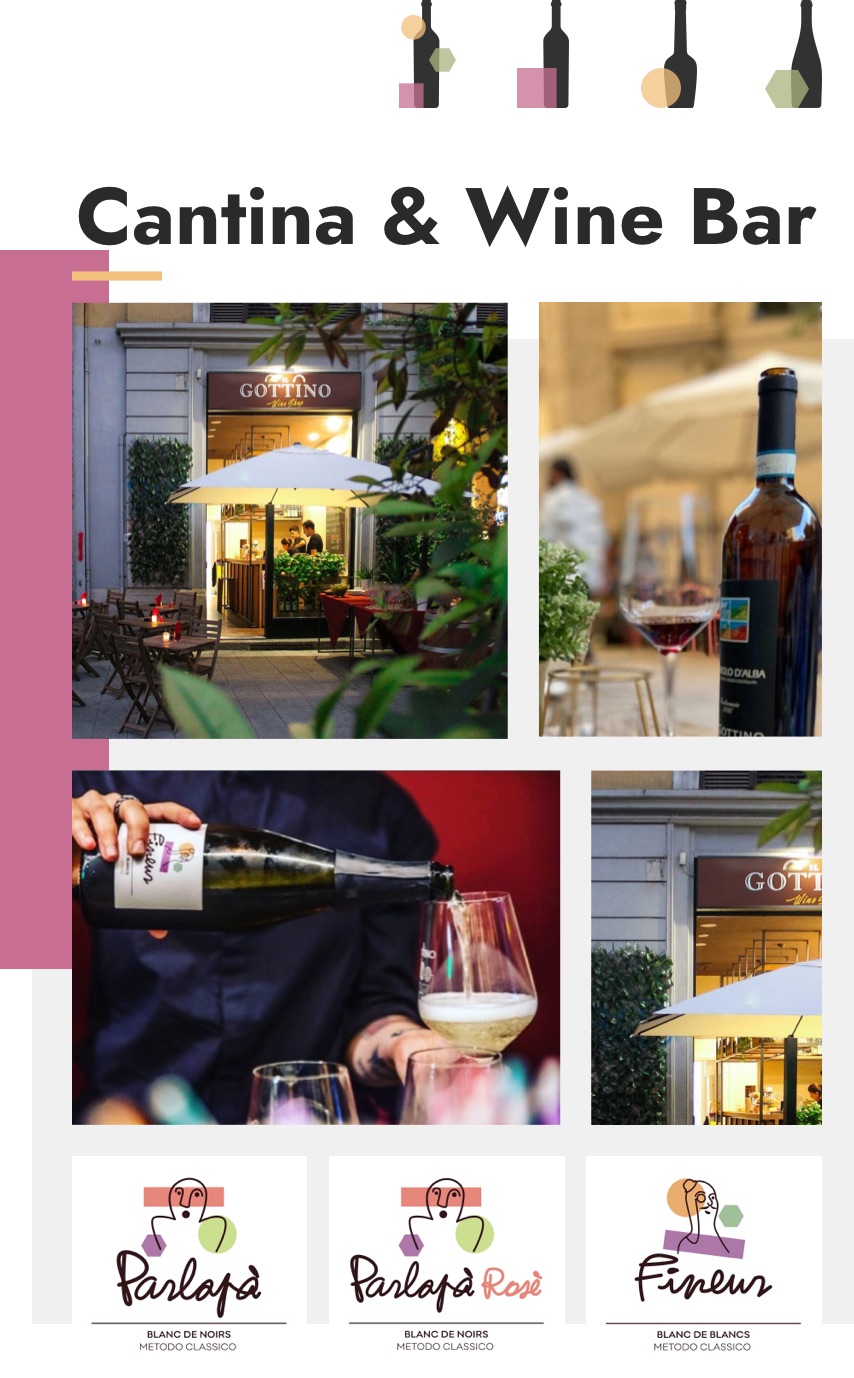 The development of a website as an answer to the need to always give new meaning to ancient knowledge.
If you also feel the need to have a space where you can tell your story, enhance it and open up new scenarios for your business, talk to our team.
We will try together with you to build a strong identity for your brand and promote it with a website and an effective and recognizable communication.