Delfino Medical Study: Wordpress website development
.
Professor Ugo Delfino's Medical Study has been dealing with trigeminal neuralgia since several years. In fact, it can currently boast of more than 8600 procedures carried out. It's a determined and non-invasive therapy based on a method that distinguishes it from all the others. Ugo Delfino Medical Study needed a new website able to correctly transmit the huge benefits of this method and to be easily found on search engines by potential patients.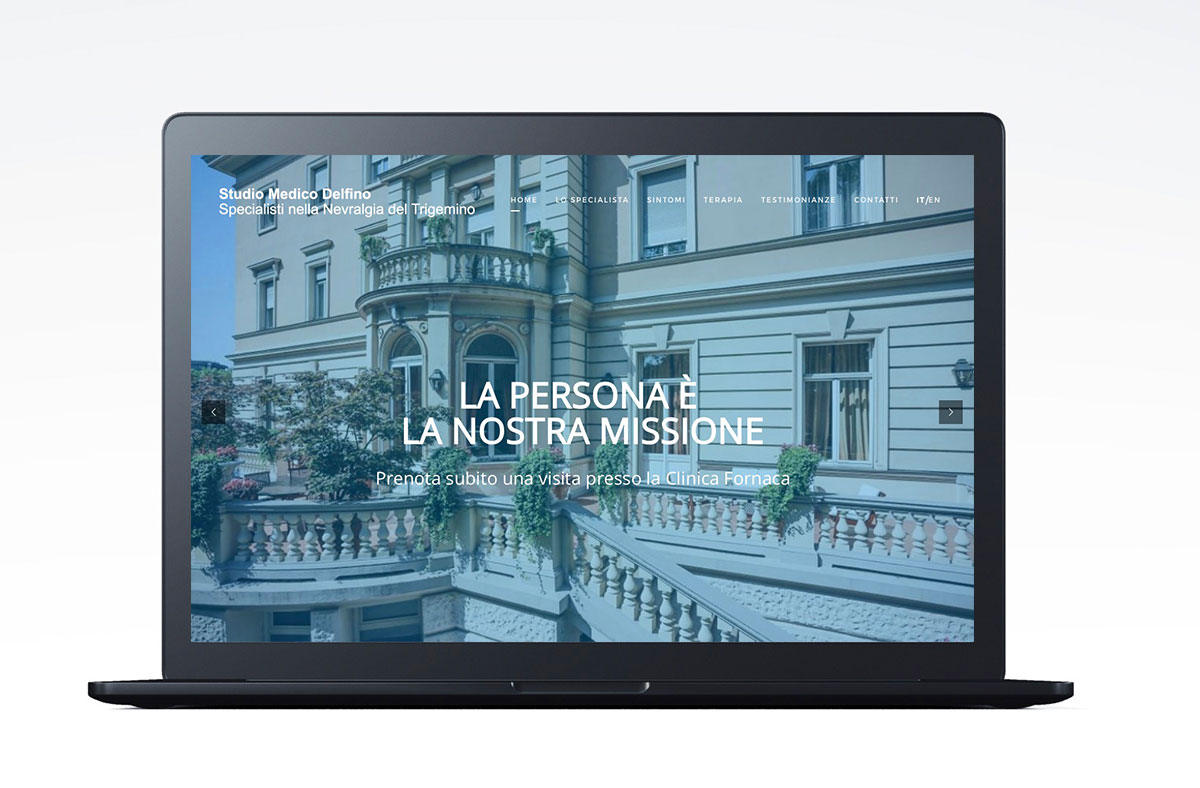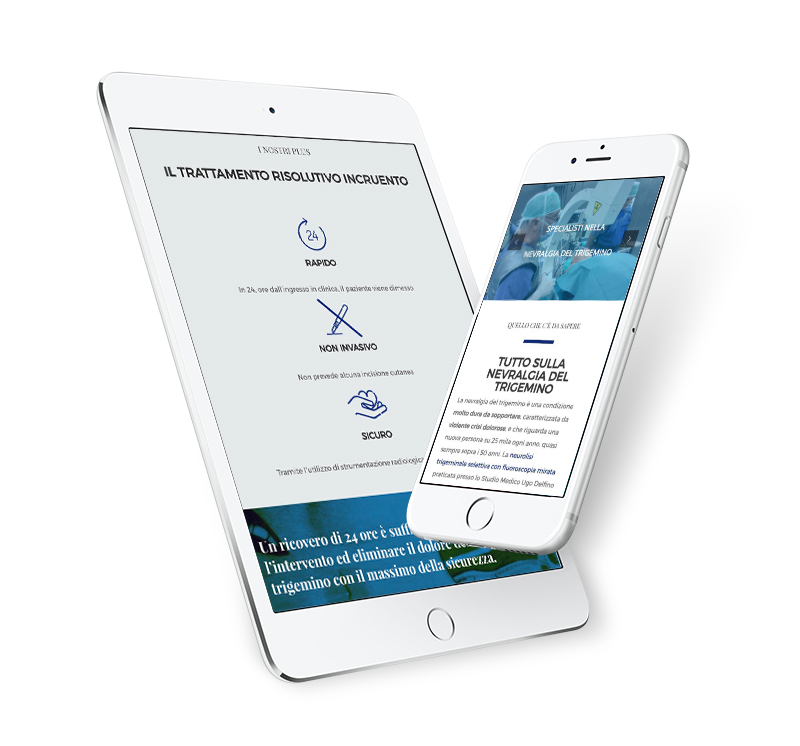 Delfino Medical Study website has a basic and traditional structure created around a thematic landing page focused on the benefits of the surgery. Moreover, it's linked to a Google AdWords campaign currently active in Italy and constantly monitored. Among the tool we used for providing to the website a charming and modern graphic design, you can find a WordPress plugin called "Slider Revolution" which permitted us to realize the great slider on the homepage showing the life and the daily activity of the study; moreover, you can also notice the plugin "Wonder Carousels", employed for organizing and updating the Testimonials page. Finally, this multilingual website has been translated and optimized for SEO in English and Italian.
Archibuzz development team realized a website with two important features: responsive and SEO optimized with the CMS Wordpress, using the contents of the previous website, re-adapting it for our needs and using original illustrations created by professor Delfino on his own. Our aim was to realize a simple and immediate digital communication for telling the innovative method of Selective trigeminal neurolysis with targeted fluoroscopy. An important section of this website is constituted by Doctor Delfino's interviews and testimonials written during all these years by people who had the treatment with positive results.