New website for Ibo Gestione Rischi
.
Experience, professionalism and passion for their work. These are the characteristics of Ibo Gestione Rischi, a Turin broker company operating since 1974 in the context of risk management.
Ibo Gestione Rischi asked Archibuzz to design and develop their new website able to express their corporate identity, with an easy-to-use interface from both the visitors and editor/administrator perspective, and SEO-optimized.
Here are some pictures of the new web site powered by Archibuzz and developed with the Wordpress CMS. For more details see www.ibogestionerischi.it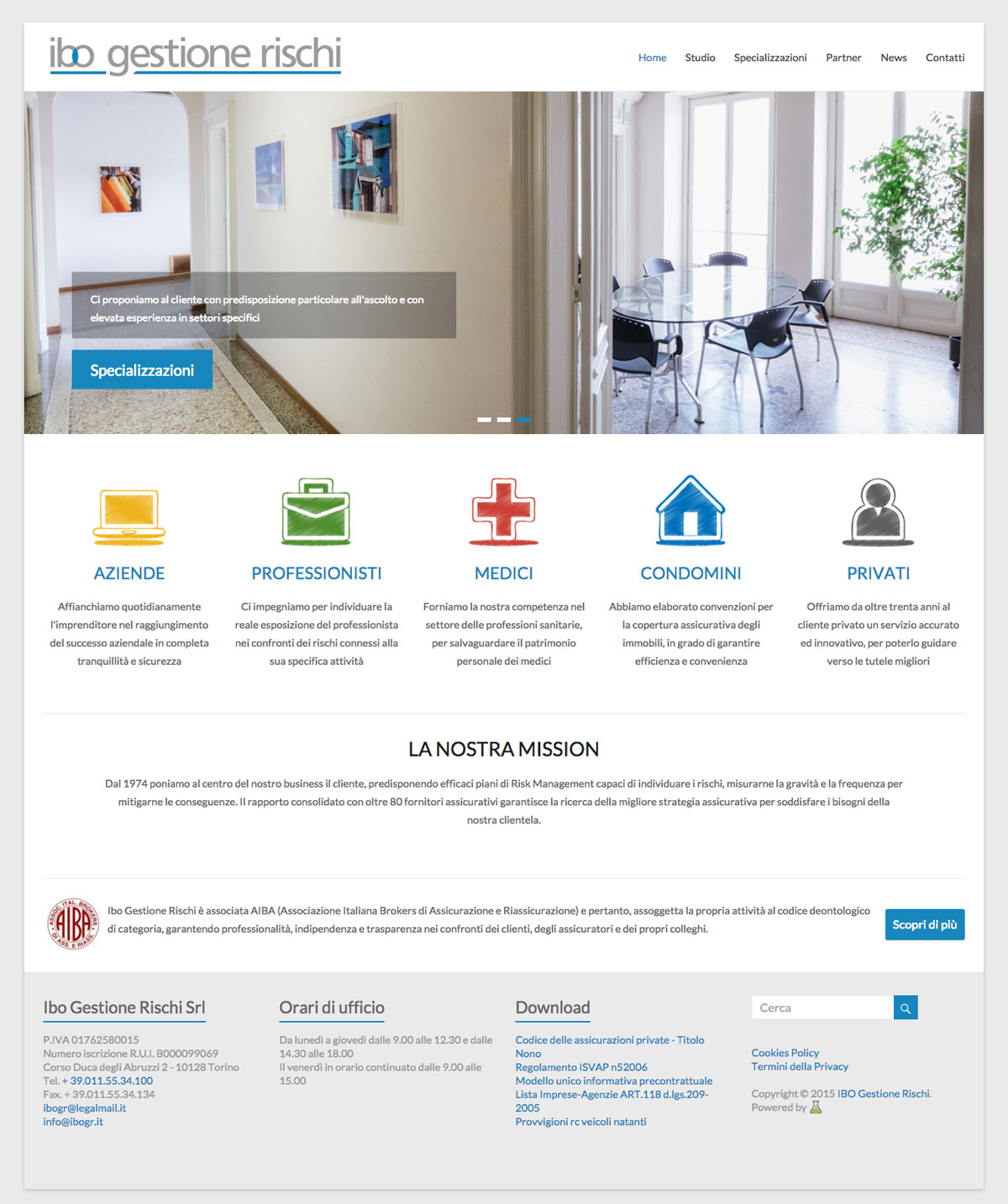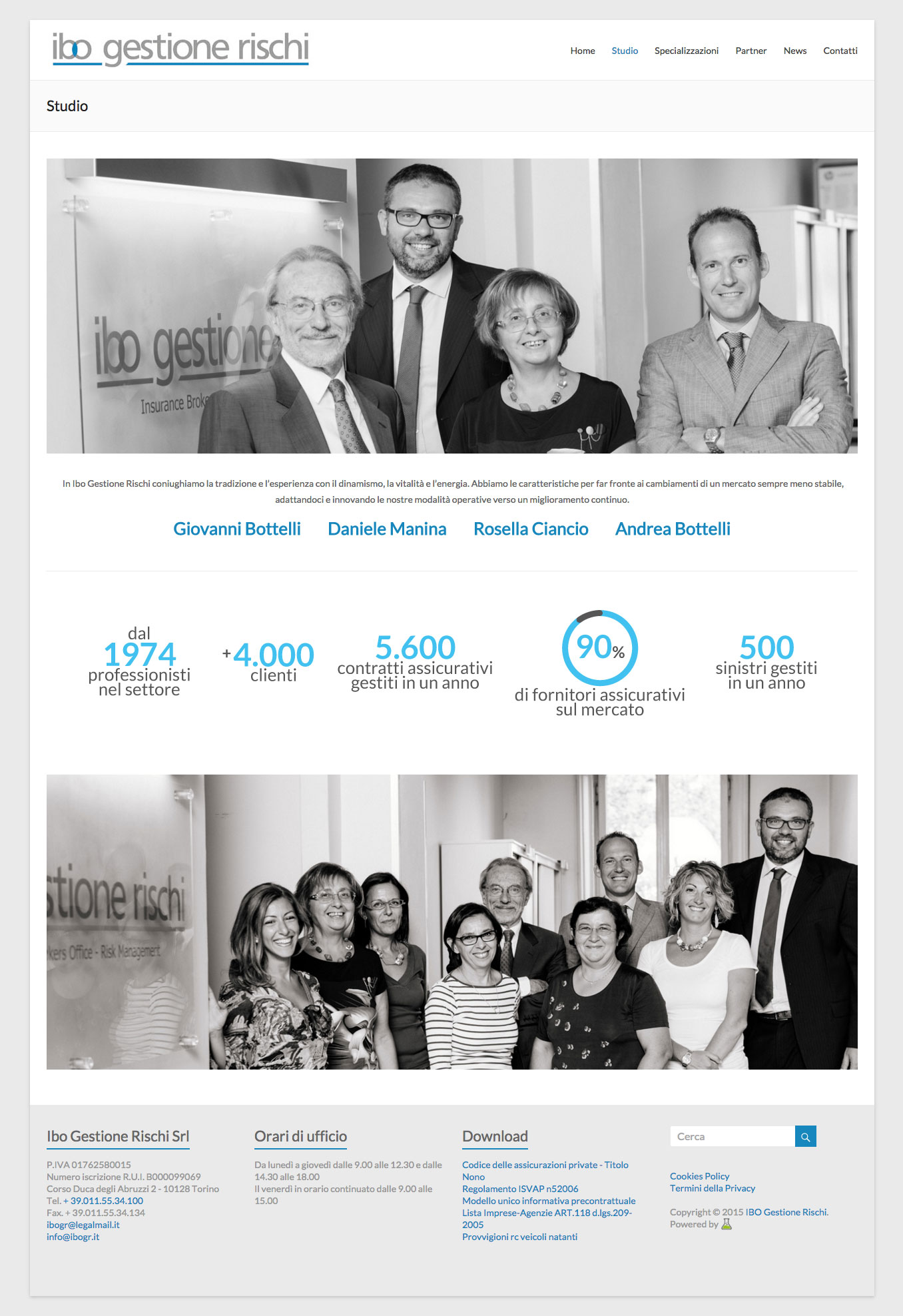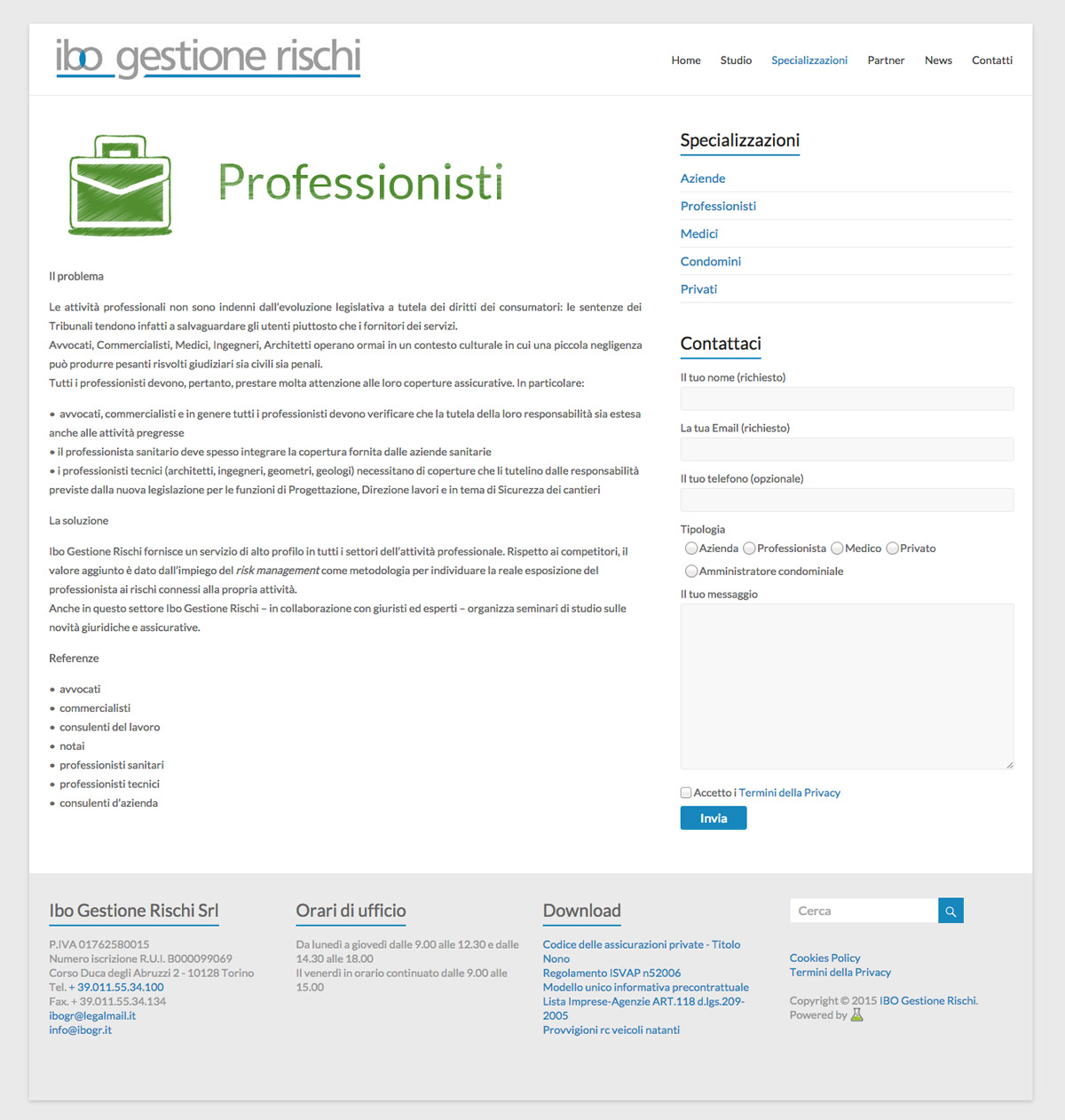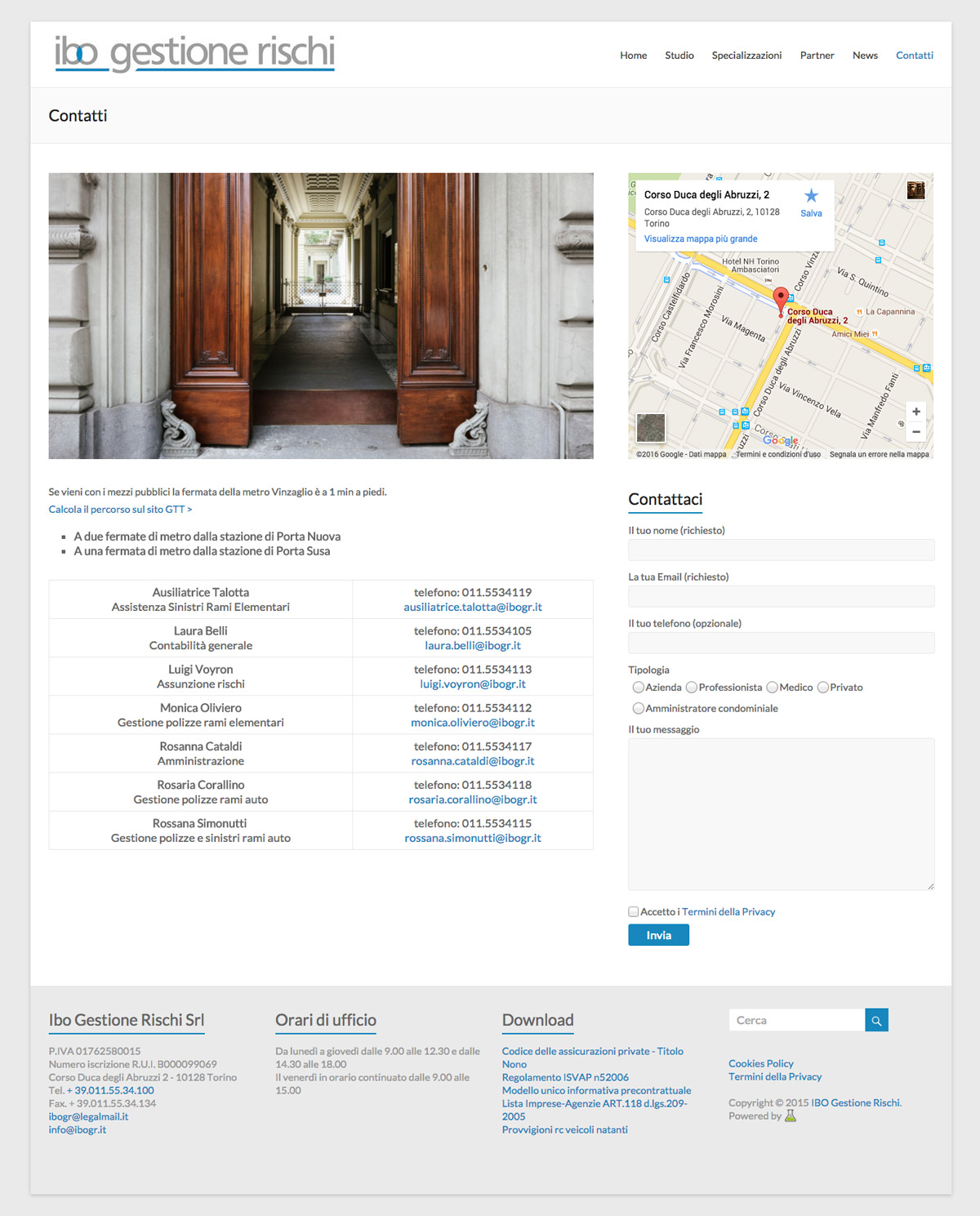 Guarda il sito
Do you have a project that requires the development of a website or are you interested in one of our services? Get in touch with us!