Merceria Pessiva: development of an e-commerce site in Wordpress
.
The history of Merceria Pessiva begins more than a hundred years ago and spans the 1900s, evolving and following the history of the city of Rivoli that has always hosted it. The last stage of this journey is certainly the choice to open up to online sales through the development of the e-commerce site in Wordpress.
While maintaining its role as a point of reference in the area for lovers of embroidery and tailoring, today the shop is able to ship its vast selection of products throughout Italy, ranging from fabrics, accessories and everything.
It supports those who have the pleasure of experimenting with needle and thread in a creative way.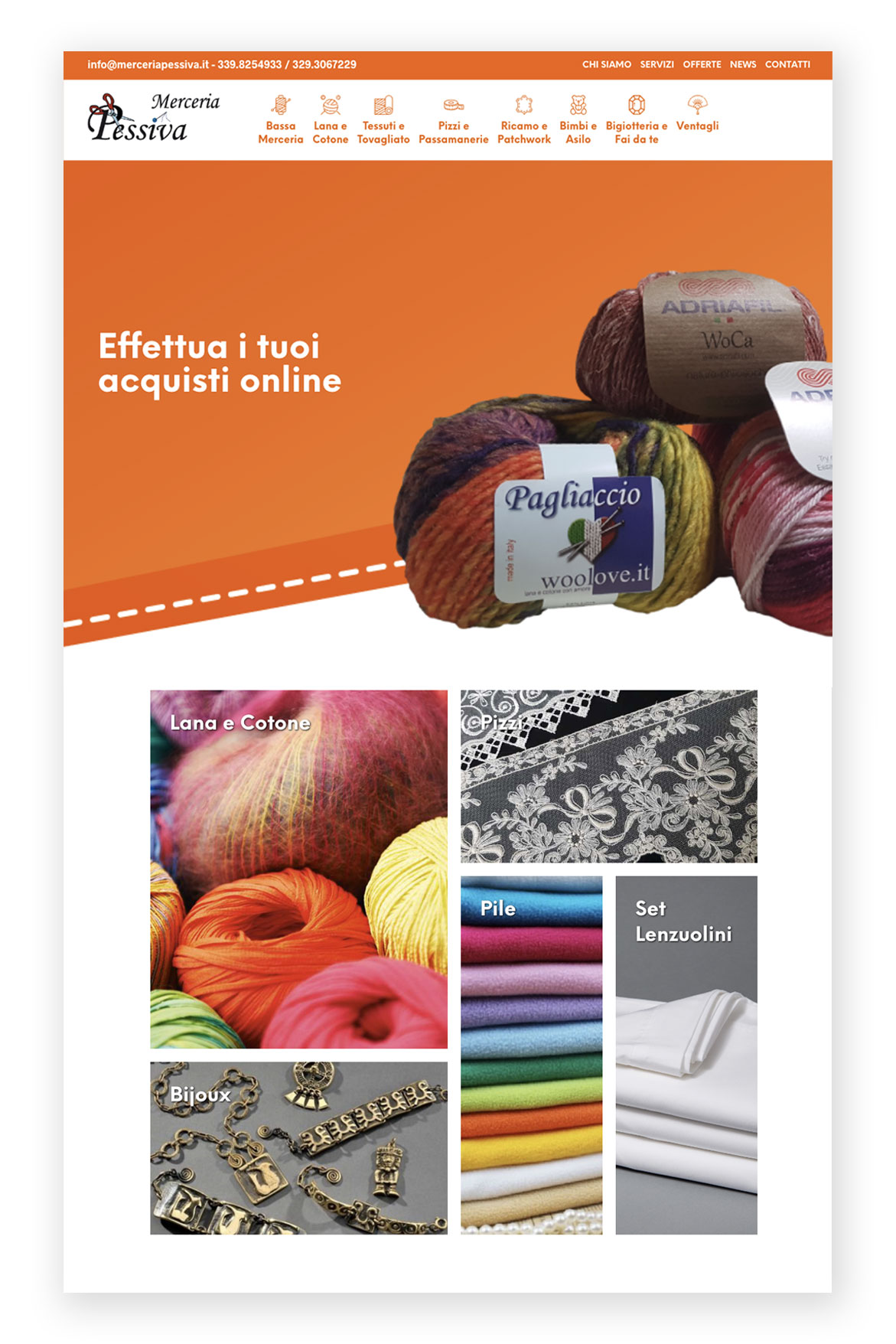 The site, developed with Wordpress and Woocommerce, has some useful features to facilitate the user in navigating between the product categories of the site, thus promoting a good user experience.
The main menu has been customized by inserting custom icons for all the macro product categories, moreover, since there are many sub-categories to show, we have created a mega menu that would show, grouped, all the sub-categories connected to the "parent" category.
On the Home page we then created a block that would show the categories "in evidence", again to allow the visitor to navigate faster between the desired categories. The Home page was finally completed by displaying various types of products in blocks, such as those "on offer" and "in evidence" to give prominence to some over others on the site.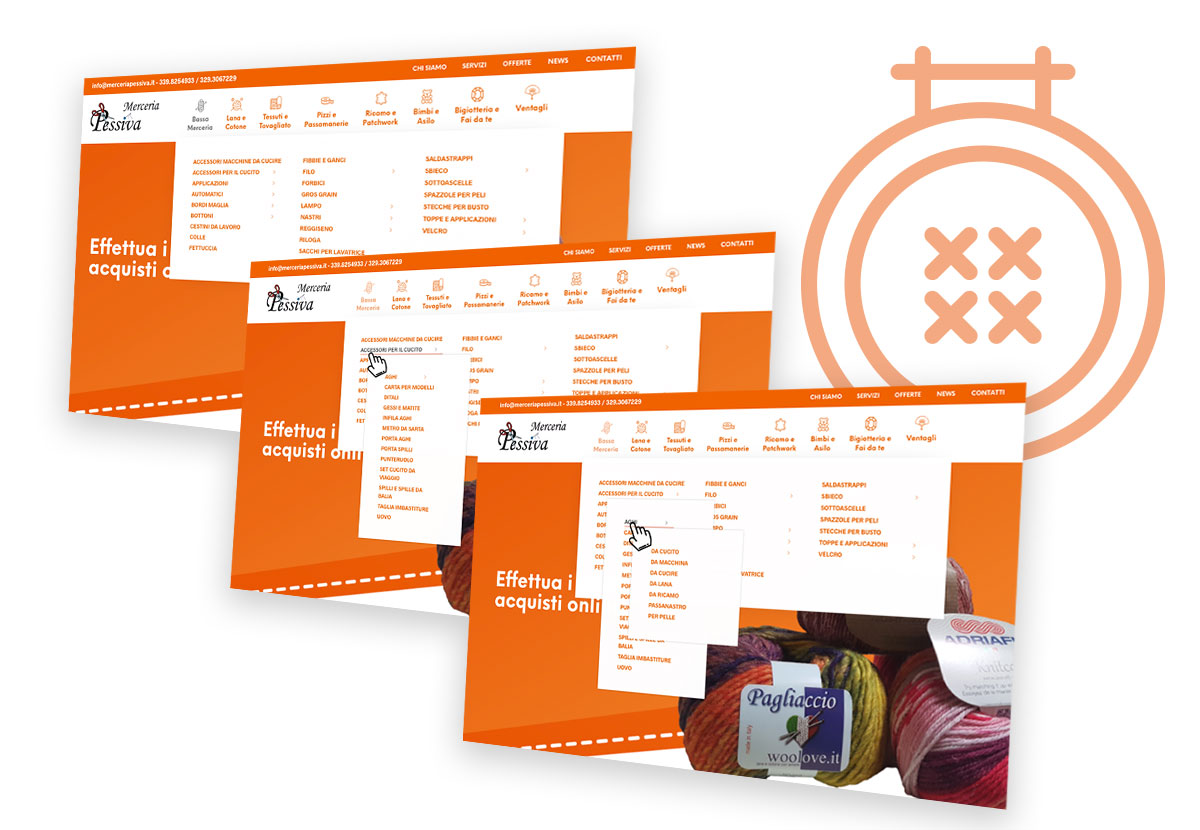 The page of a product category has been enriched by some dynamic "product filters" which, if selected, will allow you to view only the products with those specific characteristics such as subcategory, color, price, etc. on the page.
For some items, in addition to the classic features of an e-commerce site, fields have been configured that allow the user to select the exact square footage or dimensions of the product they are buying. Once the measurement has been entered in the relative field, the price of the item will automatically update for the total of the selected square footage. This customized feature has been designed to allow the user who is buying a product by the meter, to always view the total price of the item and not the partial one. The square footage and the total price of the single item will also be summarized in the shopping cart table.
Do you have a project that requires the development of a website or are you interested in one of our services? Get in touch with us!