Design and website development of Dante Alighieri Society - Turin Committee
.
"The global world needs Humanism"
The Dante Alighieri Society, founded by a group of intellectuals gathered around the figure of Giosuè Carducci, from 1889 protects and promotes the Italian language, with the intent to spread it across the world.
The Turin Committee, born in 1895 in the student university environment, decides to join, by proposal of Efisio Giglio-Tos, the central Association Dante Alighieri, pursuing the same goals through a series of initiatives and modes to which the new platform made by our team is added today.
The Turin Committee turned to our Web Agency for its own website development, to possess an efficient tool for the sharing and the communication of its activities.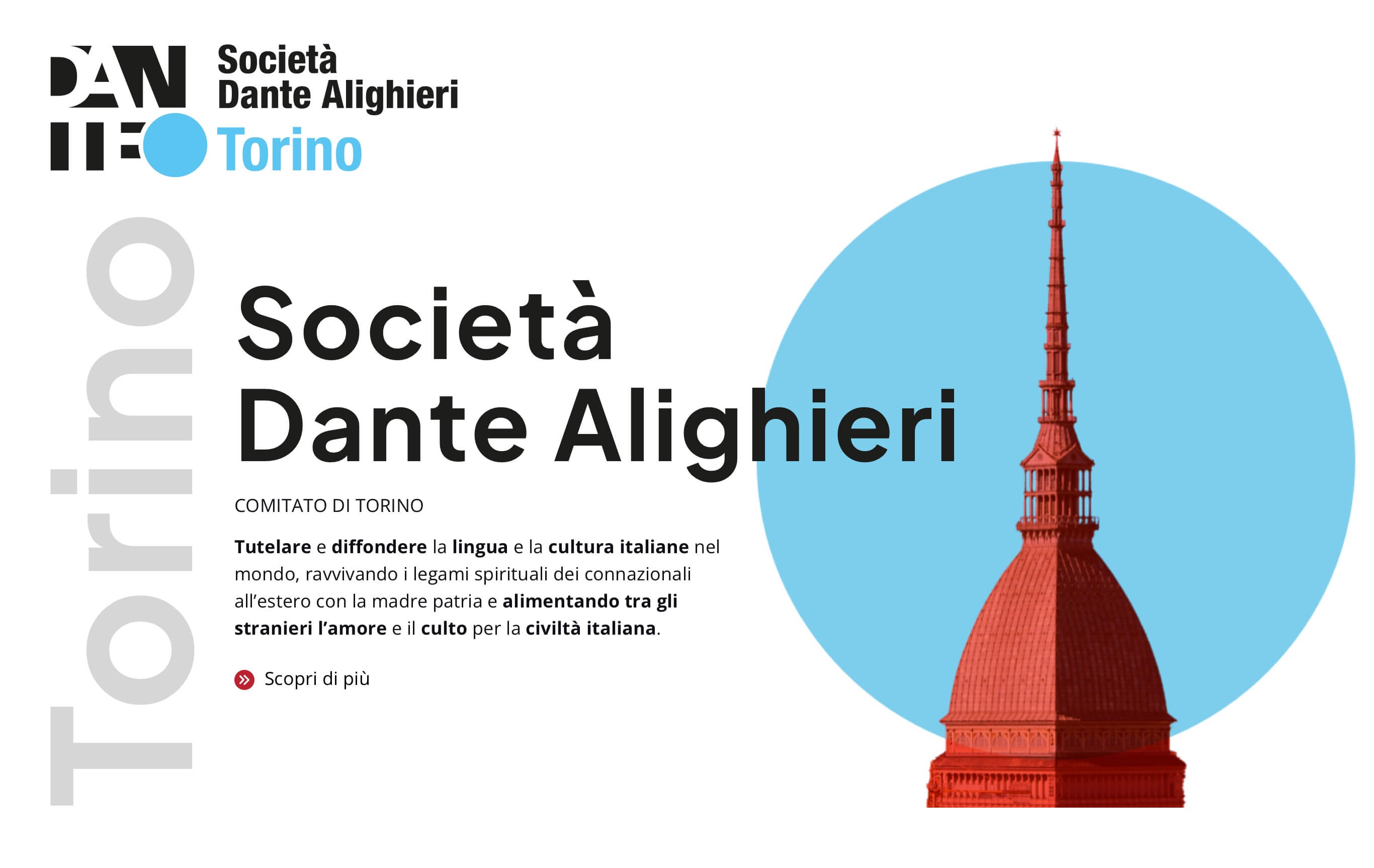 The Association provides in Italy 5 schools of Italian for foreigners. The last one, born in collaboration with the Committee, opened right in Turin.
The branches of Dante Alighieri Association are approximately 500 in the world, almost 90 in italy. The Association takes care of certifying the knowledge of the Italian language, releasing the PLIDA certificate that allows the students to enroll at the Italian university. Moreover, it makes continuous formative activities and professional training of the professors and promotes thousands of cultural initiatives. It does so as a non-profit association of social utility. 
Our team, during the realization of the portal for the Turin Committee, caught the style and the geometric forms that connotes the headquarters of "la Dante", in order to emphasize the graphic link between the Committee and the Association.
The homepage information architecture, instead, has been designed to highlight the events and the initiatives the Dante Alighieri Society-Turin's Committee organizes actively on the territory, involving even the non-members.
Wide space is reserved to the description of the association and to the story of its achievements through quotes, historic photos and documents.
Other sections are reserved to the different collaborators of the territory and supporters of the Committee.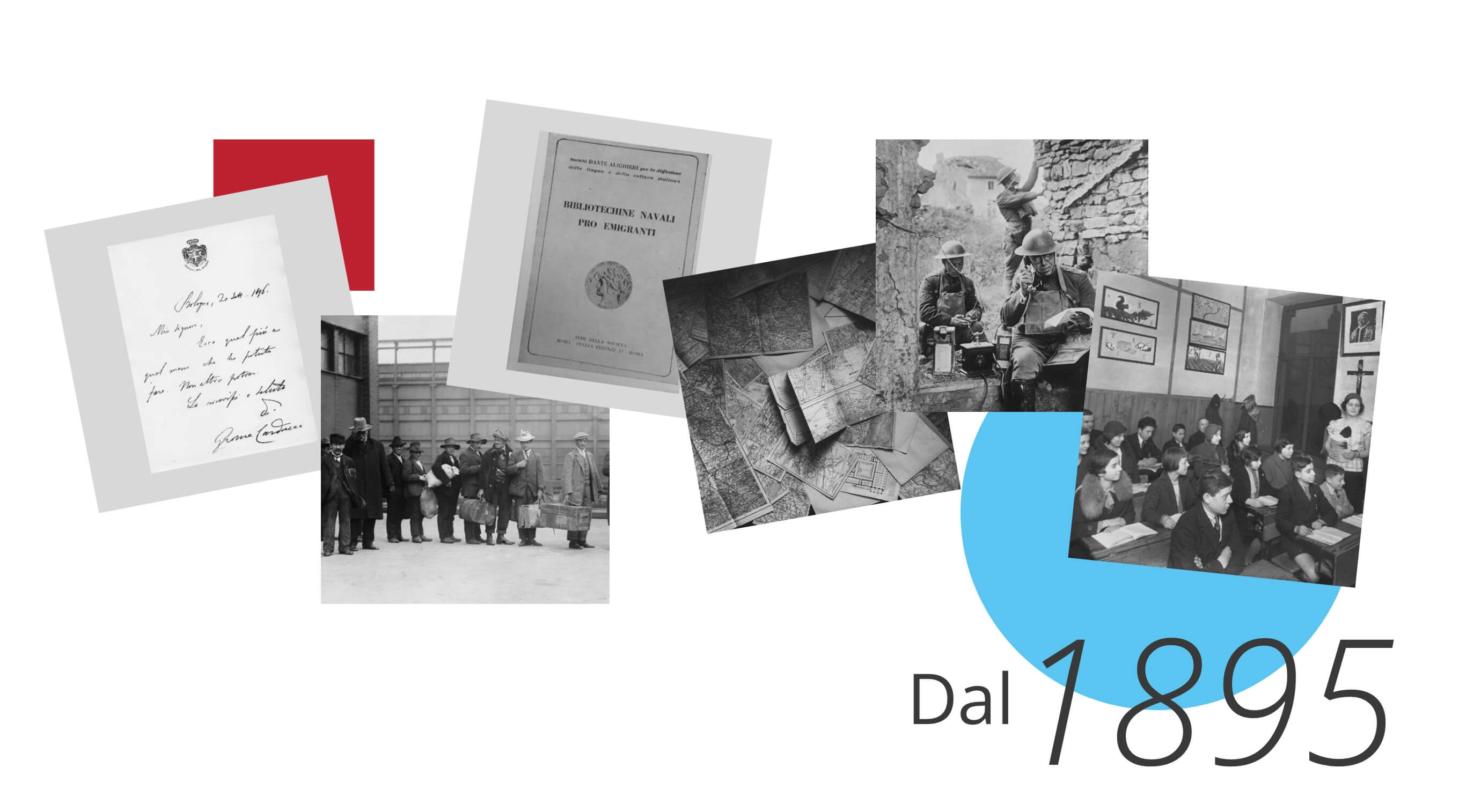 In web development, it has been considered the possibility, thanks to specific forms, to sign in and to be part of the Committee as a new member or to renew your pass; this allows the access to different conventions and to participate in the organized events.
With the web development, Dante Alighieri Association of Turin makes use of a new tool, representative of a new reality capable of innovating itself to keep promoting and protecting the love for the language and Italian culture.
Do you have an association and would you like to tell it to the best? Rely on our team of web design and web development: our experts will help you in every phase of realization. 
Contact us to know more about it