Architecture as protagonist/Minimal web design. DAR site
.
The images tell more than any word the multiplicity of interests of DAR Architettura site, just restyled with a new and essential web design.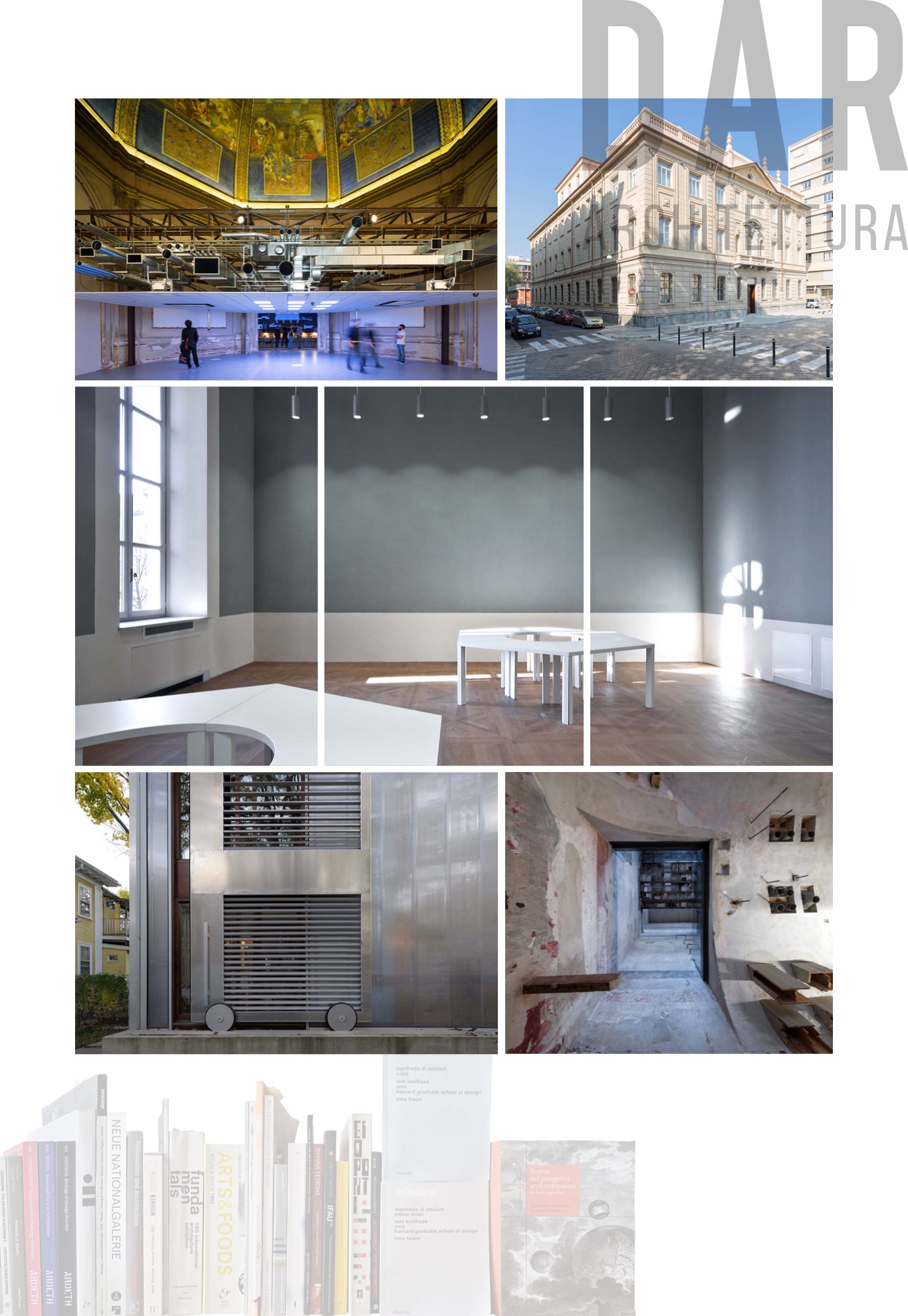 The studio, founded in 2012 by architects Durbiano, Armando and di Robilant, has always combined research, design and publication. Architecture is conceived, built and told in its various aspects and meanings.
Not only they work as architects but they also are authors of important monographs ranging from Giò Ponti to Peter Eisenman, university professors and designers. The team operates in the fields of interior design, urban planning and restoration. It has been part of the 14th Architecture Biennale in Venice in collaboration with archistars such as Rem Koolhaas. Among other successes, they took care of the restoration of the eighteenth-century Governor's mansion and the pavilions of the Royal Museums' Orangeries in Turin. History and its restoration become the starting point for expressive forms and languages that know how to tell the contemporary.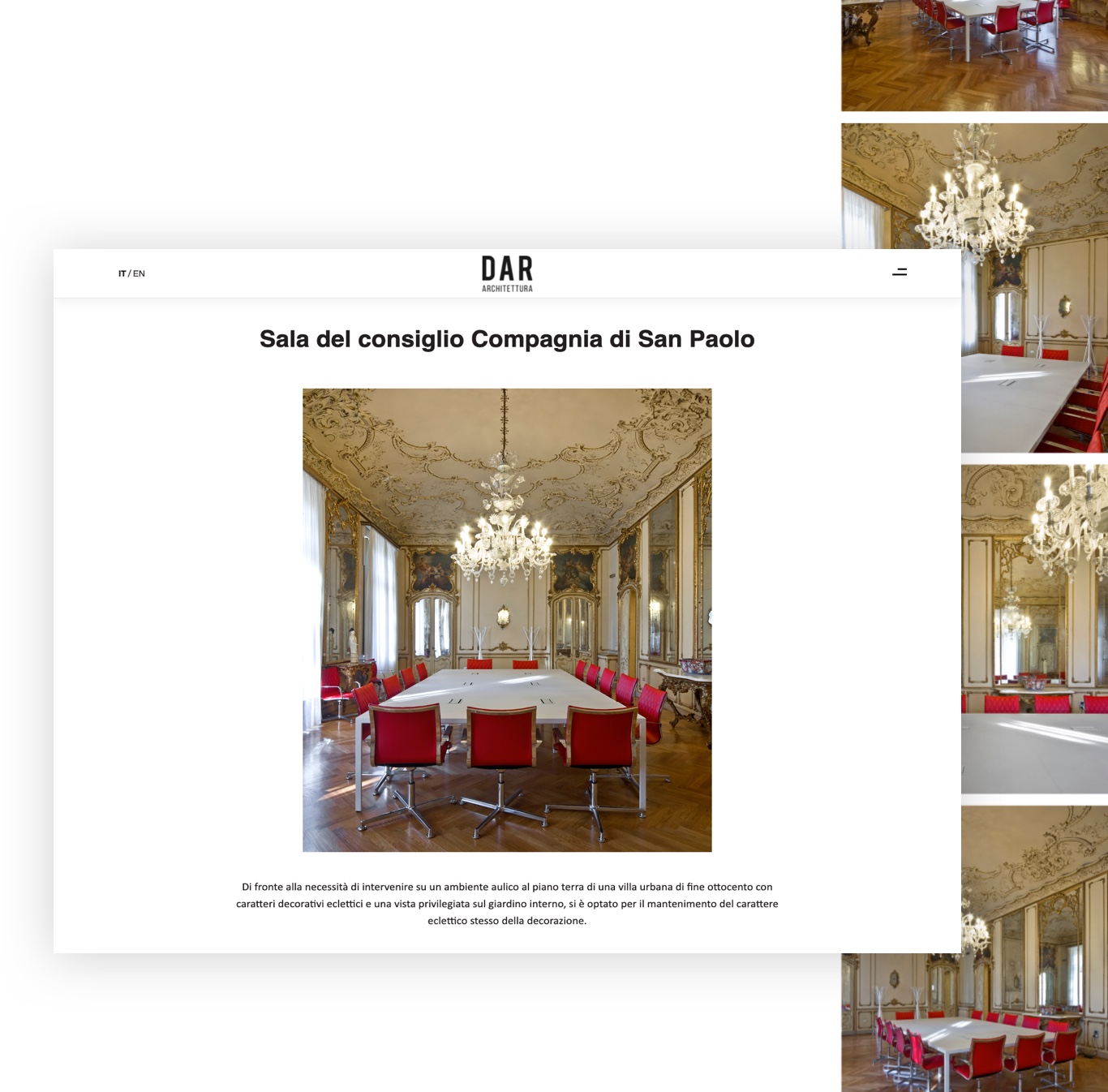 Designed and created by our web agency, the site collects the projects of their 10 years of activity and presents them in the entry works, sorted in an interactive image gallery.
Precise geometry, formal cleanliness, legible and simple fonts. Everything comes together to make architecture and its complex of significations the real protagonists of the site. Also, it points out one fundamental concept: less is more, the emblem of DAR studio's aesthetic and functional research.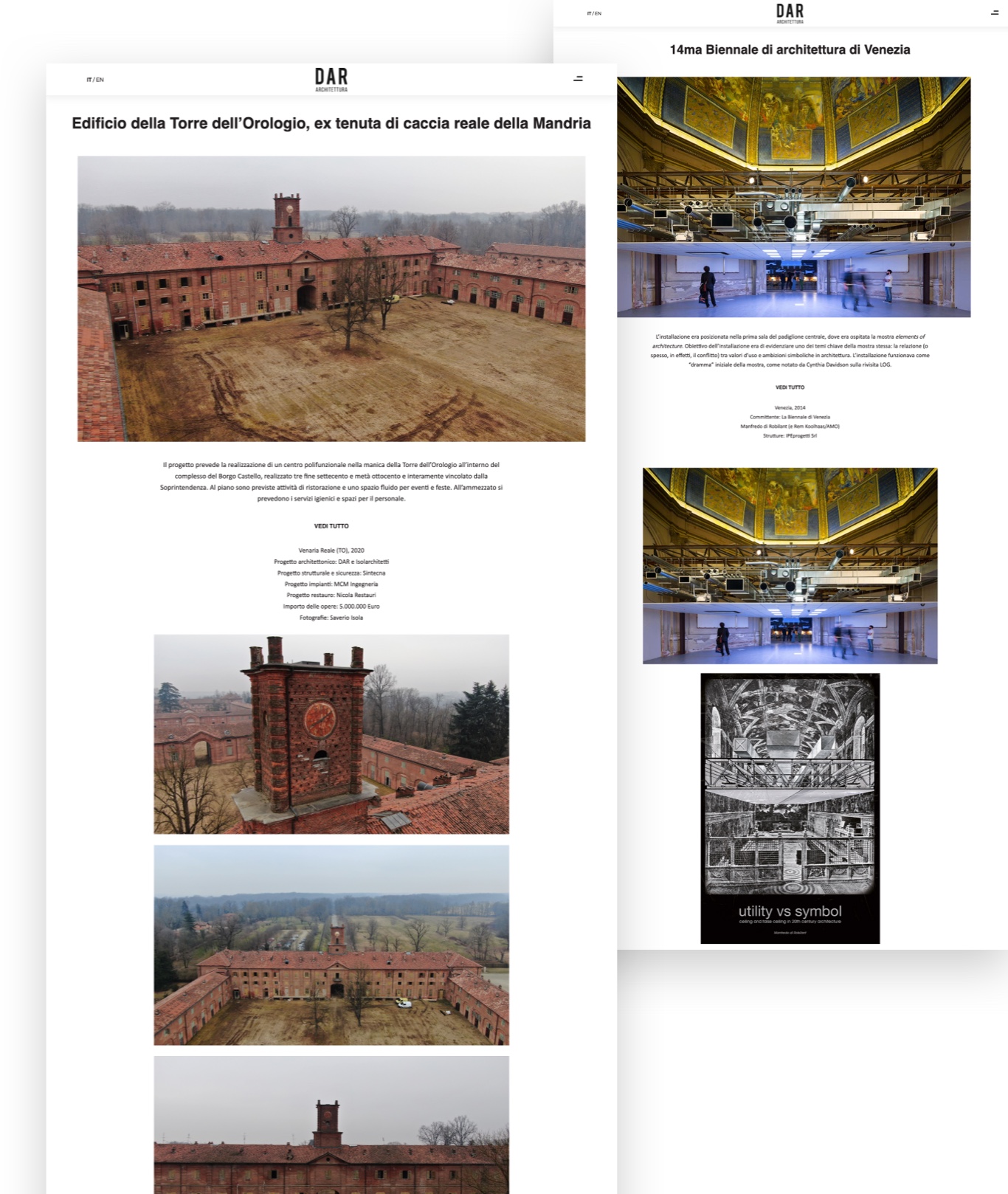 Trying to interpret and highlight the characteristics of a brand, as well as its purposes and peculiarities: this is the starting point for every communication project. Creating the brand's website means following this process.
  If you too are interested in enhancing your company by starting from its image, contact our experts and take a look at our Services. We can work on your site's web design to reflect and exalt the brand's structure and identity. Our only goal will be to highlight the unique value of your business. Contact us!