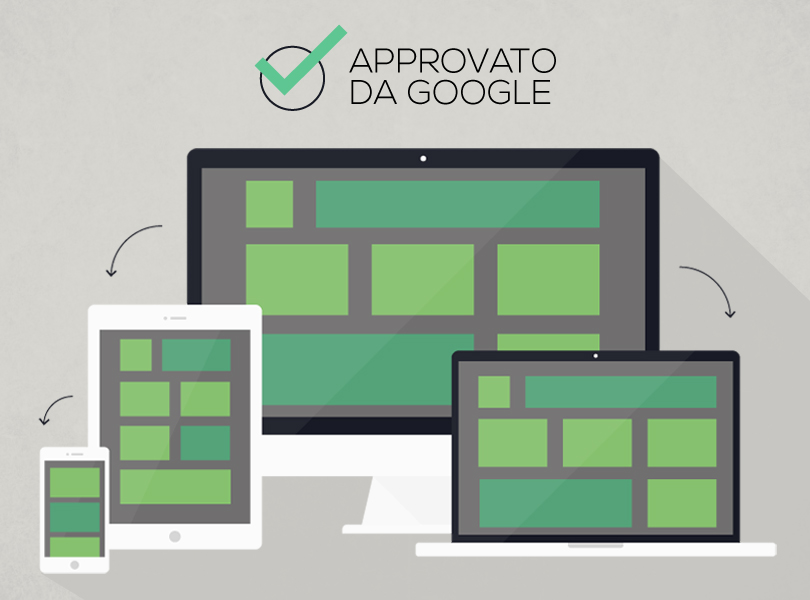 Is your website responsive? If not, starting from the 21st of april Google will reject it!
For some time now optimizing a site for different screen sizes has become an essential step in the creation of a website. This step is required to meet the accessibility needs of users, so that they can can access optimized pages that fit the size of the device they are currently using to view your site.
Google gives us a tool to measure the degree of responsiveness of a site! Have you already checked if your site passes the responsiveness tests?
It is a test that Google makes available to those who want to check if a website meets certain accessibility requirements on mobile devices such as smartphones and tablets.
Try it now: https://www.google.com/webmasters/tools/mobile-friendly
Did you get the following result too? "Fantastic. This page is optimized for mobile devices." (as you see in the image below?)
Then you don't have to worry :-)
Otherwise it's time you start to do something about it, and you have to react quickly!
Google, in fact, a few months ago has begun to send notifications to Webmasters Tools users that manage non responsive sites, such as this one below.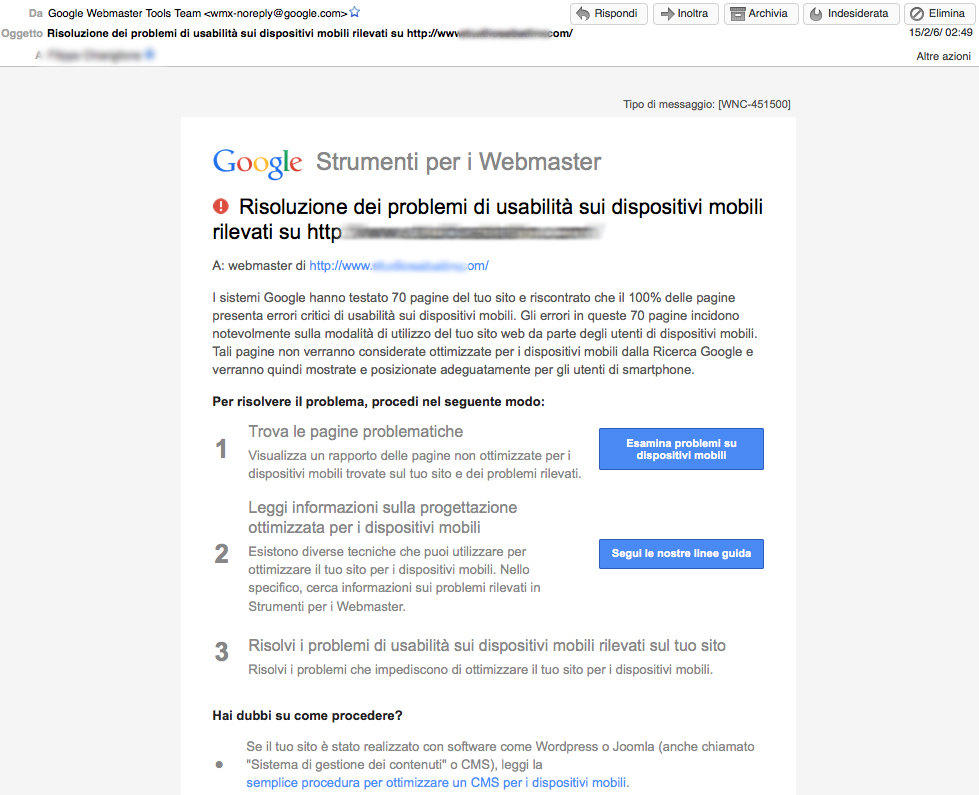 It was a first signal, from which you could begin to deduce that some change was in the air.
Now finally we had confirmation, as written by the same Google in this post: starting from April 21, 2015, non-responsive sites will no longer appear in Google SERPs when the search is performed via tablet or smartphone. Surely this change will be appreciated by surfers on the move, who will find pages optimized for their devices. But for not responsive website owners this Google's decision may cause a heavy curtailment of traffic and therefore will generate a serious impact on the business.
Do not risk your site from being cut off from Google, do contact us and we'll make you a proposal to revolutionize the browsing experience of visitors to your website on each device, and obtain the maximum placement on keywords and key phrases relevant to your business!