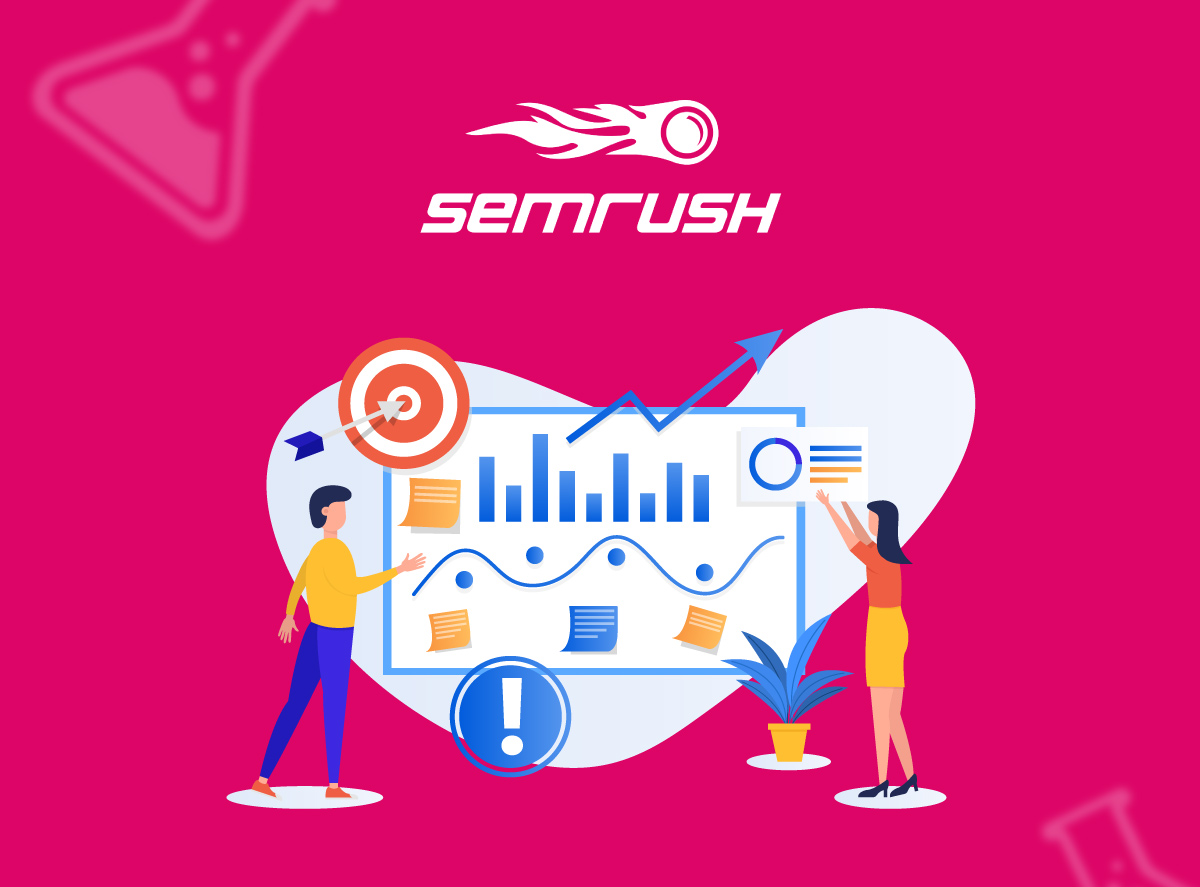 Semrush tools that every web marketing professional should know
Semrush is a freemium platform that offers marketers countless tools to track improvements, monitor the performance of web marketing actions, manage social channels and keep an eye on the competition.
When developing a web marketing strategy it is useful to know what tools to use to monitor its success, understand how to improve or plan the next steps.
Here are some of the main tools of Semrush to improve the organic positioning of your website:

Site Audit
The Site Audit of Semrush is a very functional tool to understand the general health status of a website; it allows to detect the errors present within the scanned pages.
In addition to the main score (the health status of the site in percentage), we will find a clear and detailed report of individual errors and information on how to solve them quickly and efficiently.

Make a periodic check of websites with this very useful tool is definitely a great way to improve the activity of web marketing, but also in SEO perspective from a more technical point of view.
Domain analysis
Benchmarking activities are very useful for professionals in the sector to monitor competition, to draw inspiration from successful cases to develop new strategies and understand how to implement the web marketing actions in place.
Thanks to the Domain Analysis tool, it is possible to detect data such as the estimated monthly traffic of a competitor, the traffic trends or the keyword for which it is positioned, through the tools Domain overview and Traffic Analytics.

The SEMrush tool will also show a useful map that will allow you to have a clear view of the positions of the various competitors.


Keyword Magic Tool
This tool, from a web marketing perspective, is very good for finding new keywords semantically similar to those used, selecting them based on parameters such as the monthly search volume.
Thanks to the Keyword Manager tool you can save the most interesting keywords, and monitor their positioning through Position Tracking, which allows us to observe their performance on a weekly or monthly basis.
SEO Writing Assistant
Another very efficient tool offered by Semrush for content editing, the SEO Writing Assistant can be used both directly on Semrush and on Google Docs or Wordpress as an add-on.
The tool is based on a score that suggests if and how we could improve a content to make it SEO friendly; from the number of links within the text, the presence of an alt text for images, the use of keywords.
Are you curious about how Semrush sees your website? Or what optimizations could you do to improve your web marketing activity by reaching the front page of Google? Contact us and we will provide you with a first free report on the status of your site and some indications to improve its positioning.