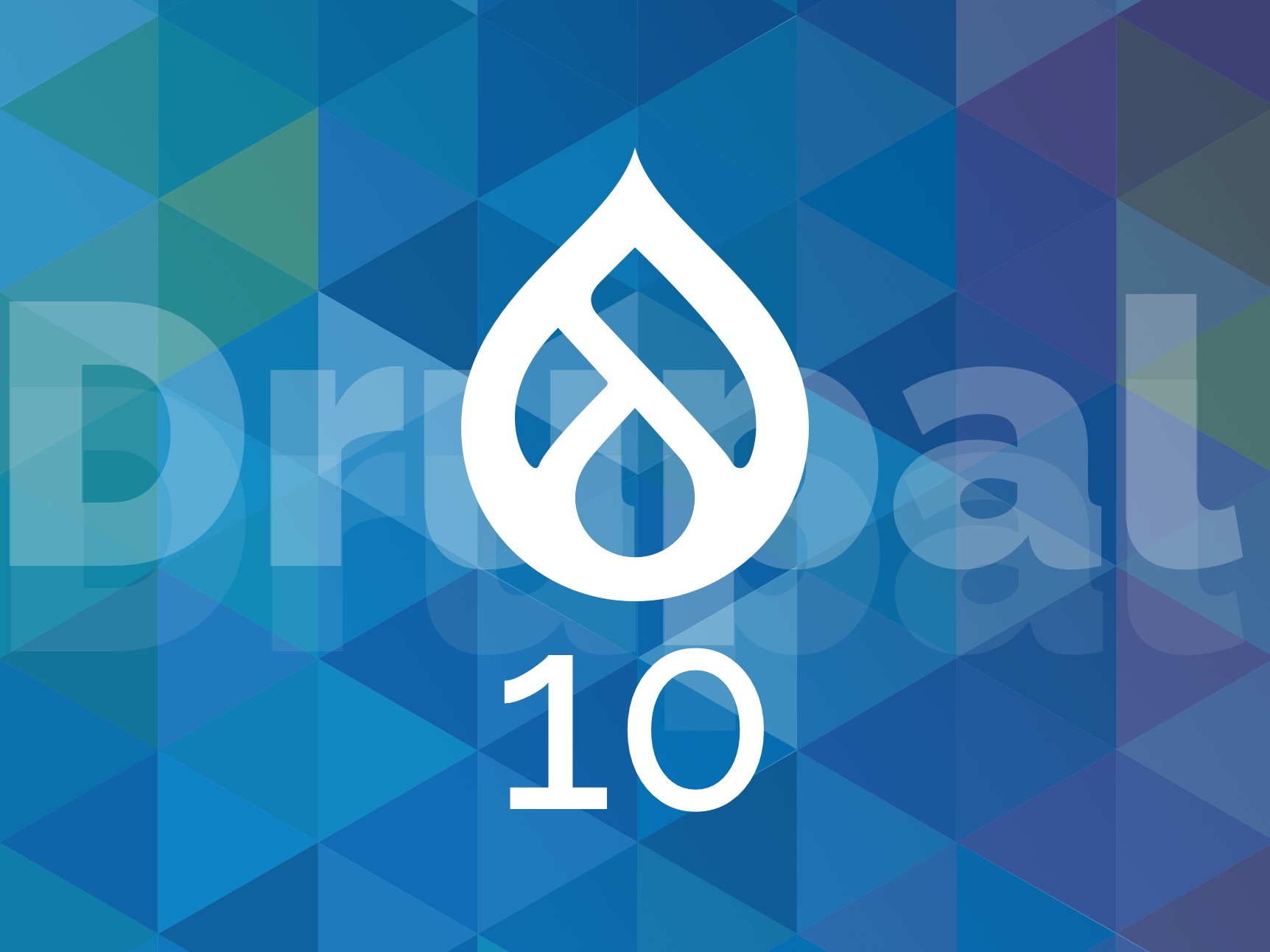 Drupal 10: why do we recommend updating to the latest version for your website?
Find out all the advantages of Drupal and the new features introduced with the latest version, 10.0.0, in our news.
New default front-end and back-end theme, enhanced editorial experience, easy module installation, automatic updates: these are just some of the advantages of choosing Drupal 10. 
Anyone who knows us, knows that Drupal is one of our passions. 
We have embraced this CMS since Archibuzz's birth in 2012 and our team is currently composed of several Drupal experts.
The solution offered by its founder Dries Buytaert in 2000, when he was a student at Anversa University, allows the realization of multiple web solutions (e-commerce, marketplace, blogs, mobile apps and web application, etc.) directly customizable with Drupal tools,
without the need of different plugin for the most elementary features that would overload the website
without making any radical changes to the operations' dynamics of the CMS
 
Known for its flexibility and scalability on large-scale projects, Drupal enabled us over the years to implement web solutions for our heterogeneous client base that includes start-ups, large companies, public and private organizations

From the very first version, this open-source platform has built a huge community of experts and enthusiasts that have been increasingly involved through an annual dedicated event: DrupalCon. After the discontinuation of live conferences because of the health emergency, this year the event took place in Prague from 20 to 23 September, making our colleagues Filippo (CEO) and Giorgio (Head of technology) fly to the Czech Republic to take part in four days of technology, research and community. A unique event that they have described on their return with these words: 

"Training and sharing have been the heart of three days in which we have interacted with Drupal experts and enthusiasts. Moreover we had the opportunity to deepen all the innovations introduced with Drupal 10, an improvement that soon everyone will appreciate."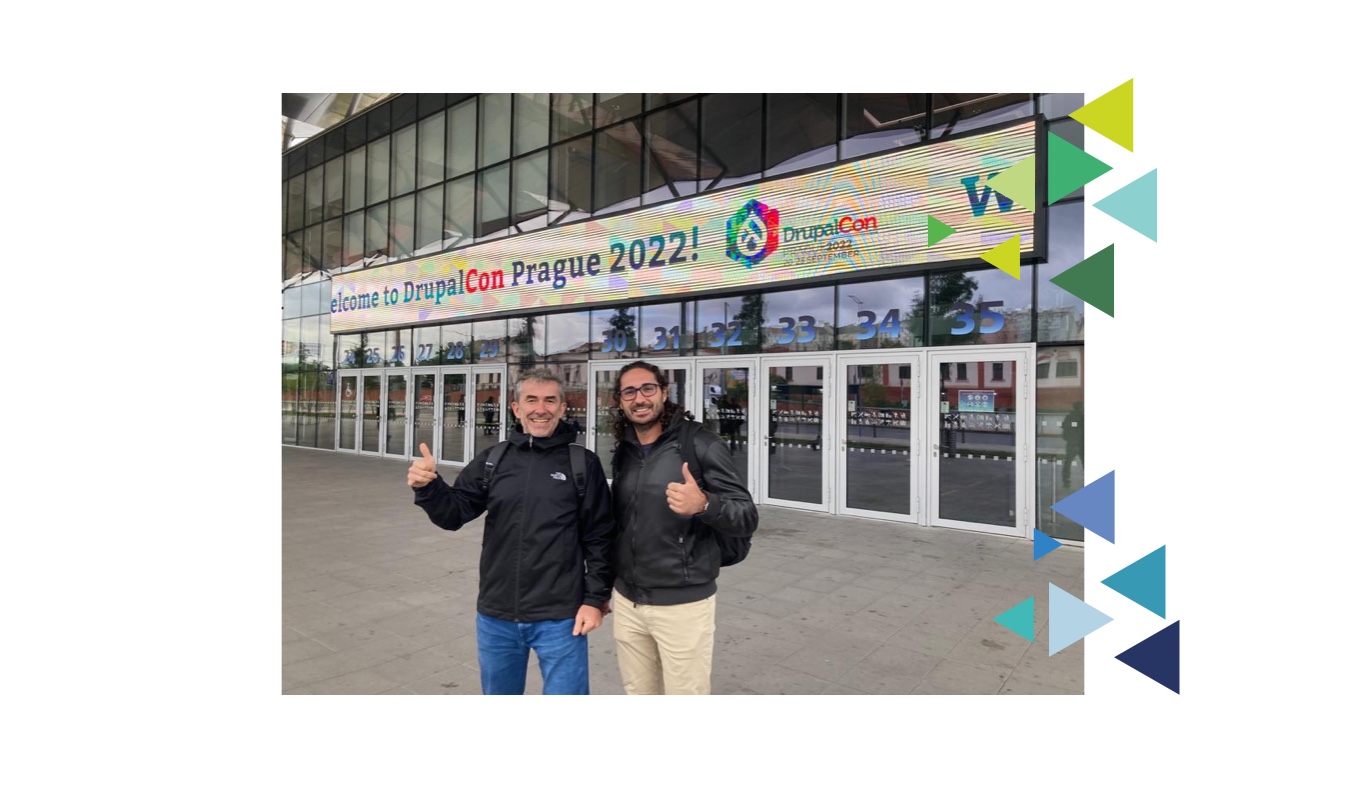 The main protagonist of DrupalCon Prague was the presentation of Drupal10. But before analyzing the new features introduced by the latest version we'd like to answer a frequently asked question: why do we recommend this content management system?
It allows you to develop ambitious projects, meeting the needs of small and large companies thanks to its infinite possibilities of customization. 
Security is a priority. A team of experts constantly monitor and deal with the problems in real time;
Flexibility in the phases of uploading, editing and publishing of the contents;
Built-in multilingual functionality that allows you to choose between hundreds of different options;
It ensures excellent performance, making the website faster, easier to use and effective. 
The new version of Drupal was launched on 14 December 2022, and it presents various innovations compared to the previous one. 

Olivero & Claro: New default front-end theme and powerful administration theme  
Bartik and Seven are replaced by two new themes, Olivero (for the front-end) and Claro (for the back-end) that significantly improve the user experience. The former includes compatibility with the new "Web Content Accessibility Guidelines" and support for the latest Drupal features, such as the Layout Builder. The latter provides a clear and accessible interface for managing sites, removing the slightly retro look of the previous Seven administration interface. 
Known for its flexibility and scalability on large-scale projects, Drupal enabled us over the years to implement web solutions for our heterogeneous client base that includes start-ups, large companies, public and private organizations.

CKEditor 5
The new version will replace CKEditor 4 for a better authoring experience in link building, image uploading and formatting styles by introducing new features such as collaborative editing (with an external paid plugin). 
Automatic updates
Security updates have always been a nightmare for Drupal developers and maintainers: depending on the vulnerability, sometimes it is necessary to act quickly by installing the new version, rescheduling the work team's priorities. This is why automatic updates are a real breakthrough: they reduce the total cost of owning and maintaining a website and increase its security.

Project browser
In previous versions of Drupal, module installation was complicated, and could only be done from the command line by developers. Project Browser aim is to make it simpler to identify and install modules, allowing this to be done from within the Drupal administration web interface and eliminating the need to visit Drupal.org or other sites.

Symfony 6
Drupal 10 uses the latest version of the platform with PHP 8.1, that's why it is considered the best solution both in terms of reliability and creativity.

In addition, all non-essential elements have been removed while the most appreciated aspects of previous versions continue to coexist with new features for an increasingly simple, secure and customizable experience. 

Have we convinced you that it's time to upgrade to Drupal 10? Contact us, we will be happy to offer you our support!