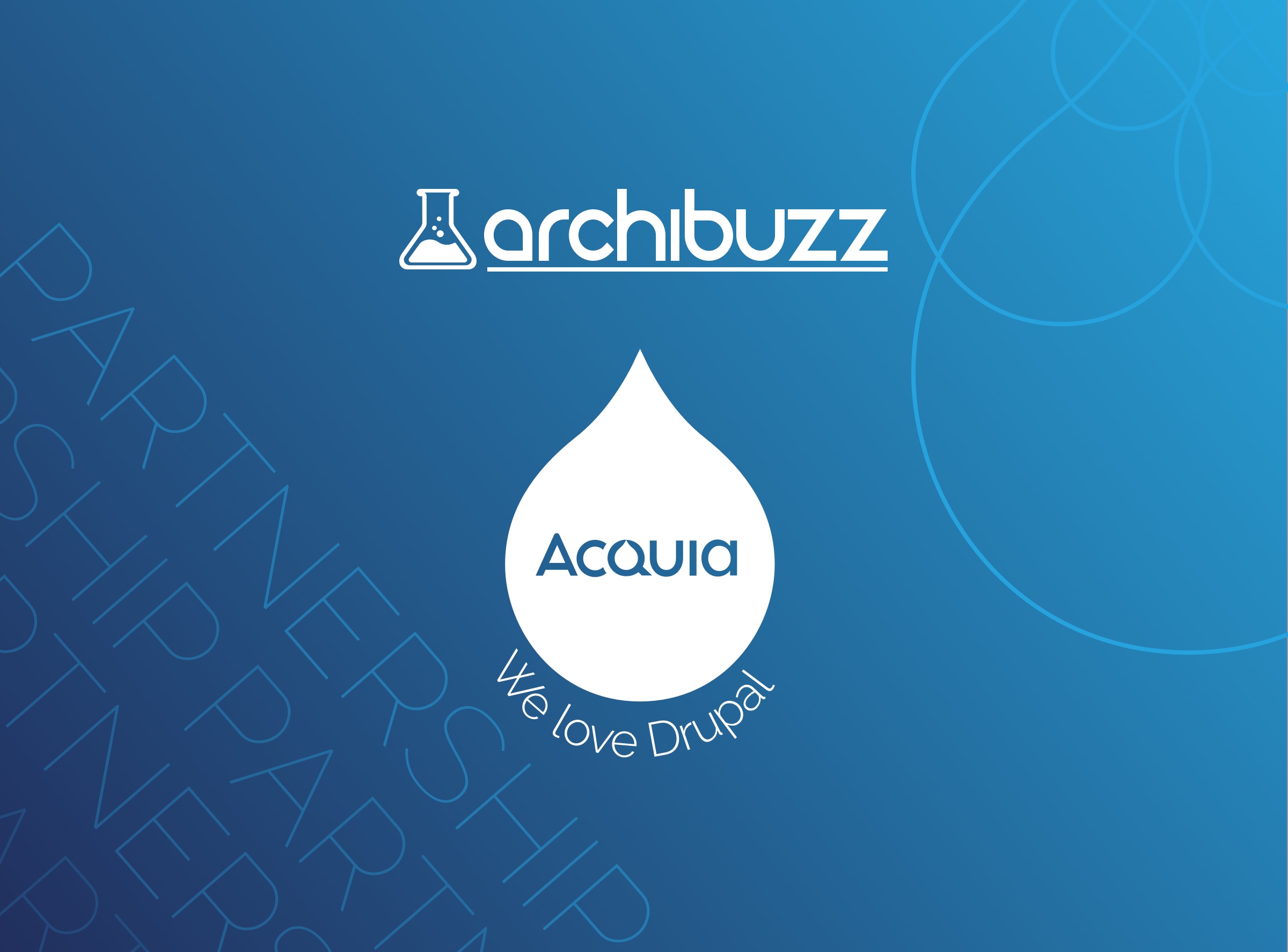 Are you looking for an Acquia partner in Italy? You're in the right place
Our Digital Agency has become an Acquia partner because, thanks to its tools, we are helping companies that use Drupal to deliver high-profile digital experiences to their users.
Acquia recently turned 15. Over the past 15 years, I've heard the name "Acquia" pronounced in all sorts of different ways.
Dries Buytaert - co-founded

Few people know the meaning of its name. Roughly translated as "to locate or find," combined with the similarity to the word "acqua" (water), it subtly pays homage to the Drupal drop.
Since Drupal has always been our passion, it was only natural for us to embrace Acquia's philosophy, which represents an exceptional ally for our digital agency to create digital experiences at the highest levels based on this powerful CMS.
Acquia, founded by the same creator of the open-source project Drupal in 2007, was established to provide demanding users of this CMS with a range of cloud-based services to expedite the development and deployment of Drupal-based websites and applications. It offers top-notch hosting infrastructure with excellent performance, scalability, and security, along with a suite of tools for marketers and content editors. These tools allow every brand to reach its target audience online, offering a unique and personalized digital experience.
Among the primary solutions that make up Acquia's Open Digital Experience Platform (DXP) most loved by developers, content builders, and content editors, are the following:
Acquia Drupal CMS: this is an enhanced version of Drupal, complemented with low-code tools, workflow generators, visual page builders, content customization tools, and other valuable features.
Acquia Cloud Platform: it provides exceptionally high uptime and performance, along with developer and DevOps tools that make continuous integration and delivery operations fast and reliable.
Acquia Site Factory: this allows for the rapid launch and efficient maintenance of a network of sites and applications in various countries or regions.
In addition to these, Acquia offers marketing cloud solutions, including:
Acquia Campaign Studio: a powerful suite of marketing automation tools for creating and orchestrating marketing campaigns for specific target segments while tracking leads throughout their lifecycle.
Acquia Customer Data Platform (CDP): this enables compliant user profiling and optimizes the user experience on your website by offering personalized content, significantly increasing lead conversion rates into customers.
In 2023, for the fourth consecutive year, Acquia has been named a "Leader" among the top 13 DXP solution providers.

It is also the only provider among the leaders with a solution based on an entirely open-source core, Drupal. This is a factor that we at Archibuzz consider of primary importance.
To create top-level digital experiences based on Drupal, our digital agency can only embrace Acquia's philosophy, our exceptional ally in support of this powerful CMS.
Our partnership with Acquia positions Archibuzz as one of the companies capable of providing cutting-edge, tailor-made solutions to our clients. Companies that have embraced the Drupal + Acquia DXP paradigm have witnessed double-digit growth in various critical metrics in just a few months, including the number of visitors, sessions, session duration, social media traffic, open rates of personalized emails, and the number of orders received, among others.
Thanks to our partnership with Acquia, Archibuzz is the go-to reference in Italy for all companies aiming to leap forward in digital communication and marketing. Would you like to centralize and simplify your web presence management? Do you want to reduce operational costs with a unified and efficient CMS solution? Do you need a DAM platform to organize your digital resources? With our knowledge of Drupal and partnership with Acquia, we help you maximize your digital experience potential.
Contact us to discuss your needs, and we would be delighted to schedule a meeting with you to find the most suitable Acquia solution for your business.