Website development for the archive of the artist Giorgio Griffa
.
Artist characterized by soft colors and simple signs, Giorgio Griffa is able to give a material form to his personal poetry. Trained as a traditional painter, since 1968 his work has become abstract and minimalist, imprinting and characterizing his production with a delicate feeling.
The Giorgio Griffa Archive collects and documents over fifty years of his paintings and books as well as a substantial photographic documentation that testifies to his exhibition career and his production.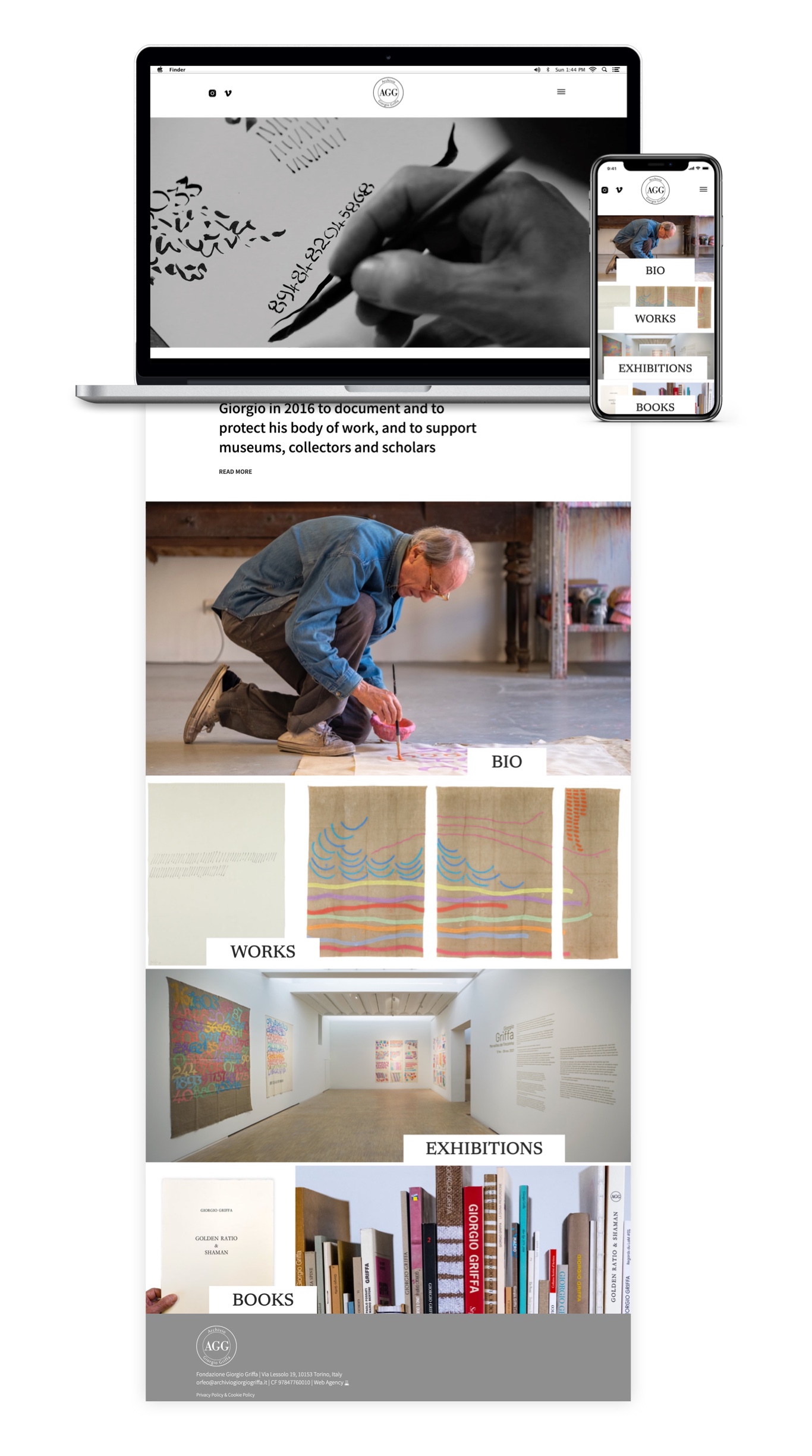 The website created by our UX /UI design team wants to stay in line with the artist's style and, through the use of white and spaces between the sections, tries not to overwhelm the contents but to organize them in order to enhance the works and bring out the uniqueness of Giorgio Griffa. 
Made entirely in English, the archive is accessible from all over the world.
Users are greeted on the platform by a full screen slideshow, capable of capturing their attention and presenting the artist and his style directly.
 
For the development of the website it was decided to use Drupal as CMS, which is the most widely used Open Source Content Management System in the world in the range of high traffic websites and portals. In particular, it was created with the latest version of the CMS, Drupal 9.
A pop-up menu has been developed thanks to the use of dedicated modules. It appears with an elegant animation when clicked on the appropriate icon and shows the sections that can be navigated on the site.
The contents, organized by categories, allow an intuitive and simple navigation, and immerse the user in the beauty of the collected works.

With great attention to the user experience and in line with the style of the artist Giorgio Griffa and the user interface of the platform, small animated graphic elements have been developed, such as the underlining of menu items.
Simple signs, chasing lines and pastel colors inhabit the archive and make all the pages of the site linked by a chromatic connection.
 
On the Works page it is interesting to analyze the section dedicated to the works created through a view of Drupal that takes the fields of the previously created content type "Works" and assembles them to create the composition of the single work.
With the implementation of specific CSS rules it is possible to obtain the particular arrangement of the elements and works.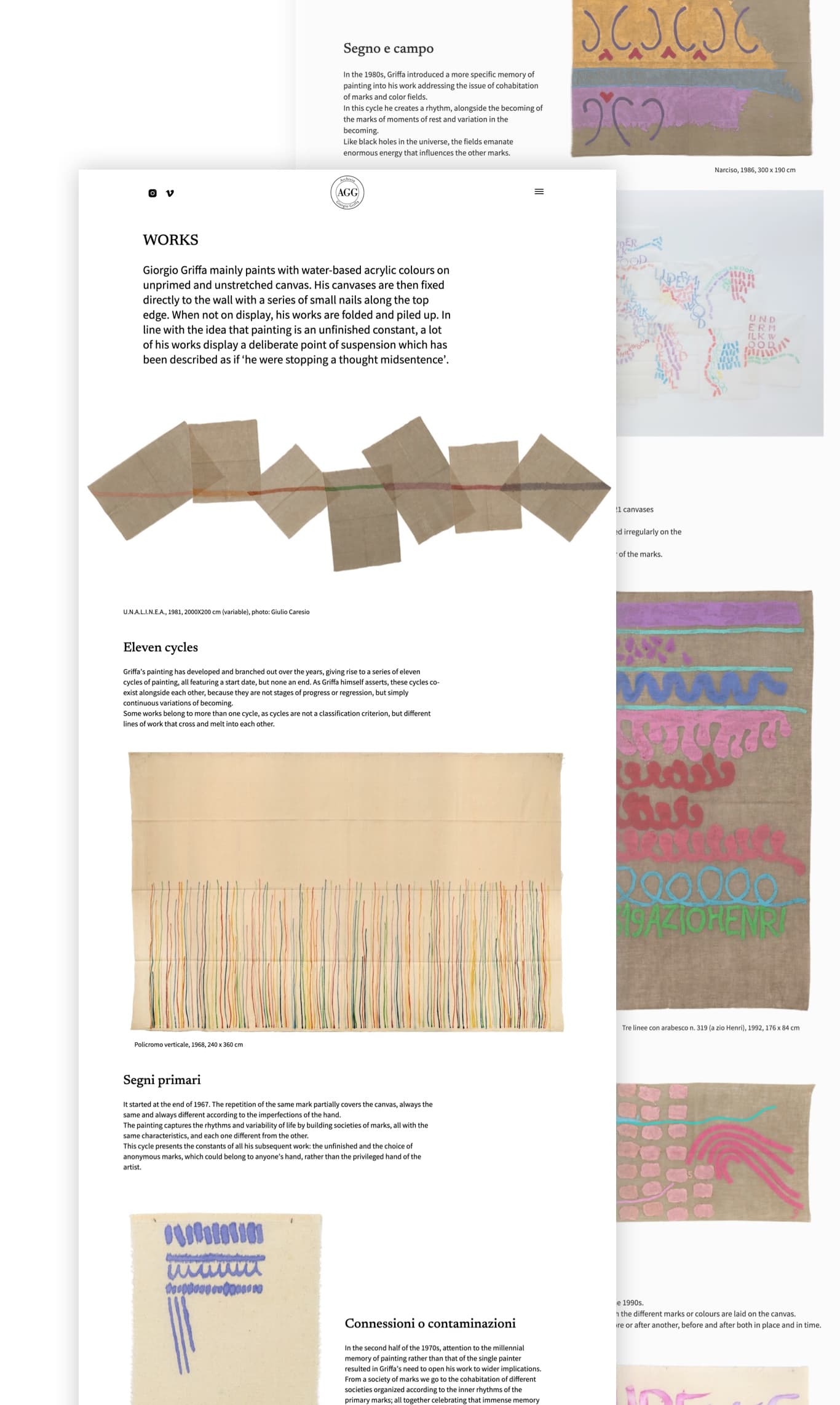 Giorgio Griffa Archive is like a digital museum and the attention to the smallest details wants to make the user's experience real, as if they were visiting it themselves.

Do you have an art project and you don't know who to trust? Contact us!