Web site development Form 42-195
.
"We want to offer concrete, sustainable and quickly practicable proposals to strengthen people's skills, so that they can face the future with more tools and self-awareness".
This is what Form 42-195 friends say about themselves, who have combined their skills to serve an innovative and ambitious project.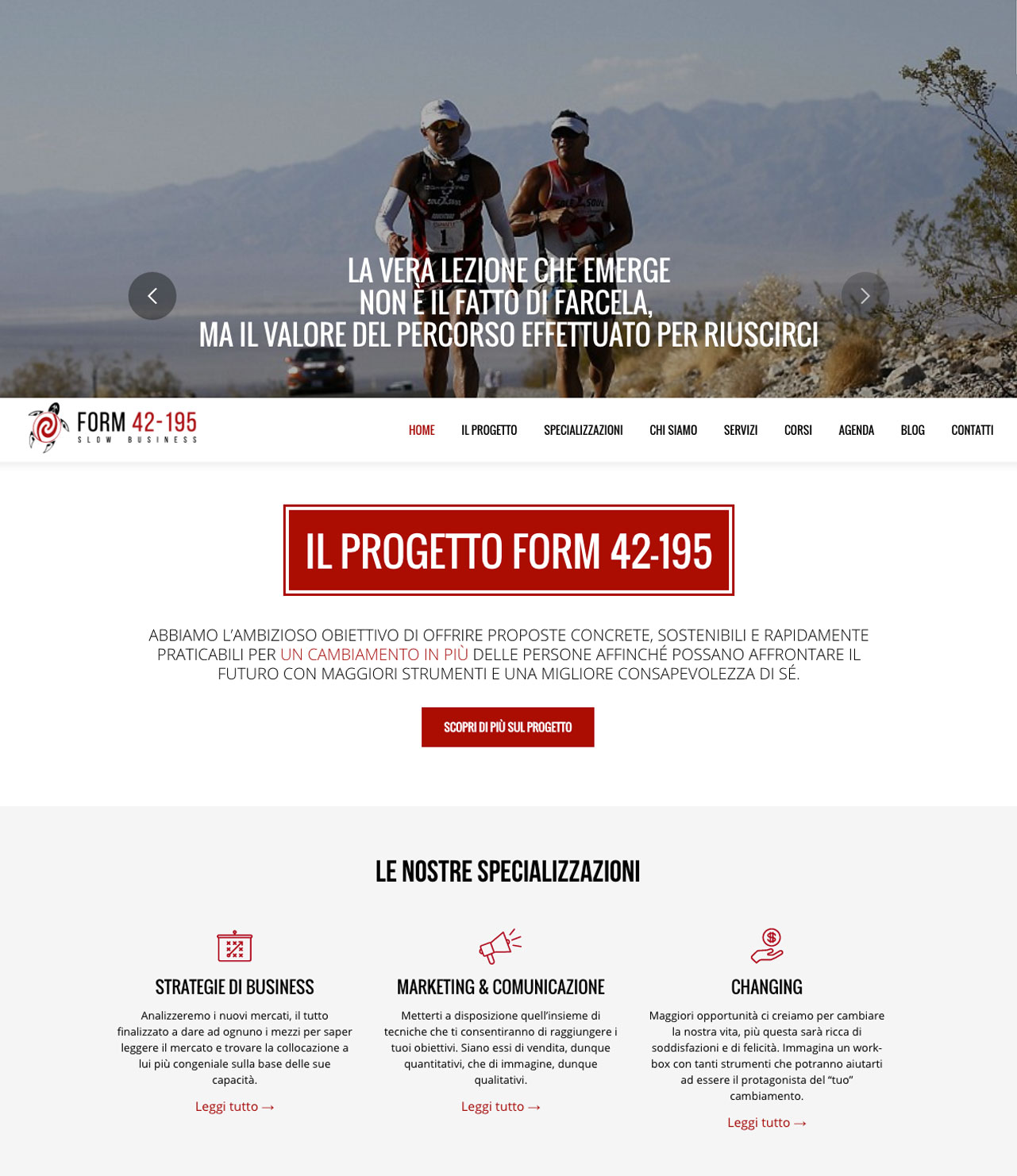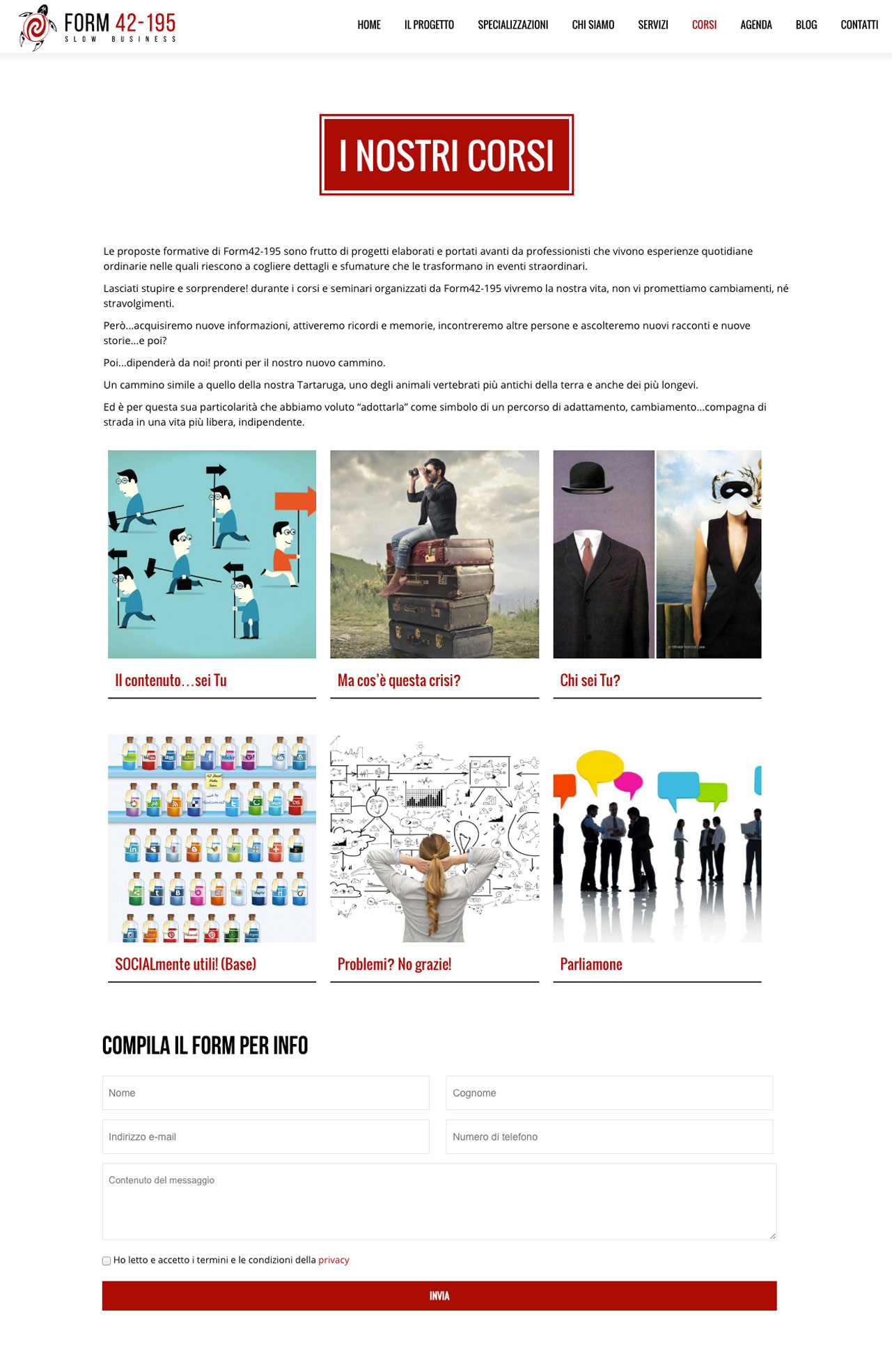 To achieve their goals, the team relied on Archibuzz to design and put online their new website in Drupal. Packed in news and easily updated by the managers, the site is presented as an effective tool to give visibility to their courses and consulting services, easily found on the web by those looking for this type of services.
It is also able to inform users on the issues at their care: marketing, communication, life coaching, business strategies and much more.
The main theme of the whole project: the marathon.
In fact, its distance of 42,195 km has inspired both the logo and all graphic communication of the site.