Web application development to consult the digital archive of the MNC
.
The National Museum of Cinema has relied on our Web Agency for his web application development that would allow the consultation and research of the vast catalog of audiovisual materials of SettembreMusica and MITO SettembreMusica, international music festivals that have been held for over 20 years in the cities of Turin and Milan.
The Museum, one of the most important in the world for its extraordinary collections, inside the Mole Antonelliana traces the history of cinema from its origins to the present day, in an evocative interactive itinerary capable of surprising at every glance.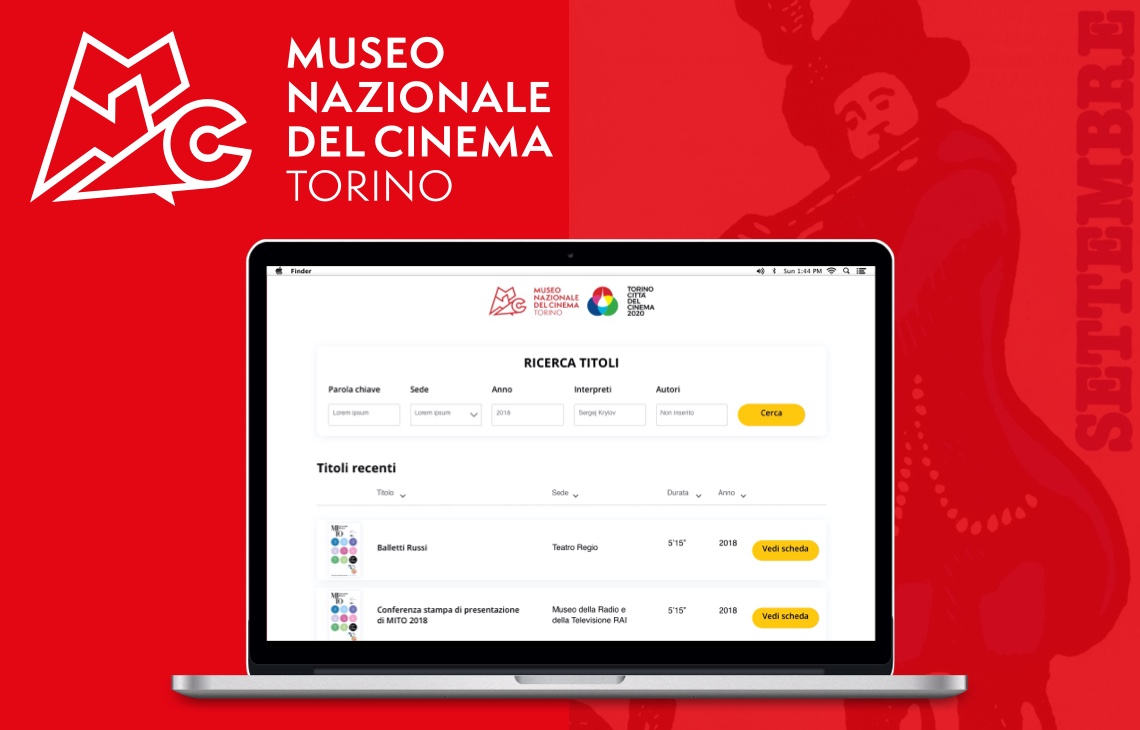 The archive is now available for consultation within the Mario Gromo Library, from a dedicated workstation, from which it is possible to search over 1 Terabyte of videos.
For the web application development was used the Drupal 8 CMS, one of the most widely used Open Source CMS in the world in the range of websites and portals with high traffic. The starting archive had been digitized, and the meta-information of each video divided into columns within an Excel file: title, location, year, duration, performers, authors, link to the video file.
Therefore an import procedure was developed to transfer this information within the web application, thus making each video searchable via a dedicated search form.
The web application development allowed access in on-demand streaming mode thanks to an HTML5 player part of the browser, made possible thanks to the integration of the system with an appropriate open-source framework. The search for the contents of the pages, on the other hand, is full-text and the form provides auto-completion features, allowing the user to customize the query using filters and result sorting criteria.

Elegant form fields and tables in black on a white background make searching easy and data readable and sorted. The only other color present is yellow, taken from the website of the National Museum of Cinema, an aesthetic touch that highlights buttons, keywords, and arrows, increasing the usability of the archive.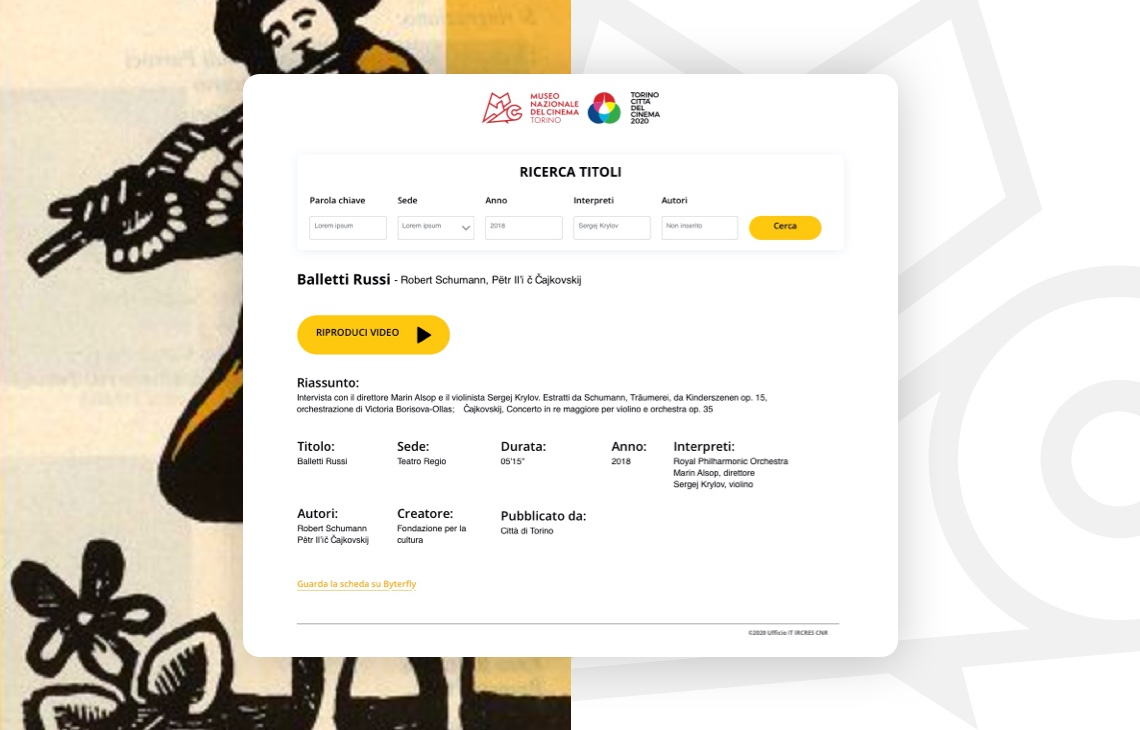 The system ensures the highest standards of safety and reliability.
Thanks to the automatic data import feature, the staff responsible for system management can independently manage the insertion of new content or the modification of existing ones with a WYSIWYG HTML editor integrated into the site's content editing pages.

Do you need a web application to catalog, update and make your data usable on the web or via a mobile app with a simple and intuitive user interface? Web application development is one of the services we're specialized in! Contact our Web Agency and tell us about your project, we will be able to advise you on the best solution!