Website development for WimTV Video Streaming platform
.
WimTV restarts with the development of its new website, to offer an increasingly broad and tailor-made service for the distribution and use of online videos.
The company, founded in 2011, allows users to create their own web TV quickly and intuitively: events, sports matches, shows, courses; WimTV is a simple and unique video streaming platform to manage and publish content, even in live streaming.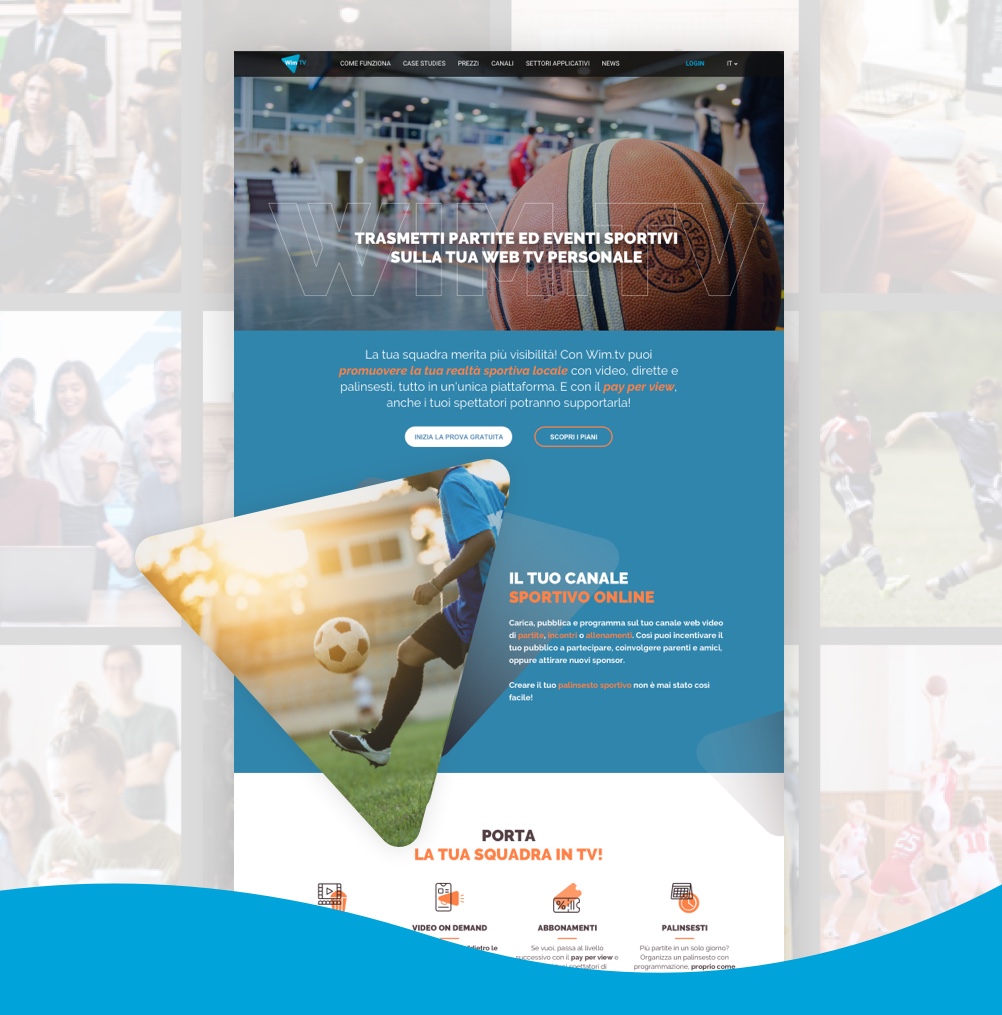 The company asked our UX / UI design and website development team to completely restyle the entire website in Wordpress, in order to have a user-friendly and impactful platform.
The navigation menu was created inline and allows users to reach all sections of the website; there is also a search and login section in the user area that leads to the dashboard of your web TV and to the language switch. The website, in fact, has been designed and translated into 5 languages: the system automatically recognizes the browser language and redirects the users to their home language.
Our website development team has included dynamic effects in the header, menu, and within the pages and contents. The offers table, immediately visible on the homepage, is also dynamic: through the appropriate switcher (button) it shows all types of prices for annual and monthly subscriptions, so as to have them all in a single place and facilitate navigation to the users, and help them compare and choose the plan that best suits them. On the homepage you will also find the channels available on WimTV and the videos highlighted by the web TVs that use the platform. Within the video page, these are divided by categories.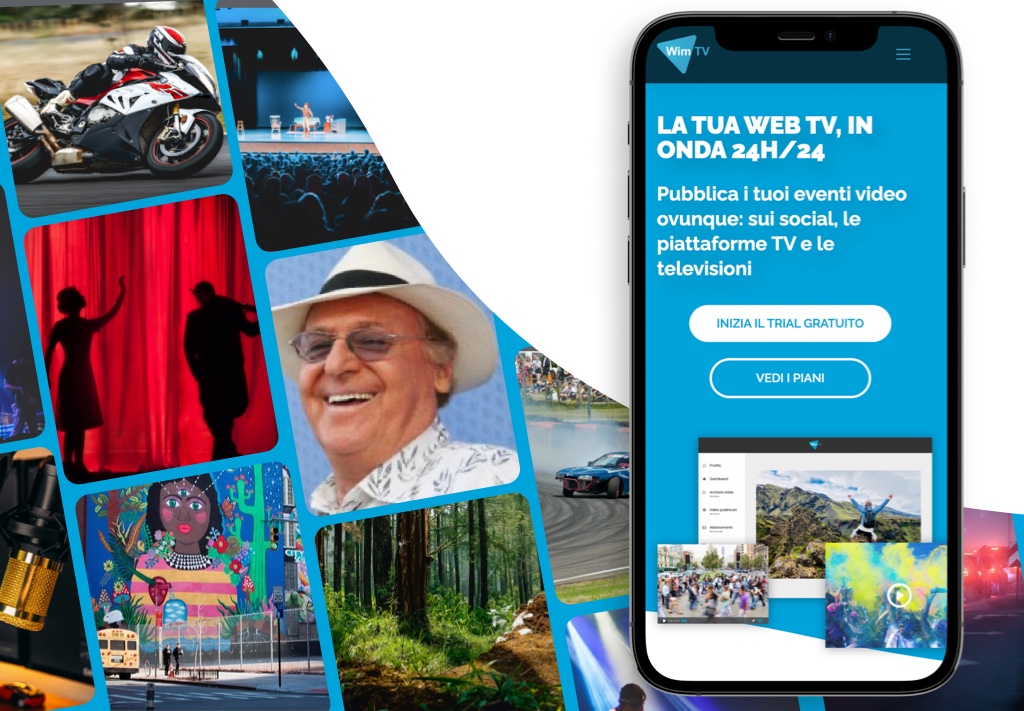 Another interesting feature, created during the development of the website, is that of the FAQ (frequently asked questions), which is divided by type and category. An "accordion" system shows and hides the answers of the single questions, in order not to have a page that is too long and full of text and therefore not very usable.
In addition to the development of the website, our team has taken care of optimizing each page from a SEO perspective to favor the positioning of the site according to the target market. 
Do you have a project that requires the development of a website or are you interested in one of our services? Get in touch with us!