Site development in Drupal 8: Weingrill, components for the paper industry
.
Weingrill, a company specialized in the production of paper components and mechanical jacks, leader in its field for over 60 years, has relied on our web agency for the development of its site in Drupal 8, the most suitable CMS to support the new structure and to tell the best story of the company and its products. Over the years, the range of components offered by Weingrill has diversified, while maintaining its focus on the paper industry. For this reason, the new site has been designed to be intuitive and user friendly, so as to guide the user between the different product categories and ensure a pleasant browsing experience.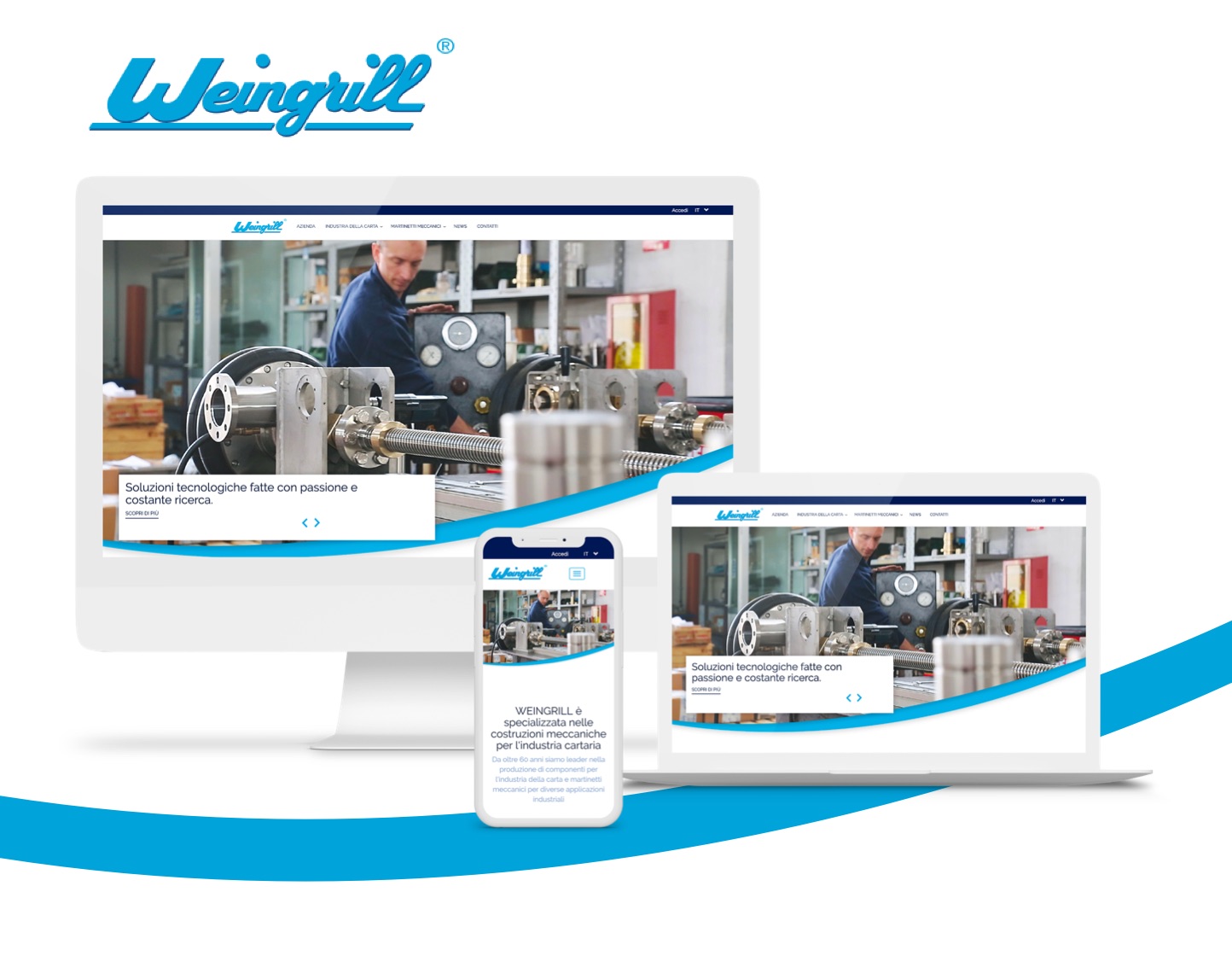 For the realization of the pages, in Italian and in English, the CMS Drupal 8 and the framework Bootstrap have been used. In the header, a megamenu has the function of highlighting all types of mechanical components made by the company, divided by categories and subcategories.
To help the user to easily locate the product sought within the site, was reproduced on the home page a machine for paper production, divided into three operational sections: flat table, press section, dry section.
By clicking on each of these three parts of the image, the user gets easily and intuitively to the relative page of the single section. Here you have inserted small "tooltip" icons, which once clicked show the product and the link to the page of the same.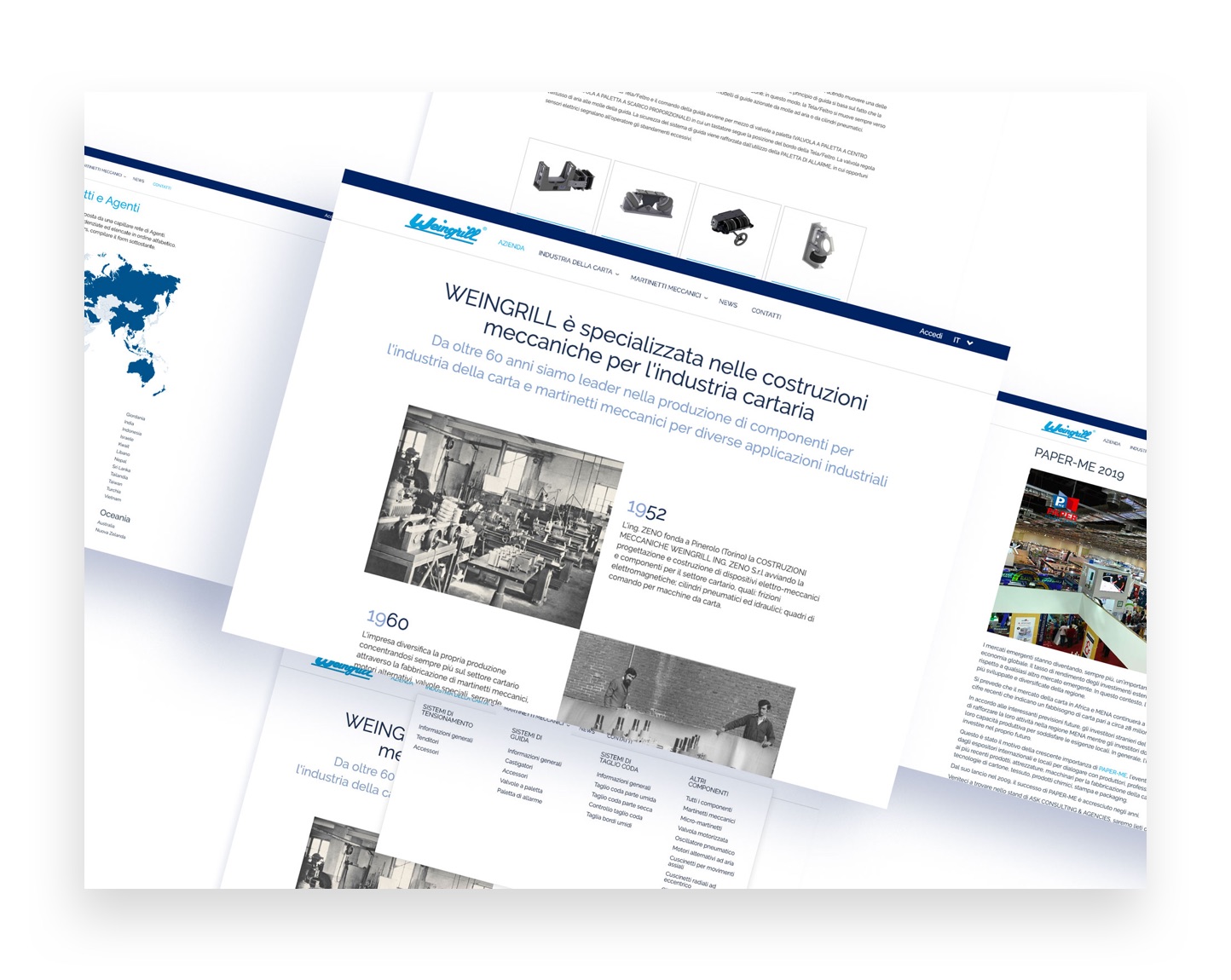 Within the page of each product, we have included the possibility to upload multiple descriptive fields, including Benefits, Videos and Downloads of the PDF catalogue. The related products on the bottom are designed to allow the user to navigate between the mechanical components of his interest without having to return to the page of the single category. Finally, the images of the products have been configured in Colorbox slideshow mode: clicking on them, will open overlay a slideshow with all the images and captions of the single component.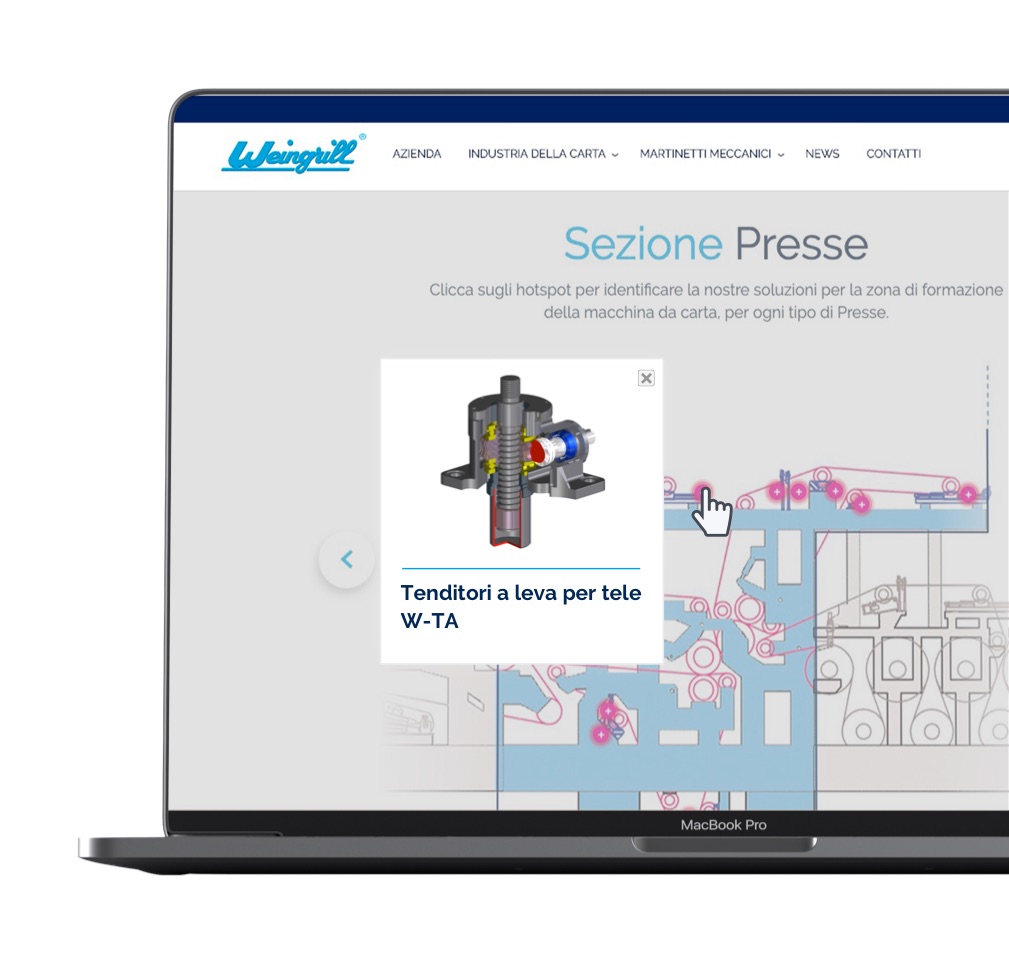 The site has been optimized to be mobile responsive, thus ensuring optimal navigation even from smartphones. In addition, it has been configured to increase the loading speed of pages, by caching the site and minimizing js and css of the various elements that form the page.
 
If you are looking for a web agency to develop Drupal websites to realize your project, please contact us for more information.