Renzo Arbore Channel, the new mobile video streaming app
.
We are very proud to present our latest project: the development of a new mobile video streaming App in partnership with WimTV. It was designed to be enjoyed by all people who love music, cinema and art in all its forms. In particular, from the fans of a beloved Italian artist: we are talking about Renzo Arbore.
The new mobile app, Renzo Arbore Channel, is entirely dedicated to him. Songwriter, composer, actor, director, screenwriter and much more: Arbore is a fundamental part of the history of music and television in our country.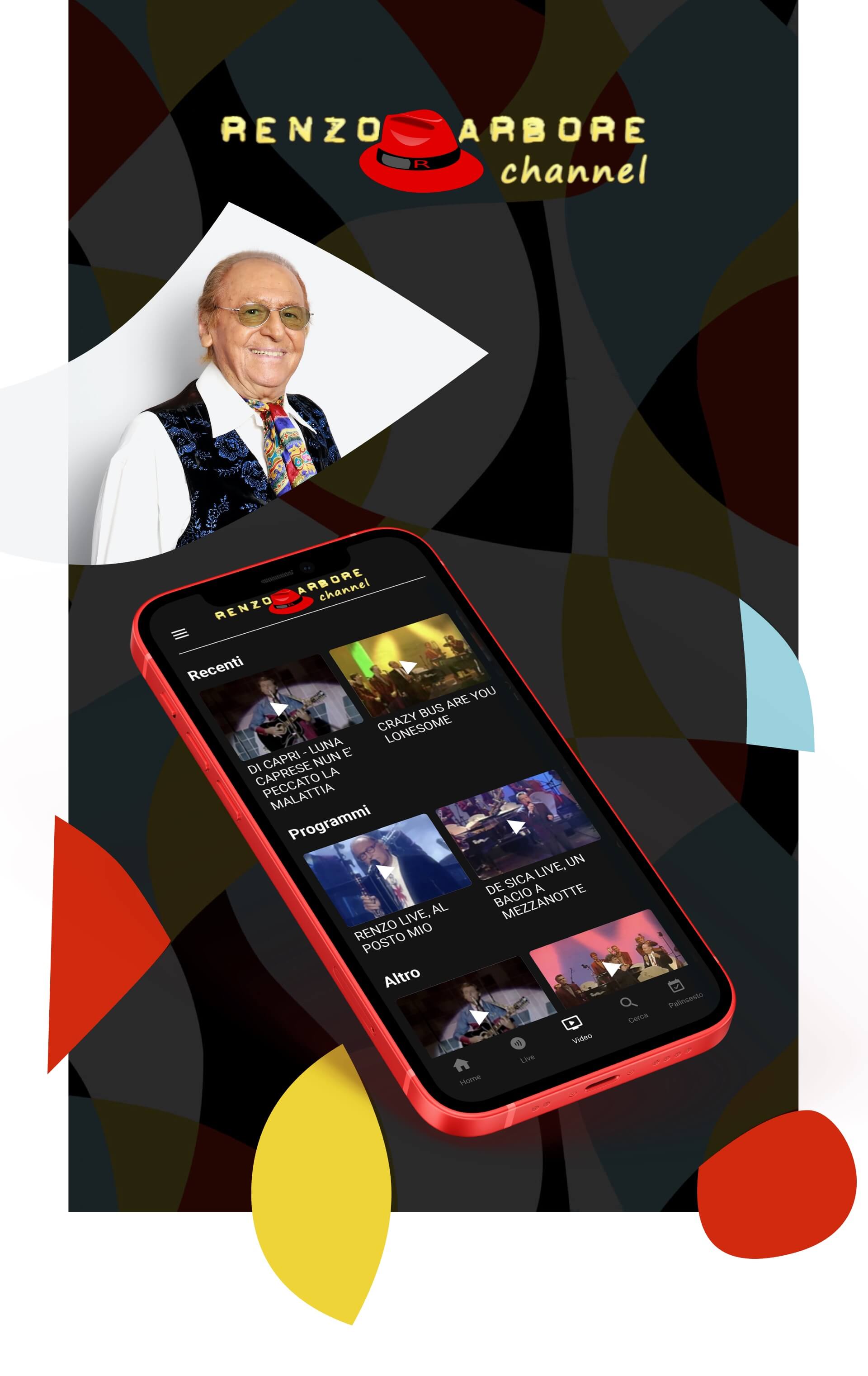 It would be enough to recall the television Program "Quelli della notte" with Nino Frassica and Marisa Laurito, to name a few. Or projects such as "L'Orchestra  Italiana" and radio broadcasts that have impacted a lot in pop culture, such as "Bandiera Gialla" together with Gianni Boncompagni. An artist of great sensitivity, for years Arbore has been involved in supporting the Lega Filo d'Oro Association, which protects deafblind people.
This is the reason for the development of this mobile app. Renzo Arbore Channel allows you to always carry with you, on all devices, videos and live events of one of our most loved and followed artists.
In 2014 Renzo Arbore Channel Live Show was already born. The program was directed by himself, together with the journalists Ernesto Assante and Gino Castaldo and curated by Ugo Porcelli, directed by Denis Gianniberti. This app is its upgrade. It offers daily, in live streaming and on demand, music videos, interviews and broadcasts in which Renzo Arbore has taken part throughout his life.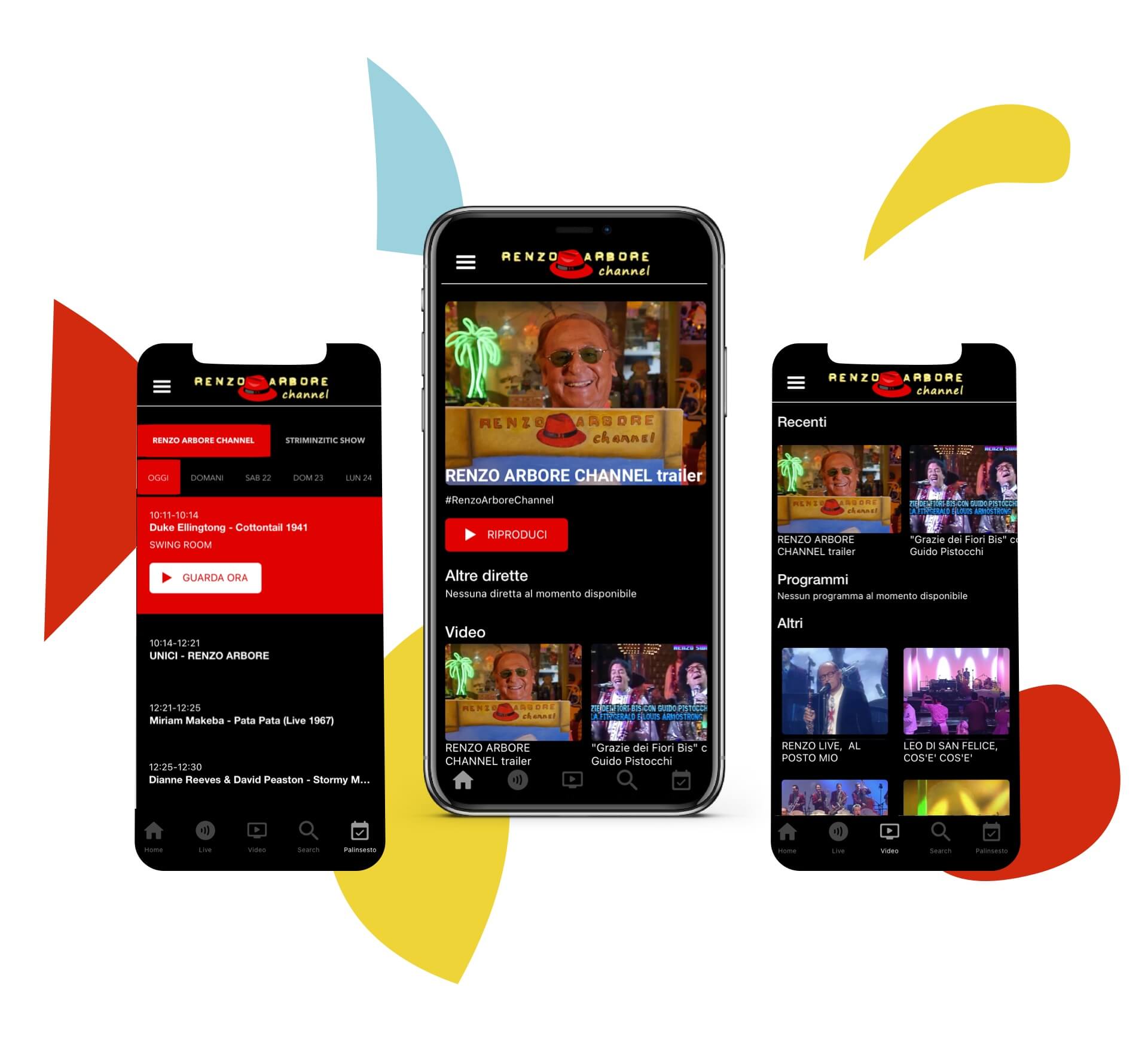 You can find videos of different types, from the present and from the past. The mobile app provides, in addition to the contents already mentioned, also unpublished television and film clips. It is possible to retrace the entire history of his multifaceted career.
The video app, powered by Archibuzz in collaboration with WimTV, was developed with React Native. The sections into which it is divided are four. Videos on demand, sorted starting with the most recent. Live events, which contains a list of live channels present (and broadcast at the time of the search) on the customer's WimTV account. Channel schedules and Search. The latter is a search page from which the user can find the video he is looking for by entering one or more keywords.
The app allows you to enjoy the artist's videos and live shows without any type of registration, in completely free mode. The app can be downloaded on Google Play and the App Store and can be used on all mobile devices, even on tablets.
And managing the app contents is really simple, just create an account on the WimTV video platform, upload all the videos that can be used on demand and, if necessary, organize them into schedules. It is possible to create a real program at specific times of the day (which you can choose to intersperse with advertising videos). Or, you can do live broadcasts that all your followers can watch via the web or via the mobile app.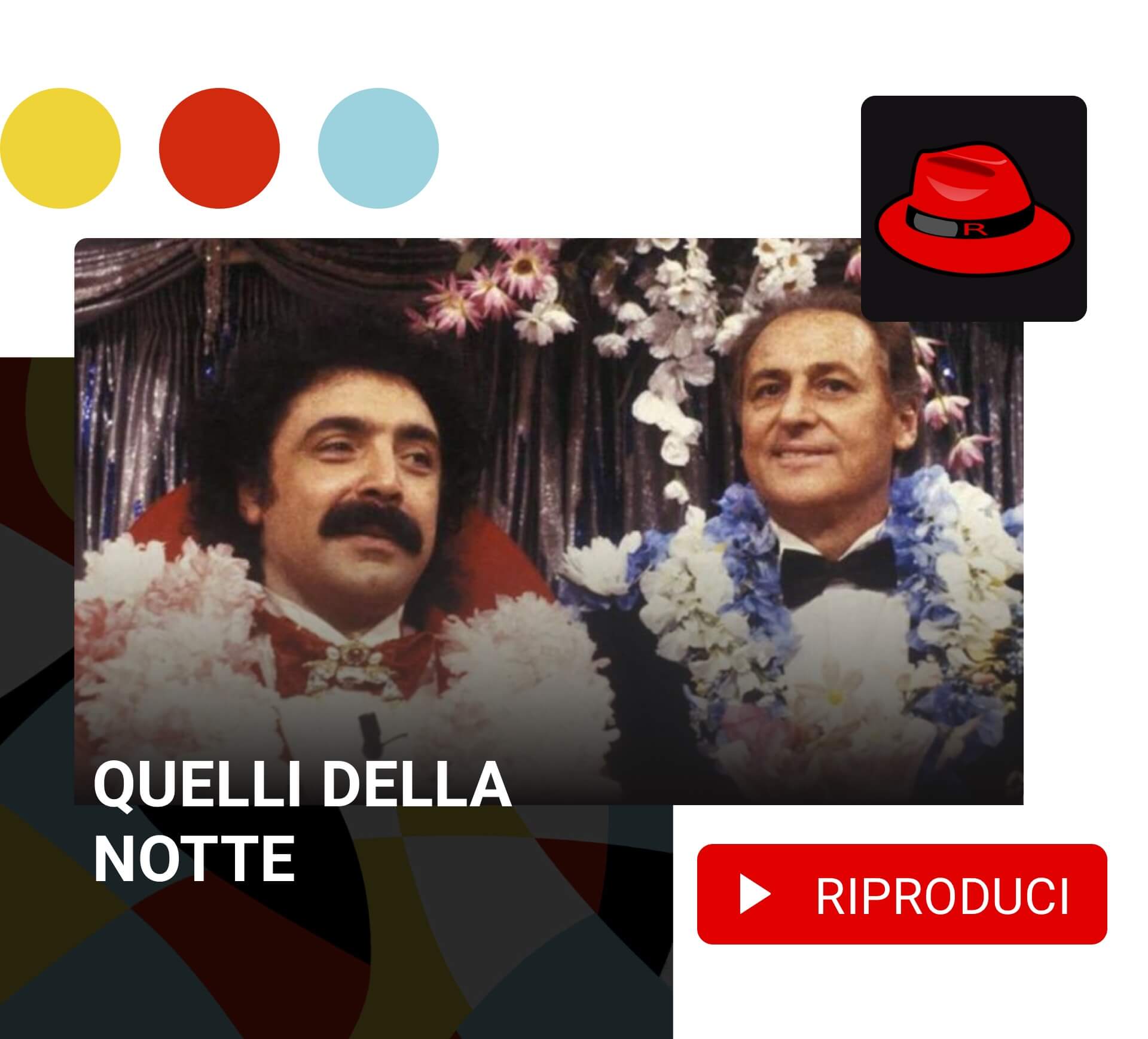 Are you a musician, a songwriter, have a band or produce videos, and are you interested in developing a mobile app? Do you want to communicate directly with all your followers, do live broadcasts and have all your videos in one place available for those who follow you, without advertising? You are in the right place!
Contact us and start engaging your fans like you've never done before.
And with the "Business" app you can sell your videos as a subscription. Start monetizing your talent with the video app powered by Archibuzz and WimTV!
 
Try now the new Renzo Arbore App: