Rebranding and development of the new website for Resclusive Hairdressers
.
In recent months we have been dealing with the rebranding and development of the website for Resclusive Hairdressers, an activity that makes hairstyling and hair care an art, aiming to enhance the image of every woman starting from its characteristics and enhancing them to the best.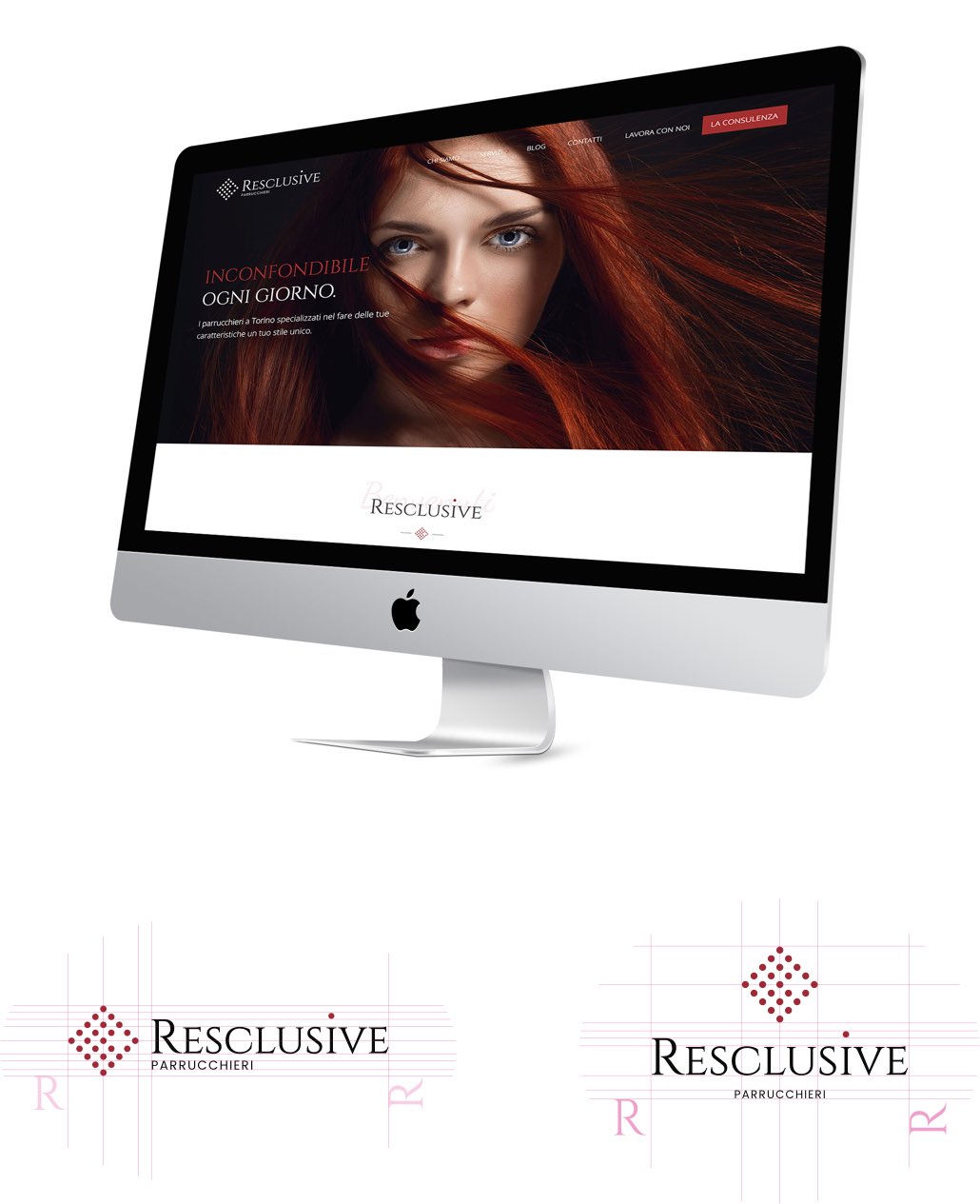 The owners of the company turned to us with the need for an overall rebranding of their image. Starting from the name and the claim, we have created a new logo that brings out the concept of exclusivity that distinguishes the brand and is the cornerstone of the value proposal of the salon. The solution chosen in agreement with the customer offers a font with an elegant line, combined with a minimalist logo, which contributes to make the idea of uniqueness in a graphic way, one of the core values promoted by the company.
The development of the website starts right from the logo, with its colors and style. The graphic choices are aimed at underlining the concept of exclusivity, while the written contents, the meta information and the structure have been designed to facilitate a good positioning of the site on search engines, so as to improve the findability of some particular services that the salon offers.

Given the particular importance of social media in promoting the professionalism of the firm, we have dedicated a space on the homepage to an Instagram carousel through which you can see the latest photos posted on the social network so you can see the new stylistic proposals.
The CMS WordPress was used for the development of the website, thanks to which a beautiful and elegant but at the same time easy-to-use website was created thanks to the Layout Builder.
 
The services pages have been structured in such a way as to be visually attractive showing information, including price lists, clearly through color accents and small style details. Dynamic animations of elements were also used to make the site more modern and in line with the latest web design languages.

The colors and contents created for the site were the starting point for the new interior design of the salon and for the packaging of branded beauty products Resclusive: an integrated graphics system that made the project coherent and recognizable.