New website development for Trustcom Financial
.
One of the last projects we worked on was the development of the website for Trustcom Financial, a company operating in the financial sector providing services such as the activation of electronic accounts and the possibility of obtaining free debit cards combined with the account, offering numerous alternatives for both retail and business customers.
The company has been successfully operating for years in many countries, including Italy, France, Switzerland, Spain and Lithuania, and is certainly one of the most competitive options for those interested in opening an easy-to-manage online bank account.

Because it is active internationally, Trustcom Financial needed a team specialized in the development of websites for the creation of a multilingual site, structured to be able to properly support targeted marketing campaigns based on the products it offers.
To meet the needs of the customer we have then integrated a multilingual system for each content of the site, customizable through layout builder. At the moment the site is optimized in 4 different languages, but thanks to the system we have implemented it will be easier and more intuitive for the customer to load new ones in the future.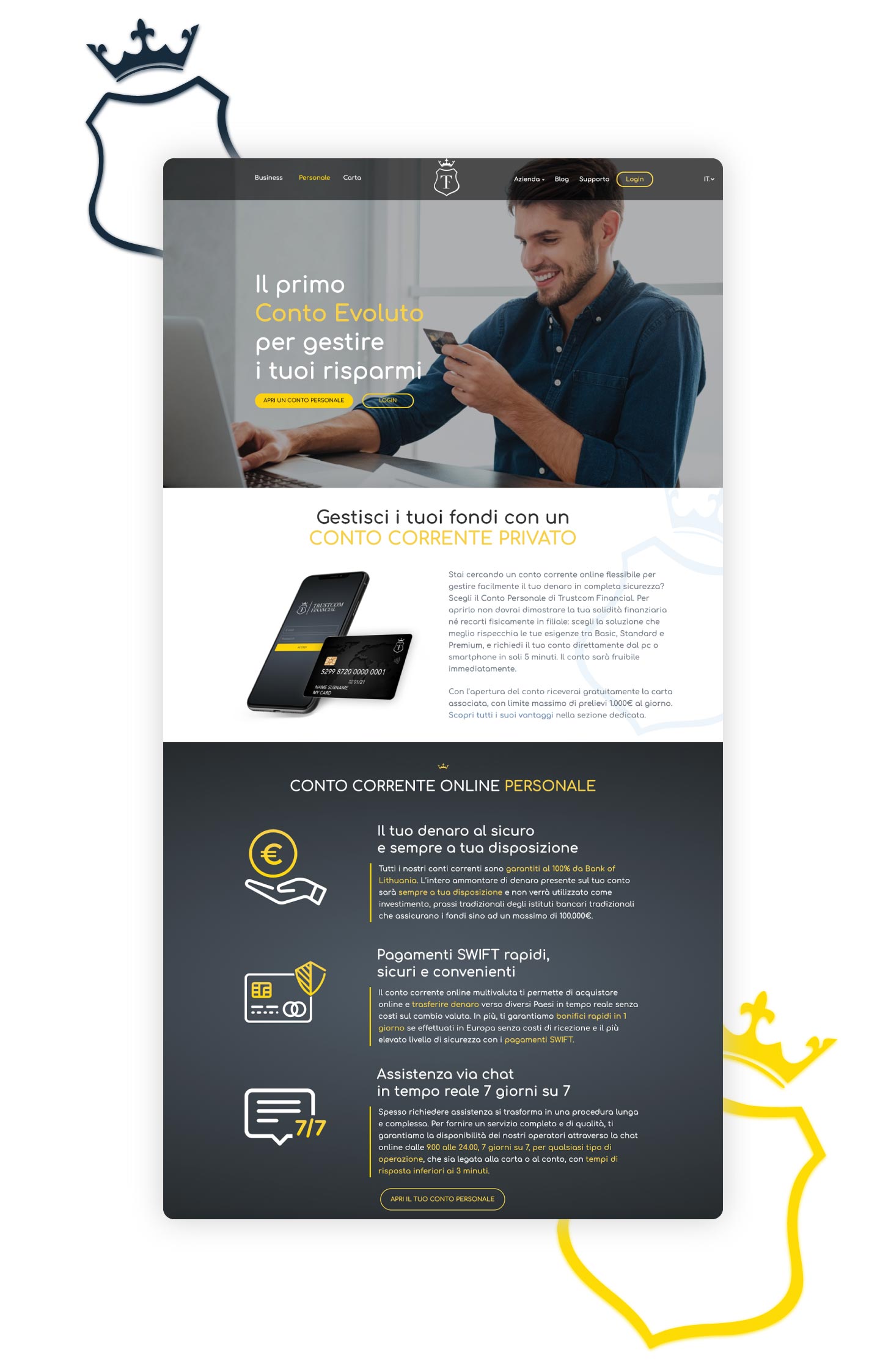 For each language, it is also possible to have different views and layouts, necessary to diversify the various targeted campaigns according to the country of reference, with a view to supporting marketing strategies.

As for the web design, since there are many graphs and tables on the site with numerical values, we decided to make it more dynamic, inserting graphic and animated effects, Background videos, images with Parallax effect and custom icons dedicated to the various areas and content on the pages. The goal? Adopt a more modern approach and in line with the language of visual communication currently in vogue on the web.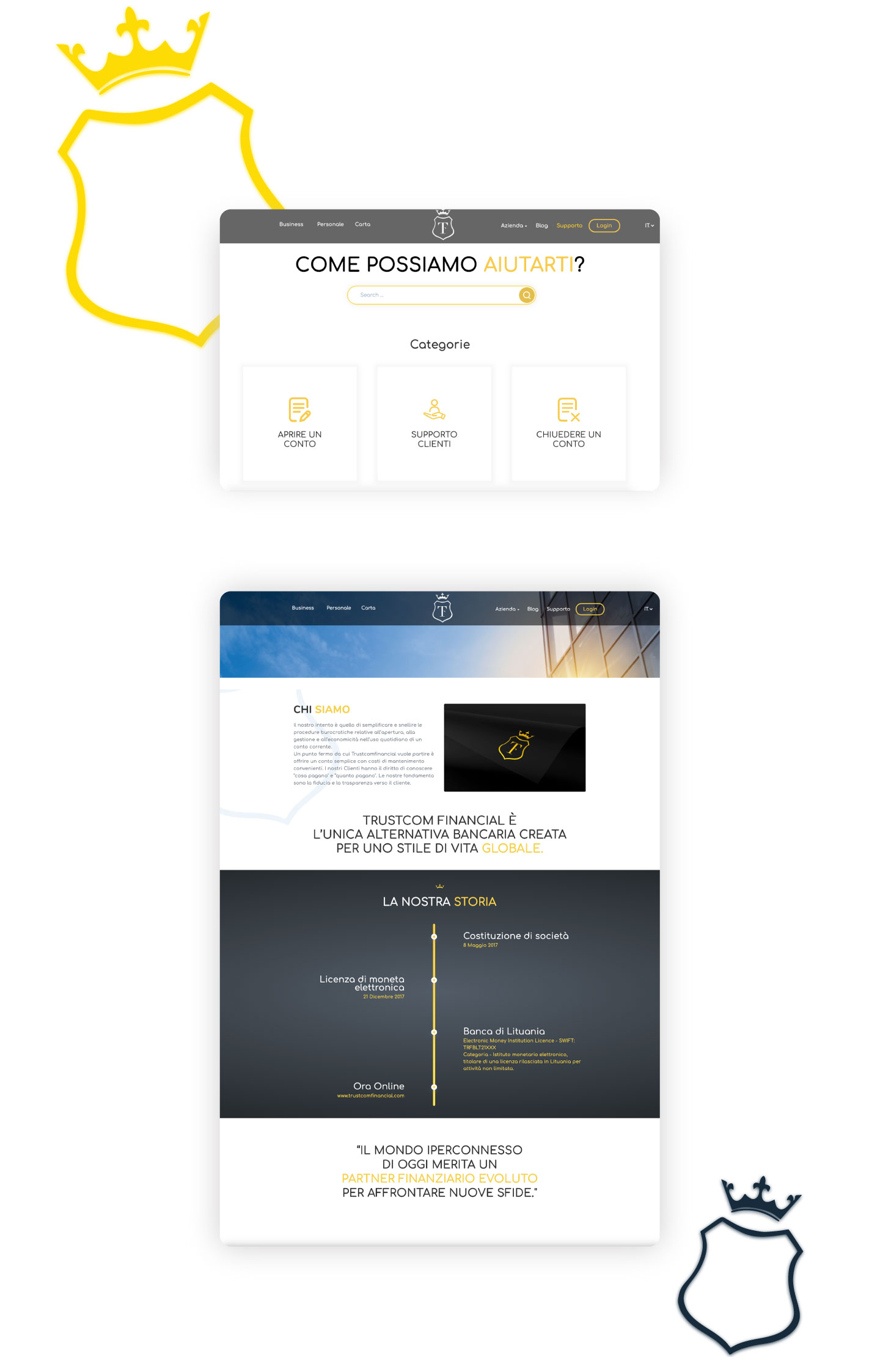 Finally, to simplify the search and anticipate any questions from users, we have created a support area formed by FAQ (Frequently Asked Questions), categorized for different topics of interest, also in this case optimized for each language on the site.
Need to build a website for your business?
Contact us for a consultation and take a look at the projects in our Portfolio to see all of our work!