New graphic interface for Volhotel
.
VolHotel is the portal that allows you to independently create tourist packages with the best flight + hotel offers, in combination with transfers and activities, or to book individual personalized services according to customer needs. The graphical interface of the site has been revised by our team, in order to effectively communicate the values and strengths of the service, improve the user experience and the conversion rate of visitors into customers.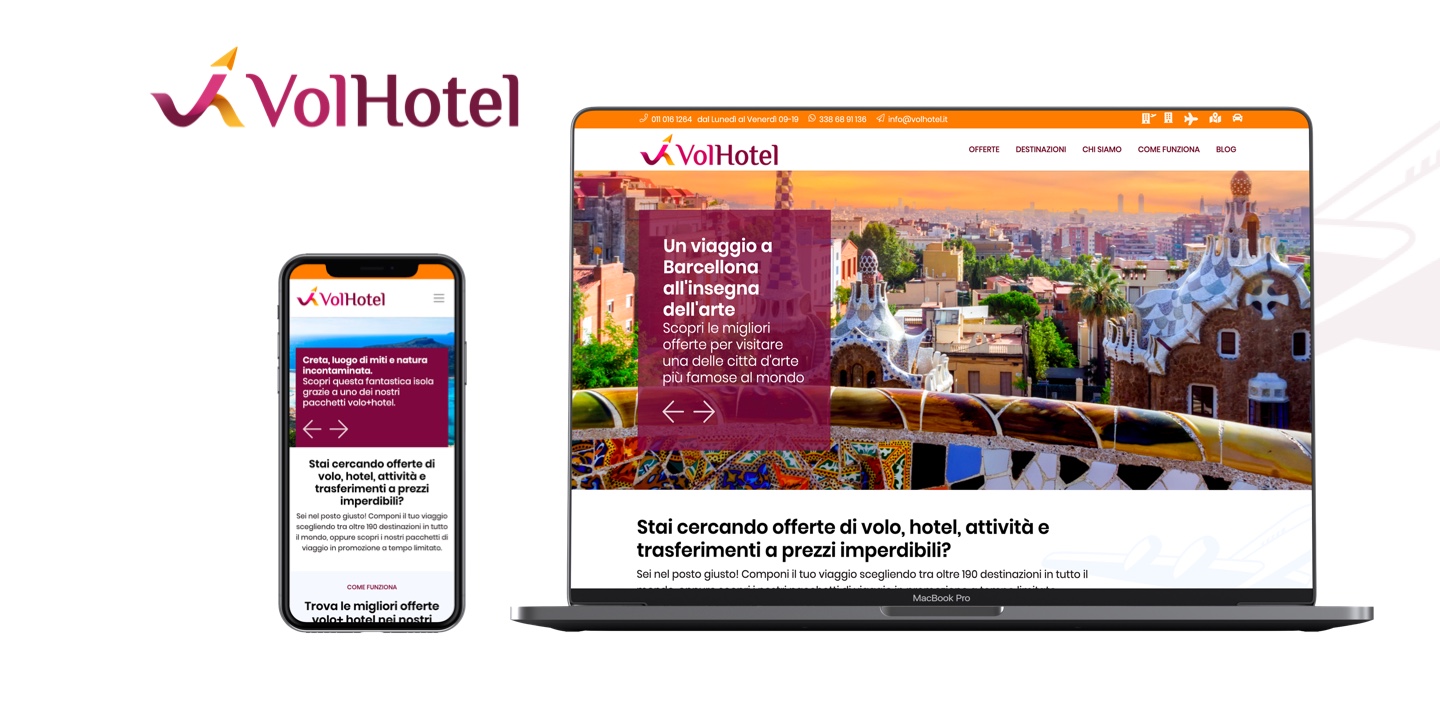 The need was to create a simple and immediate graphic interface, which would immediately present the information necessary to explain the added value of this service. In fact, VolHotel not only allows you to book, in a few clicks, a weekend away or a holiday with the best available price, but also provides assistance to the user, guiding him in his choice. However, the offers proposed have a limited validity: the inclusion of numerous call to action allows users to immediately understand this element as well. Meeting the needs of customers and helping them customize their holidays is what distinguishes VolHotel from other portals dedicated to online travel booking. If organizing holidays on the web is very simple, it is not always easy to understand how to structure a stay according to your needs: and this is where the professionals of VolHotel come into play with their services.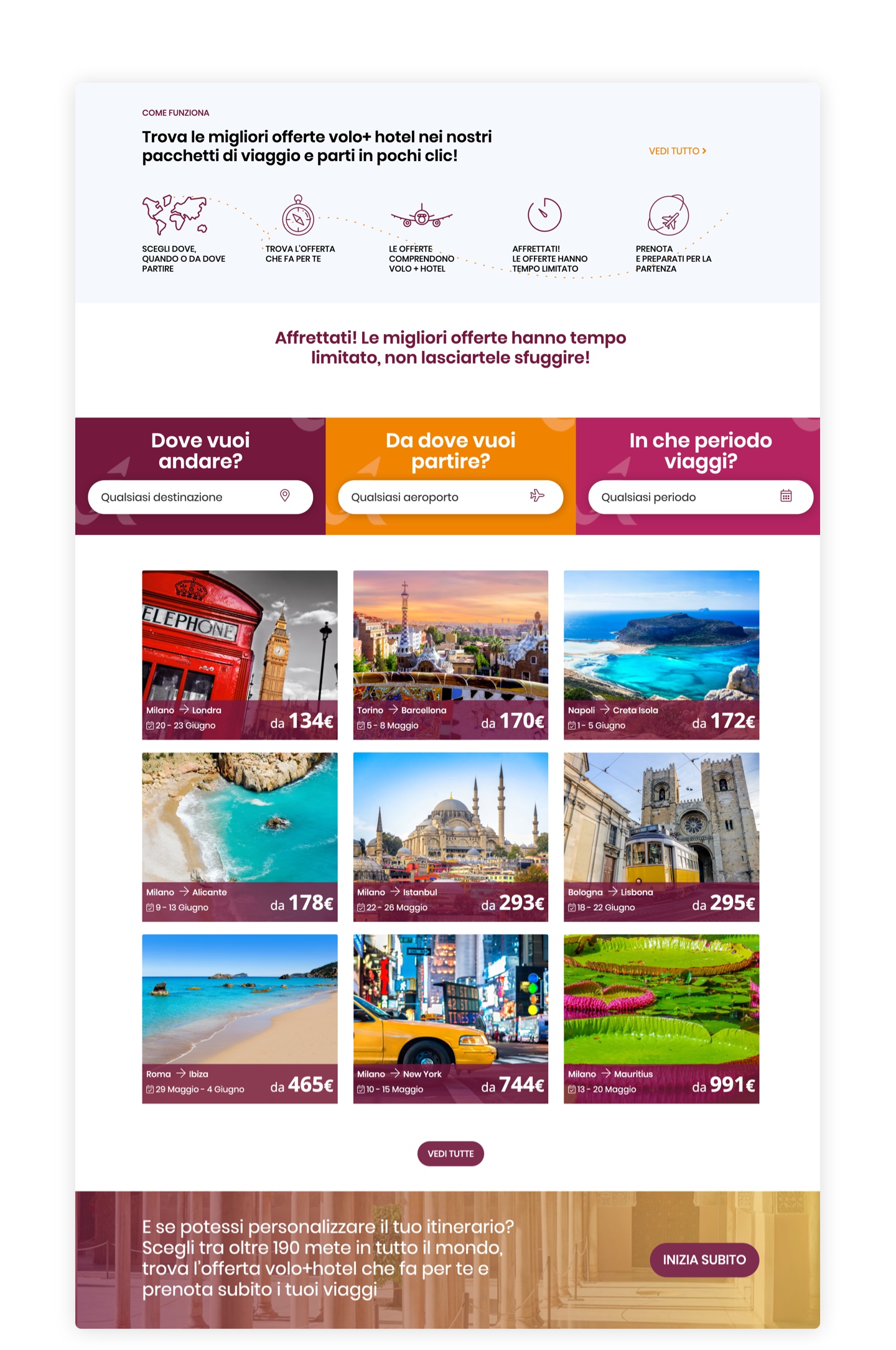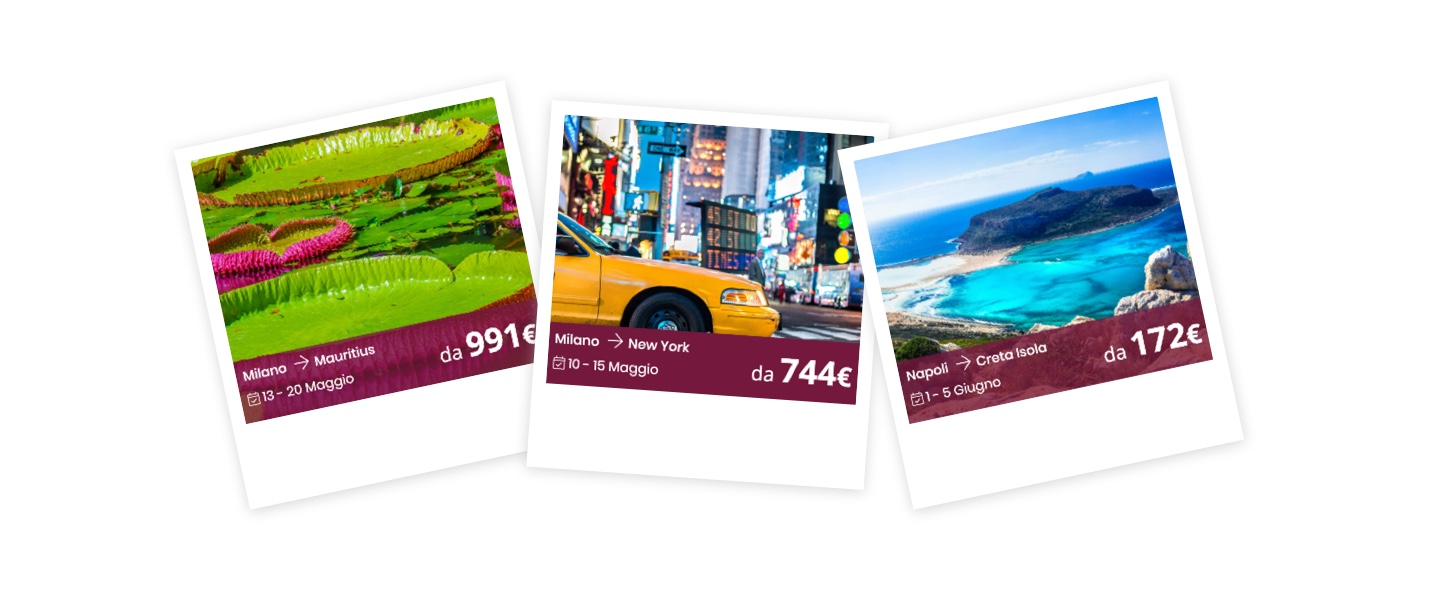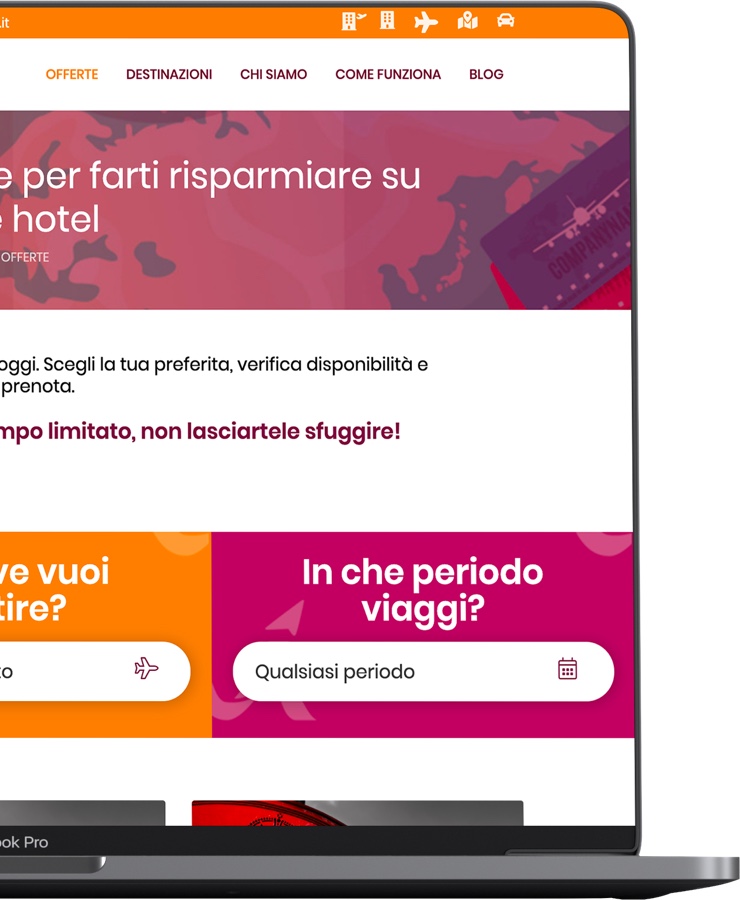 Given the great variety of proposals, a page was created entirely dedicated to the travel offers selected by VolHotel, which previously were only in the home. The presence of an infinite scrolling facilitates the loading of the page itself and makes interaction easier. The operation of the search filters has been improved, to allow users to find offers by destination, period and airport of departure. In terms of content, a section dedicated to the different destinations proposed by VolHotel has been added, where related travel packages are also shown. To improve the site's positioning and give it greater visibility, a blog section has been created, periodically updated with SEO-optimized content.
The VolHotel website is designed to reflect the needs of users who want to book a trip easily, without giving up personalized assistance. If you also want to improve the usability and graphic interface of your website and its positioning on search engines, contact us for more information.