Lovever: eCommerce development with WooCommerce
.
The one-of-a-kind Lovever is the first concept store entirely dedicated to love. It is specialised in love therapy products and offers an accurate selection of many products made by the best brands on an international level such as lingery, cosmetics, erotica, love toys, food, books, accessories and many others. The company has two sales channels: a physical shop based in the centre of Turin, and the brand new e-commerce website.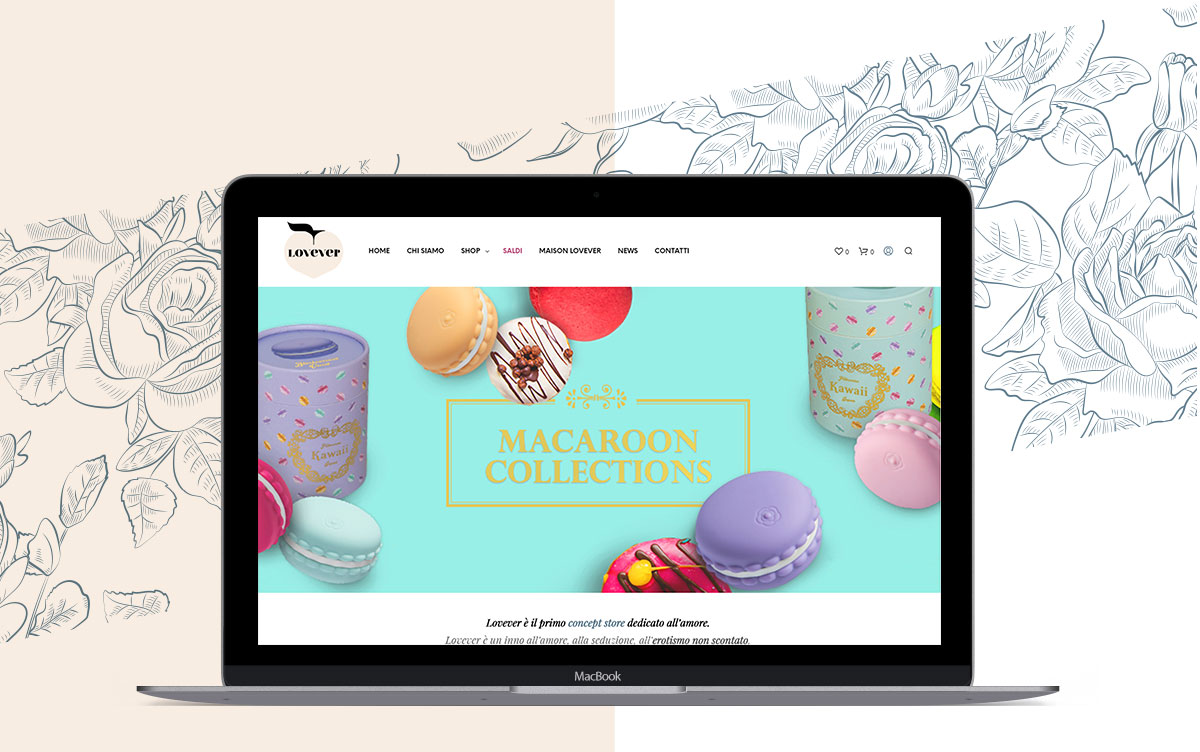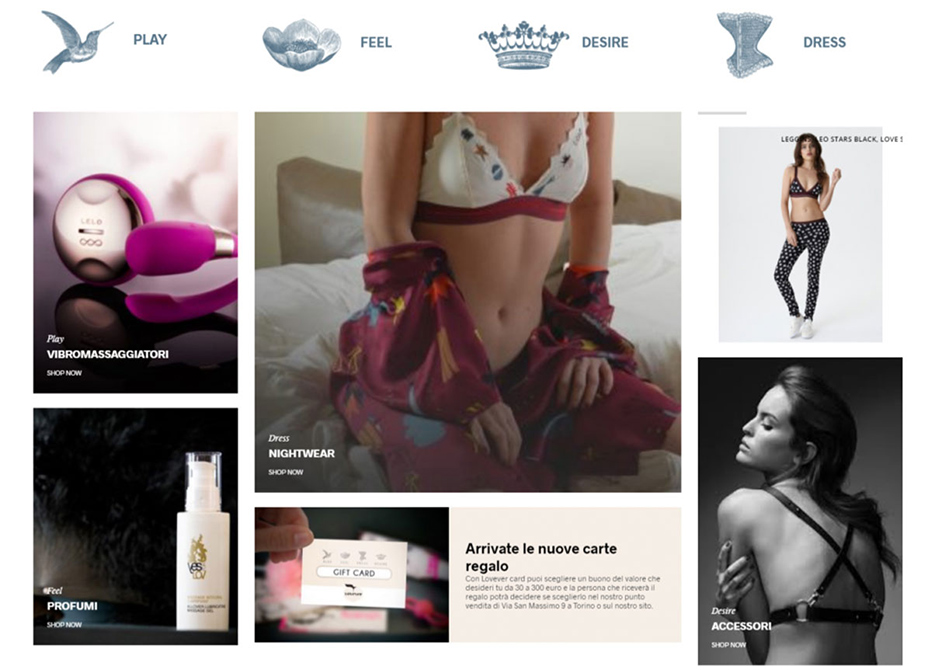 The products selection proposed by the store is unique and exclusive at the same time. In fact, their major features are the charming appearance, the innovative design and the high level quality. Each of these characteristics are reflected also by the care of the store and in all the others aspects of the brand communication.
The web site developed by our team of web marketing and web development plays a key role in Lovever's digital strategy. The website is a place where the company can communicate its identity, inform on the upcoming activities and sell products part of its vast catalog, divided in the followin areas: Play, Feel, Dress and Desire.
The eCommerce website, developed on top of the Wordpress CMS, uses the WooCommerce strength for managing and organizing the products offered by the store. In order to give visibility to the great amount of categories it has been necessary to use a mega-menu for an easy access. For the same reason a facets-based filter system on the "Shop" page enables users to refine their searches and quickly find the products they are looking for.
Talking about the payment aspect, an integration has been introduced in order to make possible paying through Banca Sella, then a counter has been created for informing the user of the minimum spending for enjoying the free delivery during the purchase.