Laboratorio Valsusa: website development in Drupal
.
"Enhancing the enterprises and the territory of the Susa Valley starting from its artistic, natural, artisanal and food and wine excellence". This is the focus of Laboratorio Valsusa, for which we have designed and developed the new website in Drupal 8.
It is an ambitious project that offers a constantly updated showcase and concrete help to local companies, through the creation of original content that can best enhance them such as videos, photos, interviews and stories about typical products and the main attractions of the valley.
In order to promote a good user experience, we have structured a clear and easily navigable website. One of the key points was in fact to allow users to find companies or products of interest in an easy way; so we decided to use modules like Search API able to create a solid indexing of the vast amount of content inserted within the site.

Having so many places and stories to tell, the need to locate them and, materially, position them on the map, assigning each type of content a different colored pin to distinguish it, immediately seemed fundamental, giving the end user the possibility to show and/or hide the different pins to your liking.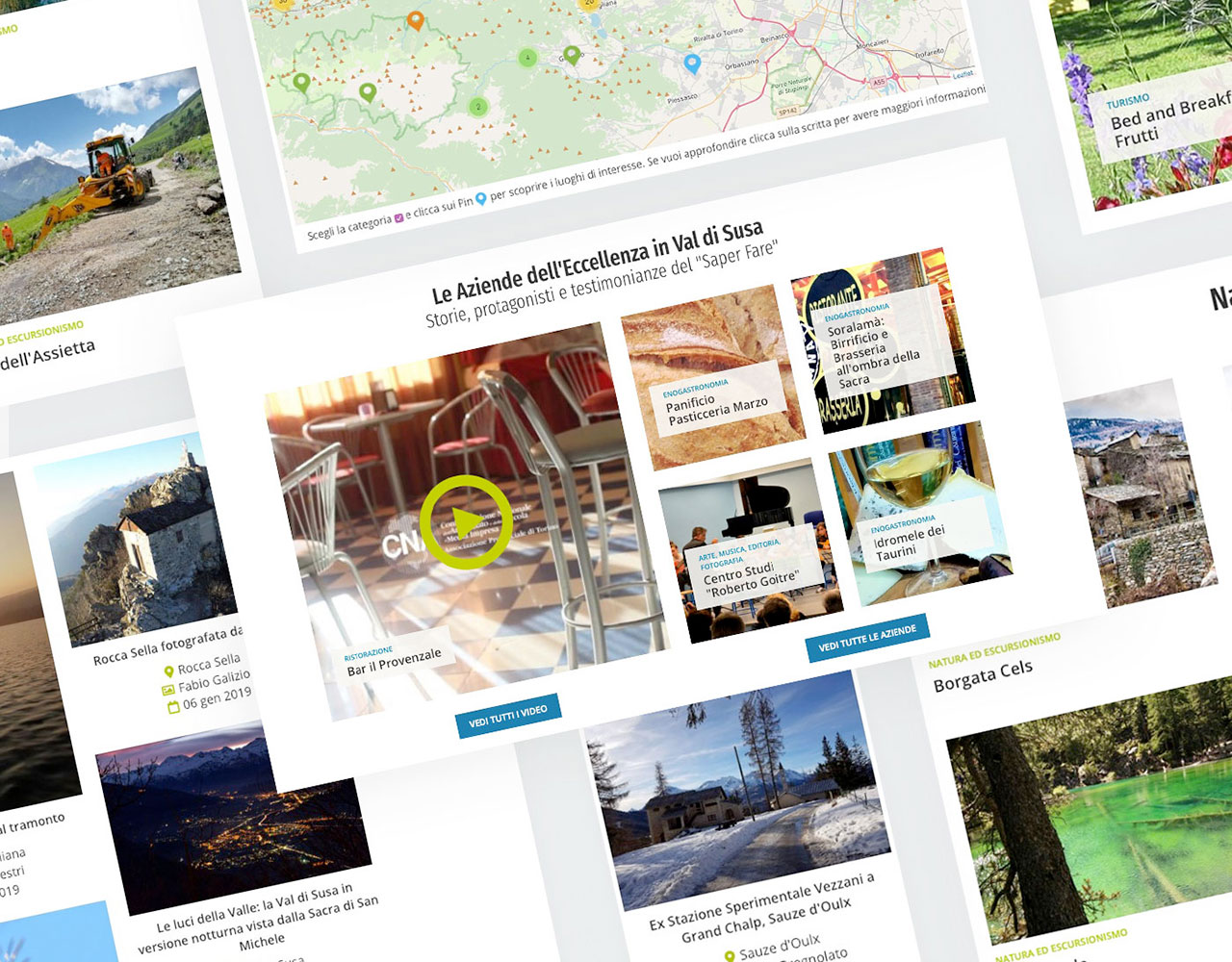 Furthermore, the large amount of content has allowed, and created the need, to link them together. Thus, within the pages dedicated to companies, you can find specific news and places of interest close to them. Likewise, within the pages that collect points of historical or naturalistic interest, you can view the MyValsusa images that best paint that reality. This last section represents one of the strong points of the site. Here are collected the best photos of the valley published on social networks and sent by the users themselves.
In this sense, the site has become a further channel through which to acquire not only new photographic material, but also always original content regarding the news and events that take place daily in the Valley