Impronte a Nord Ovest, the development of the new website
.
Impronte a Nord Ovest is a tour operator specialized in the mysterious and wild lands of North America and North Europe, which promotes an idea of travel in the name of respect for nature and other cultures. The travel specialists of Impronte have turned to us for the development of the new website using the CMS Drupal, in order to make the web design more contemporary, and to improve the user experience.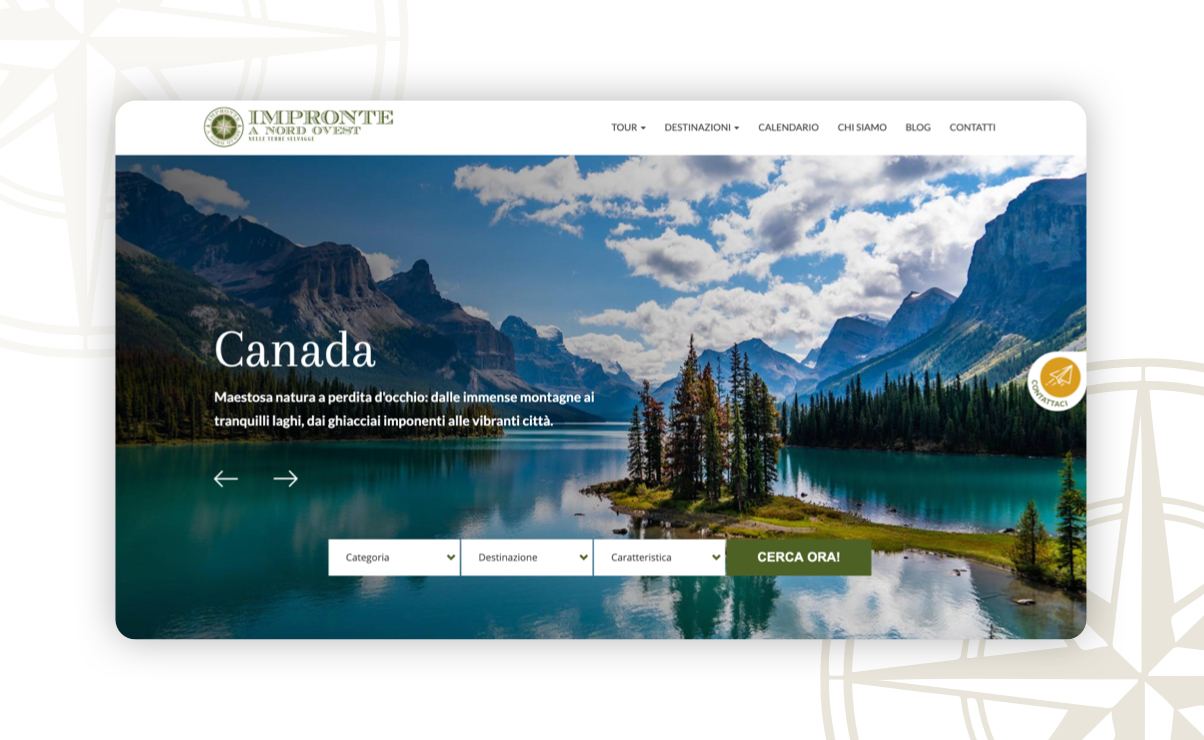 The ultimate goal of the portal is in fact to propose tours that are not just travel "packages", but experiences to build for and with the customer. For this reason, in the Home it will be possible to filter the tours by category (trekking & biking, fly & drive etc.), by destination, or by feature (aurora borealis, winter travel etc.). Through the main menu, you can also navigate through the routes by selecting directly a destination or a type of tour.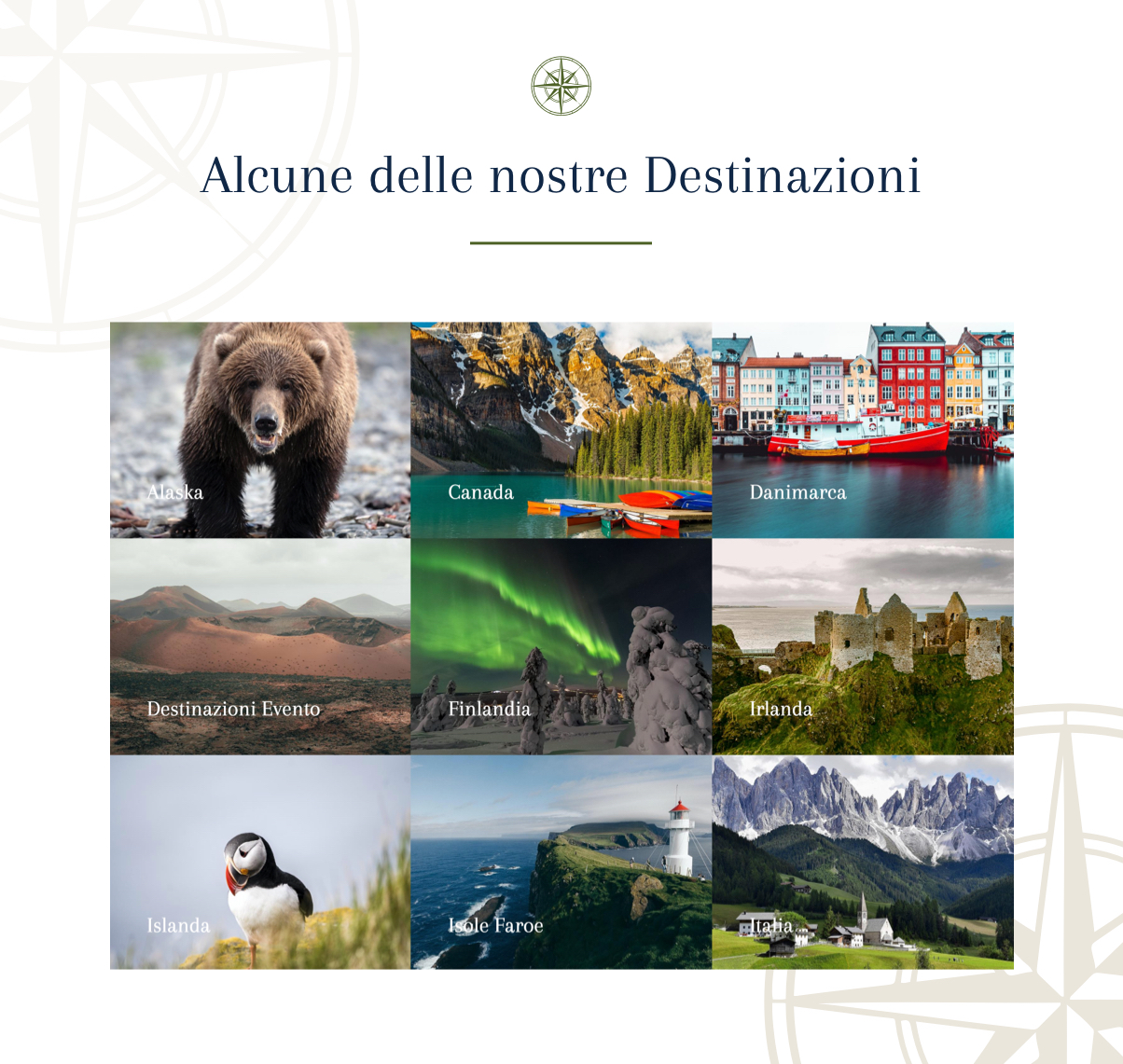 One of the features that we implemented during the development of the website, is the calendar. Many of the proposed trips are in fact fixed dates, which is why we have included the possibility to filter the tours according to the availability of dates. A valid help for "undecided" travelers who have in mind a precise period for the next holidays but can not choose a destination.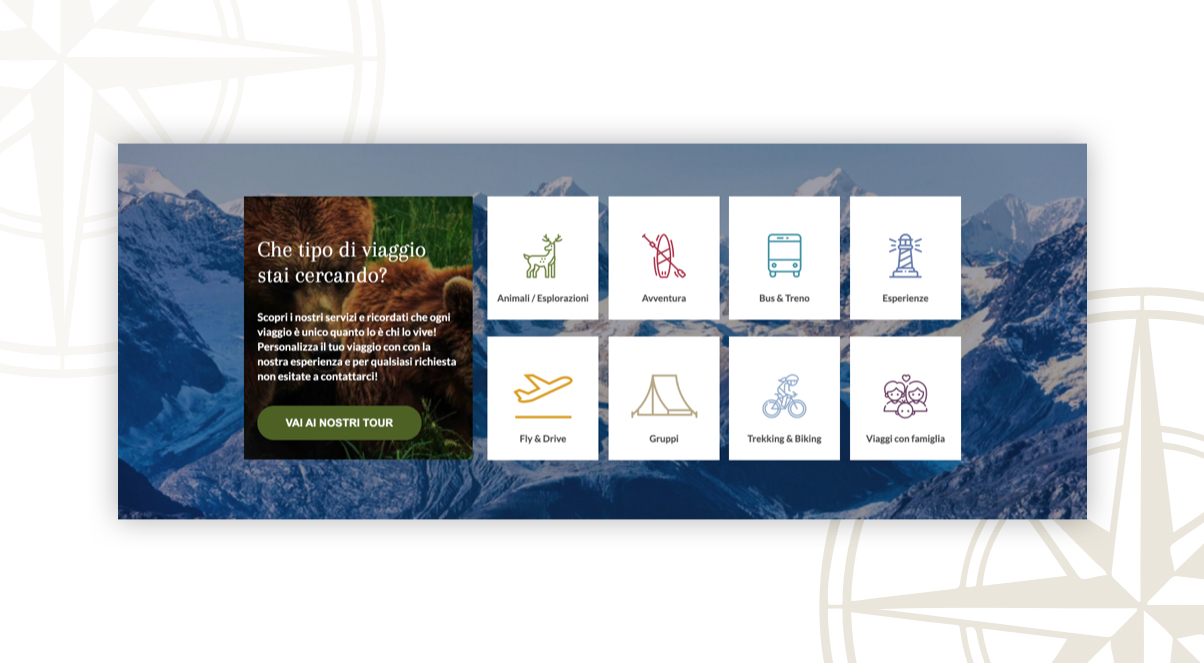 Within the individual tours you can find, in addition to photos, descriptions and stages provided by the itinerary, also a "card" of the trip, which includes all the technical information.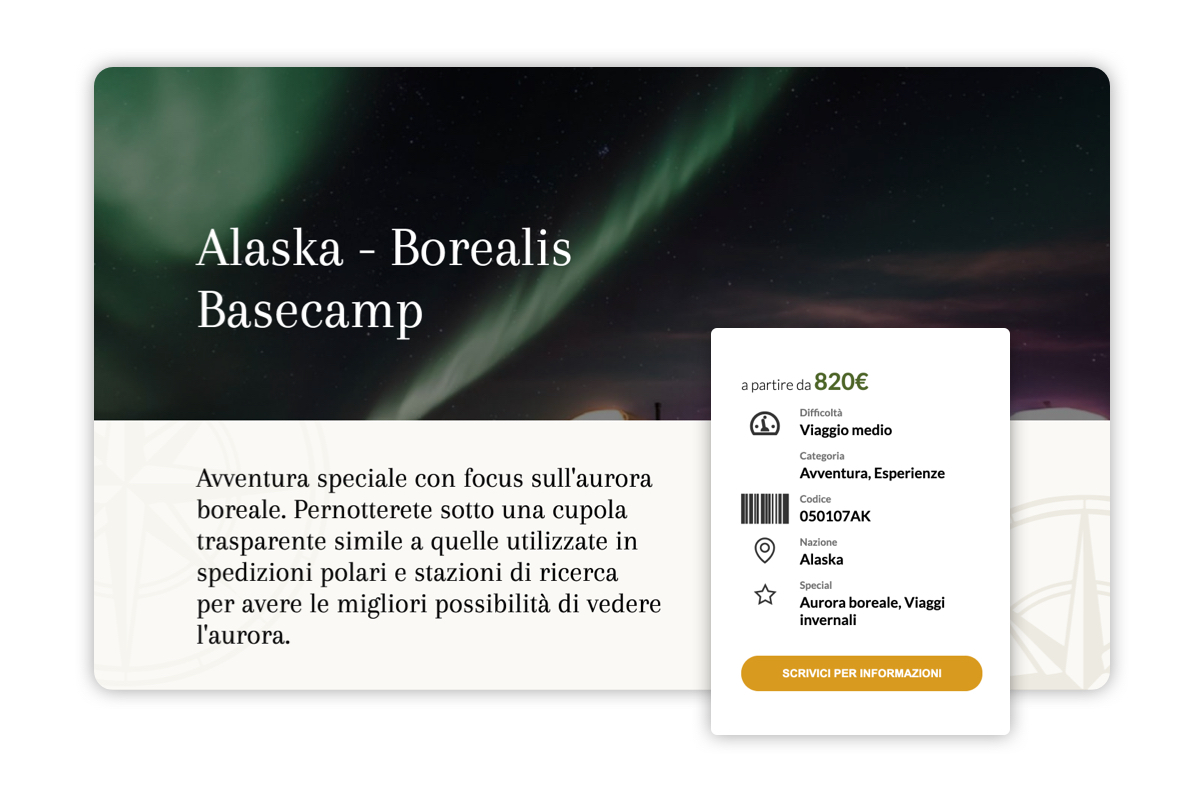 The site of Impronte in the North West was designed and structured to give the possibility to users to build a trip tailored to their needs. If you also want to review the graphical interface and functionality of your platform take a look at our Services and find the one that suits you best.