Family passions: the Ronco Luigina Agricultural Company's e-commerce
.
The history of the Ronco Luigina Agricultural Company begins within the walls of a house filled with the "scent of toasted hazelnuts and honey", a smell that spreads over the hills of Marentino and, also, online.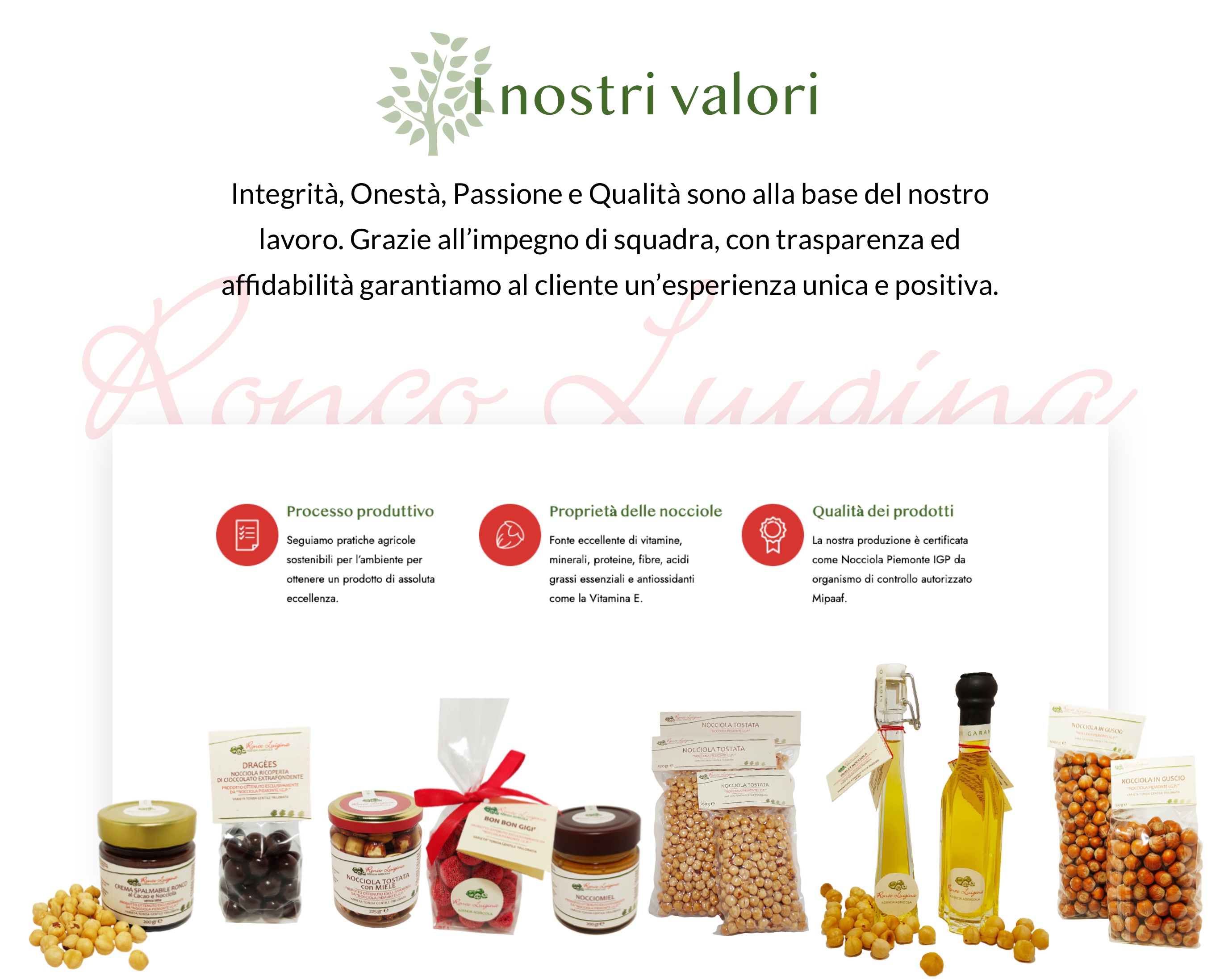 The restyling of the e-commerce website started from the reorganization of the contents that already were on the old platform. A User Experience work that took into account some key points, such as:
Non-dispersive design
Usable and accessible platform
Simple and consistent content
The Ronco Luigina brand finds its identity online with colors, textures and the "JOST" font by Google. The stylized green trees, the photographs and the warm-toned details stand out against the white background and refer to the hazelnut groves and the company logo.
The e-commerce website, developed with the Open Source CMS Wordpress, together with the Woocommerce extension, is available in four different languages.
 The project led to the creation of an online store capable of categorizing all products derived from hazelnuts by type and product line.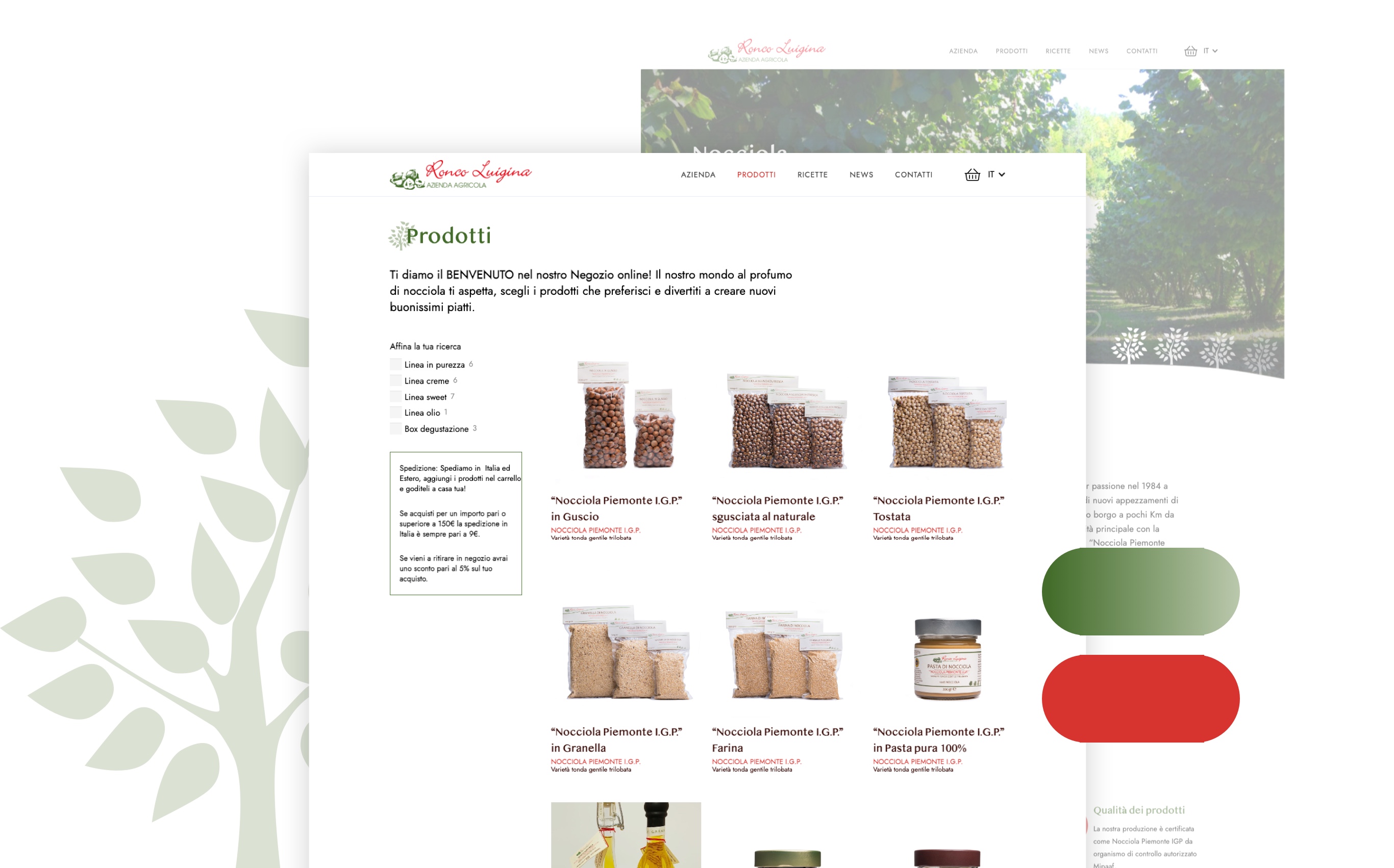 The different pages which make up the platform tell the story of a family passion that has been transformed into a solid and continuously growing business, thanks to the intense work of Luigina (the owner), her husband Piero and their children. Everything contributes to the storytelling of the values on which the company has developed. In addition, the pages dedicated to recipes and news respectively collect many ideas to experiment in the kitchen and the latest news from the world of IGP hazelnuts.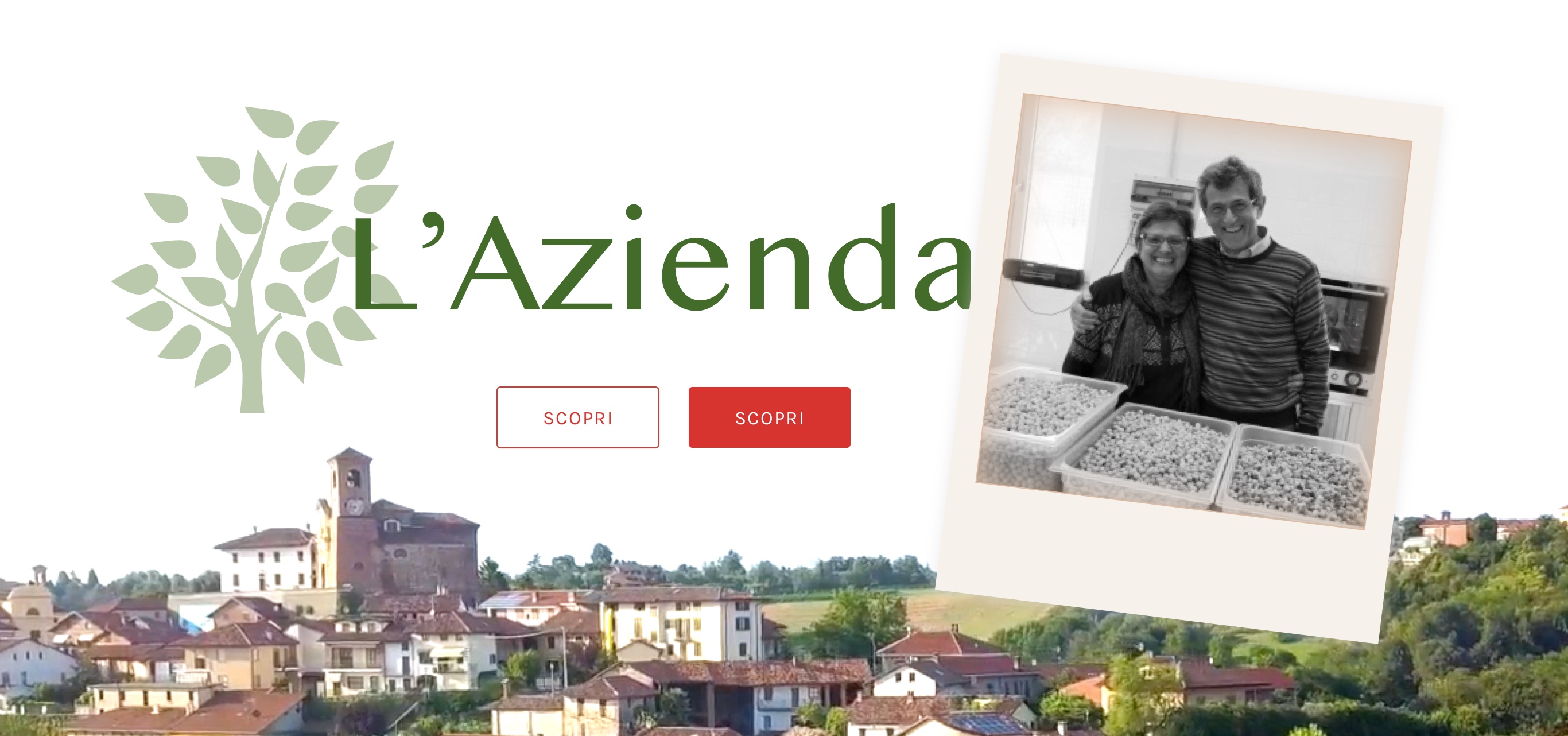 An online space designed to greet new customers and retailers and to continue growing and dreaming, just like the Ronco family did when, in 1984, they decided to found their own company.
 
Are you looking for an agency that can take care of the creation of an e-commerce website tailored to your company? Don't hesitate to contact us!