SutorTV: development of a mobile app dedicated to basketball
.
Have you always wanted to follow the matches of your favorite team wherever and whenever you want, directly on your phone? Starting from today, you can.
The collaboration with WimTV led to the development of a mobile video streaming app for all basketball lovers, SutorTV. It is the official application of the Sutor Basket Montegranaro team. The perfect tool to always take all the team matches with you.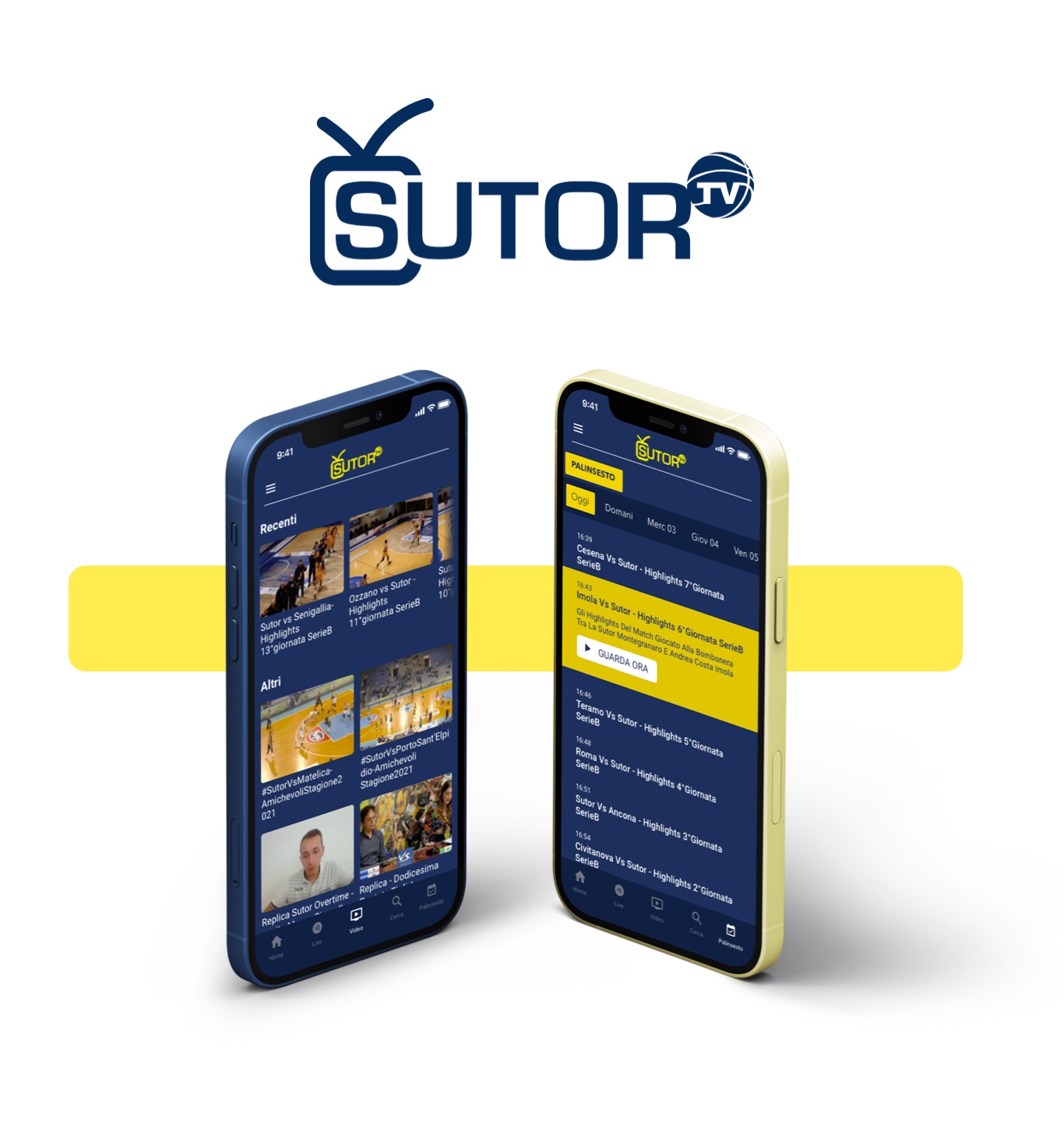 The SutorTV app was born from the desire to offer a fruition of the matches - and not only - as inclusive and innovative as possible.
It is with this in mind that the idea of a video streaming application entirely dedicated to the team was born. Available for Android and iOS, SutorTV allows you to always always have at hand on-demand content and the great team events in exclusive live streaming on your mobile device.
In addition, the app allows channel administrators to create a daily palimpsest: fans will find a 24-hour content schedule, just like on a TV channel.
This is the real innovation of the app. The team, in fact, already had a streaming platform that exploited the potential of WimTV. Now you can follow your team on any device and from anywhere, even on the move.
The app has a feature that is extremely useful for not missing any game. Through notification sounds, it alerts the user every time a new video on demand is uploaded to SutorTV.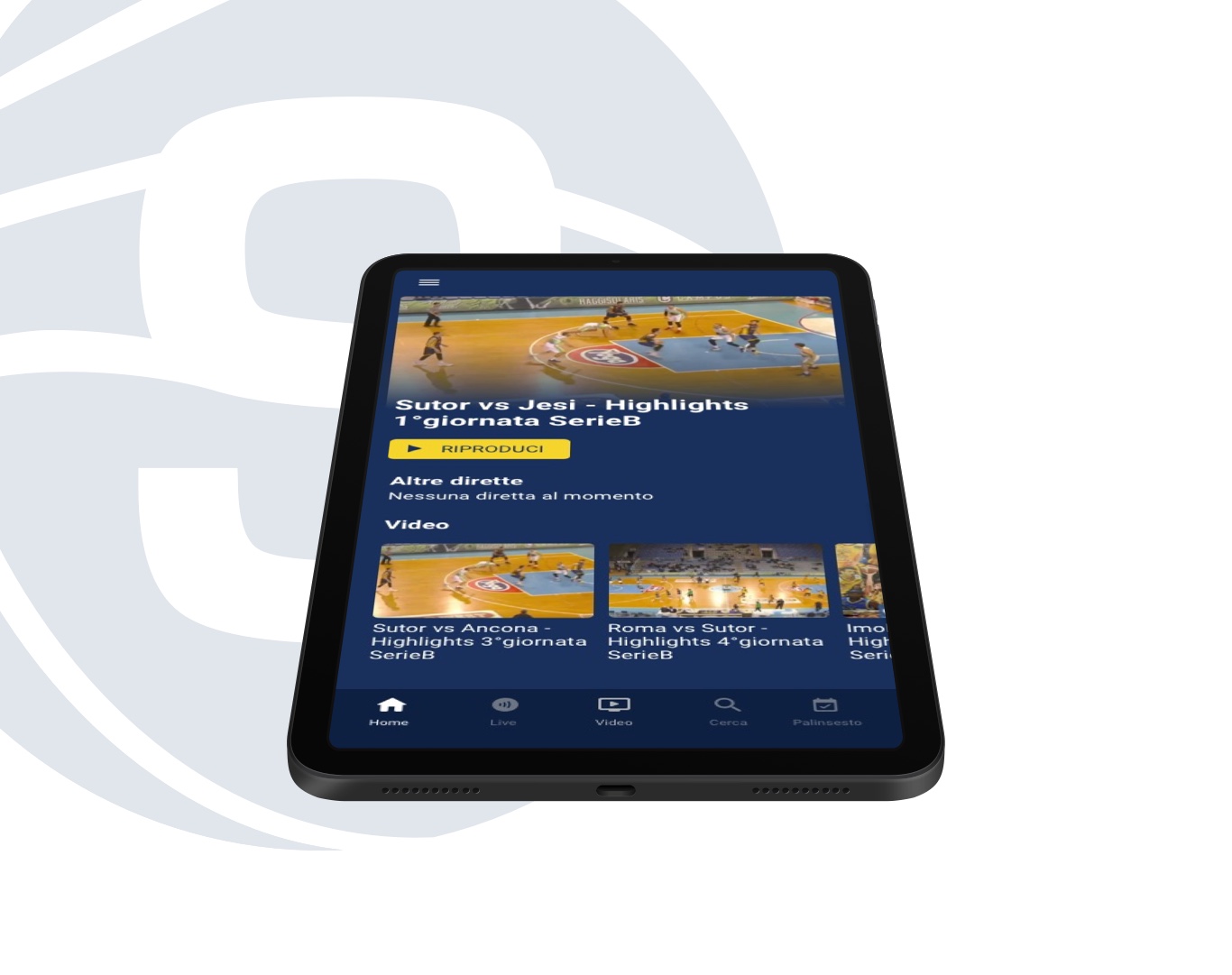 Furthermore, through the Search section, it is possible to search for one's favorite contents, divided into categories to allow users to more easily find what they are looking for. At the moment, there are all the highlights of the matches played by the team, the friendly matches of the 2021 season and the commercials dedicated to agri-food culture. In addition, there are also informational videos such as, for example, the one dedicated to the nutrition of those who practice sports. In the near future, additional contents dedicated to the youth sector, partners, etc. will be activated.
The app can be downloaded from Google Play and the App Store. You can always find new videos and follow the daily streams, all in one channel.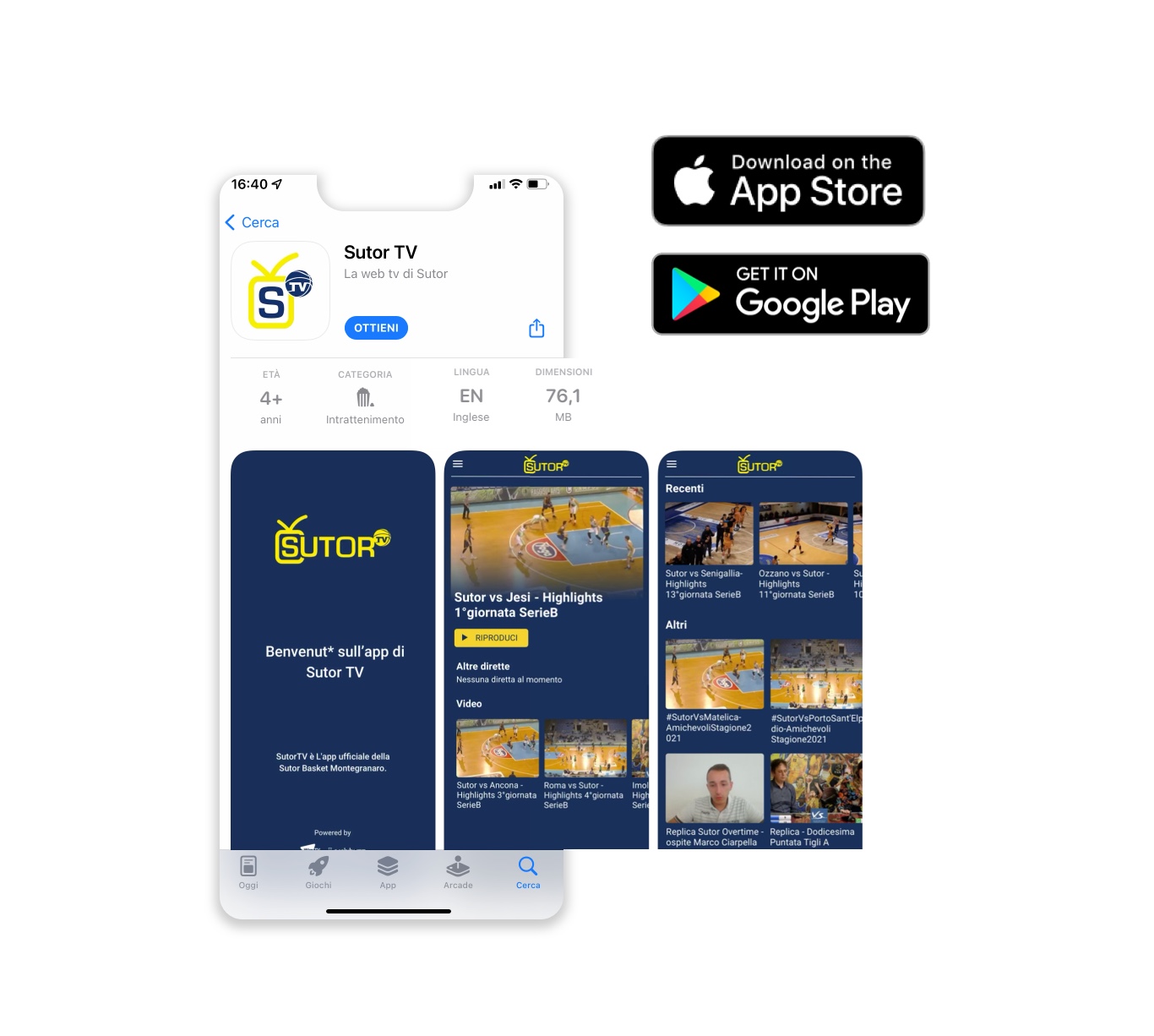 Do you have a sports team or do you produce valuable videos and are you interested in the development of a mobile app? Thanks to Archibuzz you can start engaging your fans even more. Contact us!