Redesign and development of a new e-commerce site for Izmade
.
What makes you happy?
Living in special spaces and enjoying furnishings designed and built together.
This is Izmade's philosophy: workshop, design and architecture studio, craft workshop. A place where everyone can share the beauty of manual work using recycled materials, sharing ideas and tools and collaborating in the dissemination of products that respect the environment and people.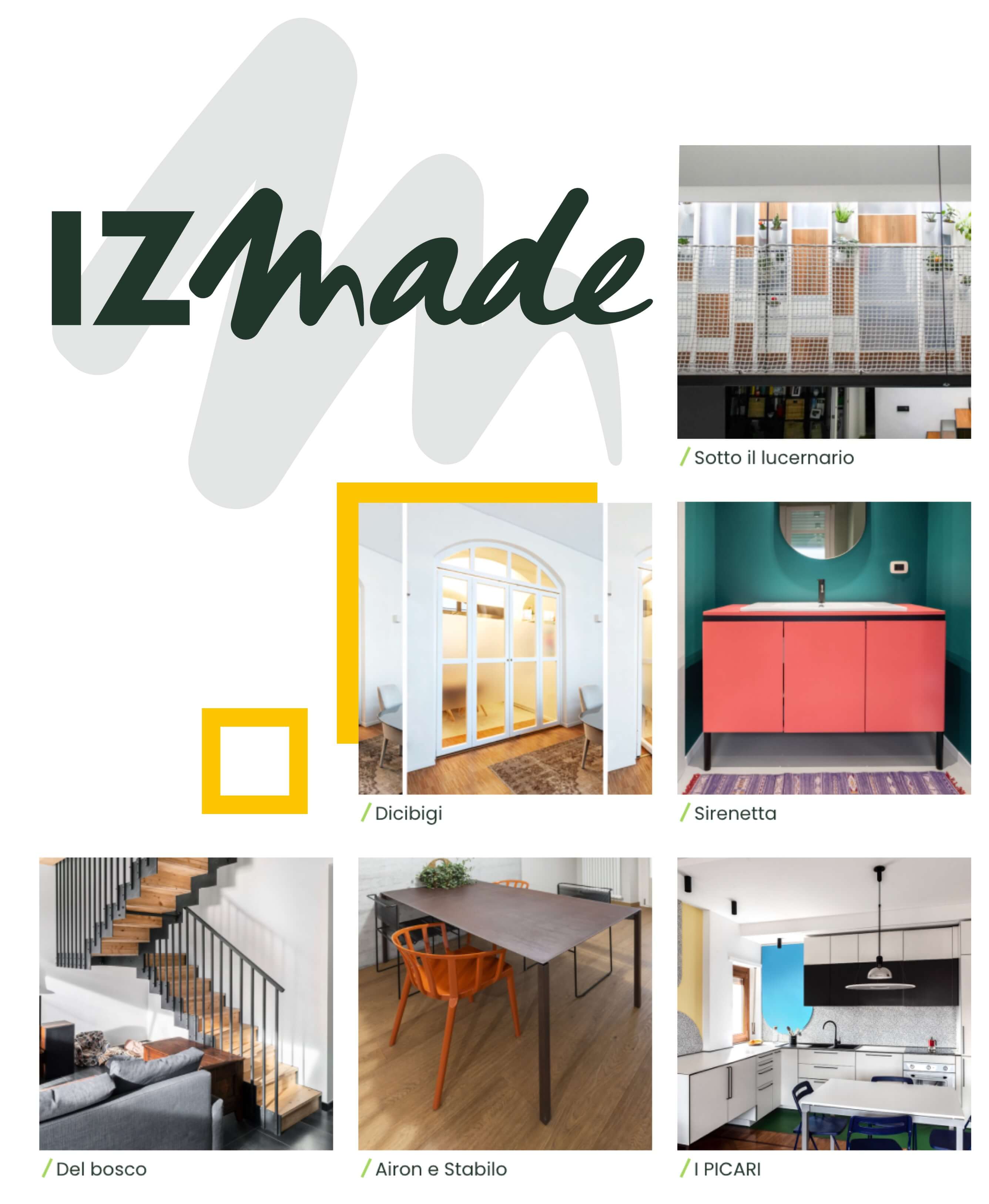 But also an e-commerce site that wants to enhance the multiple activities of this Turin laboratory, where technique and creativity come together.
These two components are re-proposed on the platform through lines and colors that are inspired by its new brand identity.
A narrative that starts from manual work and extends to digital with a site structured to give space to all the facets of the Izmade world.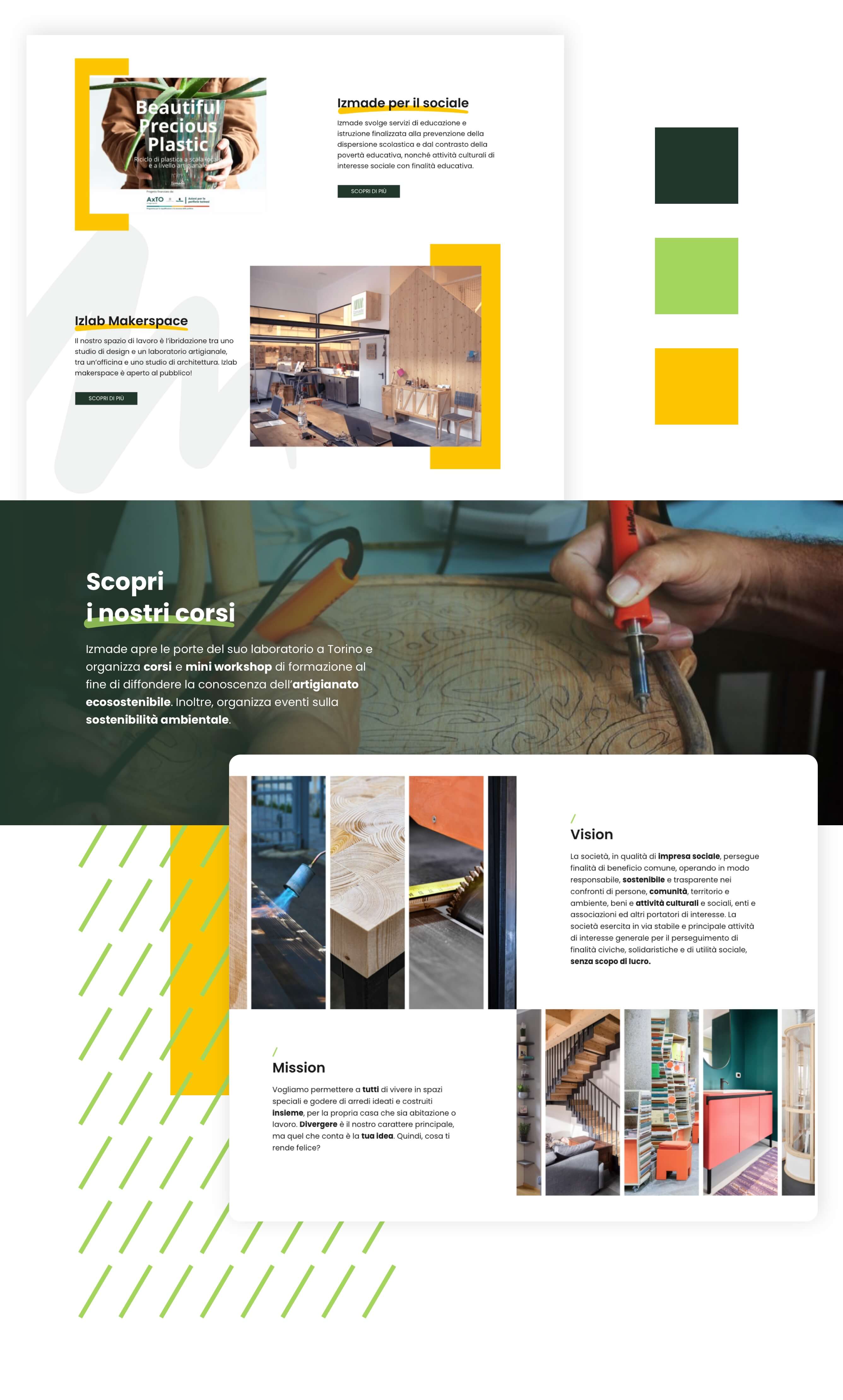 The content of each page has been designed to facilitate the user's journey and to help him orient himself among the many activities proposed.
Training courses for enthusiasts, events on environmental sustainability, craft workshops and unique and low environmental impact artifacts are organized to be reachable in a few clicks and can be purchased quickly and easily.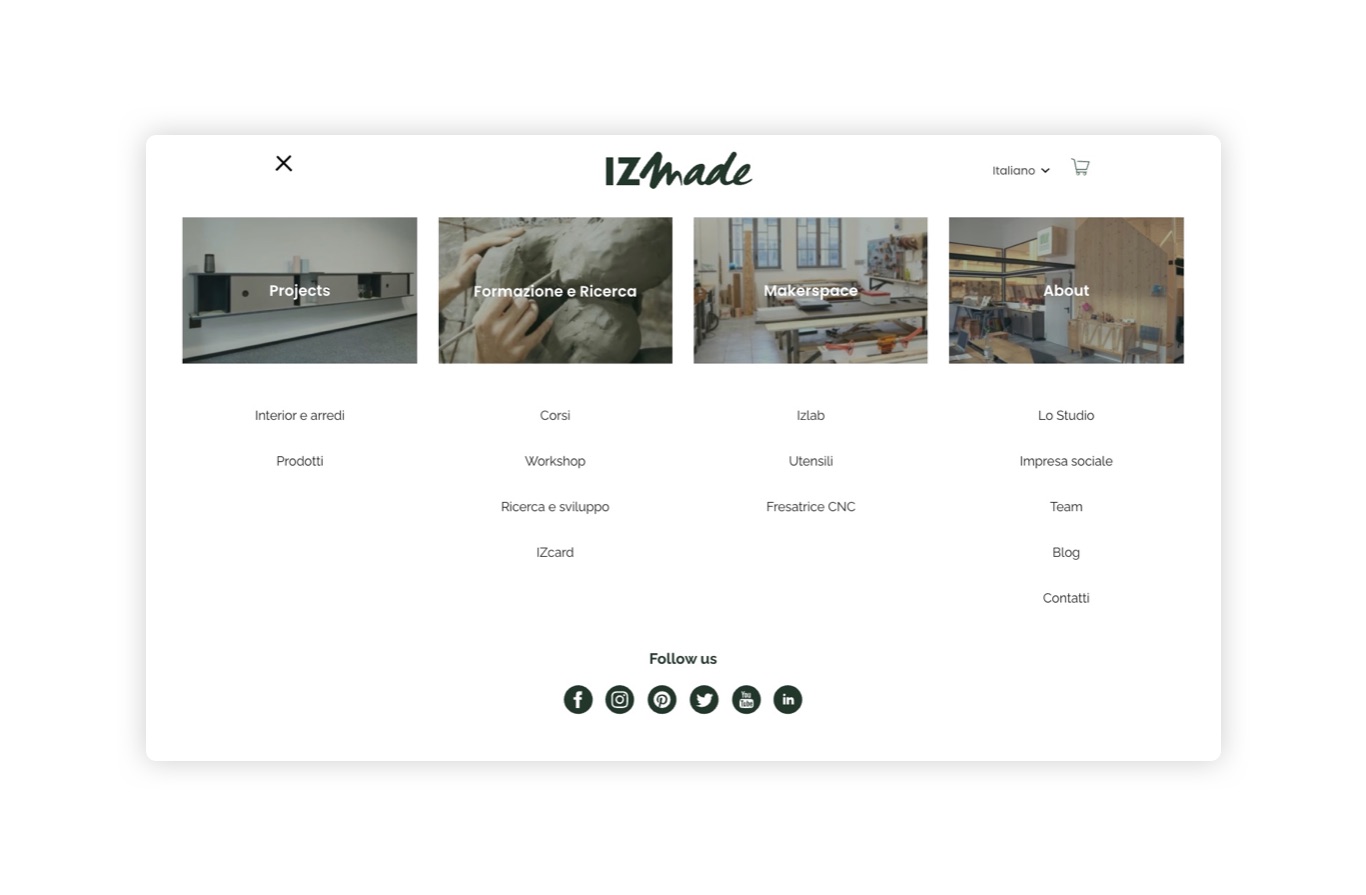 The new Izmade site takes full advantage of the e-commerce features of Wordpress with Woocommerce, allowing the sale of both physical and intangible products (such as training courses). In addition, it fully automates certain operations such as electronic invoicing and optimization of shipping costs by integrating with dedicated online services.
Translating a multifaceted reality like Izmade into a digital graphic concept was an exciting challenge for our team.
We want to establish a relationship of collaboration and exchange with our customers.
And you, what do you want?
Do you have a large business and would like to re-organize the contents of your web platform to improve the user experience? Would you like to highlight the peculiarities of your brand with the development of an e-commerce site?
Contact the Archibuzz team in Turin, we will take care of the design of your idea, at every stage.