Criotec: site development in Drupal 8
.
Criotec is a world leader in cryogenics and high vacuum.
A company that has been operating since 1989 and counts among its clients prestigious research institutes and large industries, such as those in the nuclear or aerospace sector, to which it provides systems with a very high technological content. Criotec relied on our web development team for the realization of its portal, exploiting the potential of CMS Drupal 8.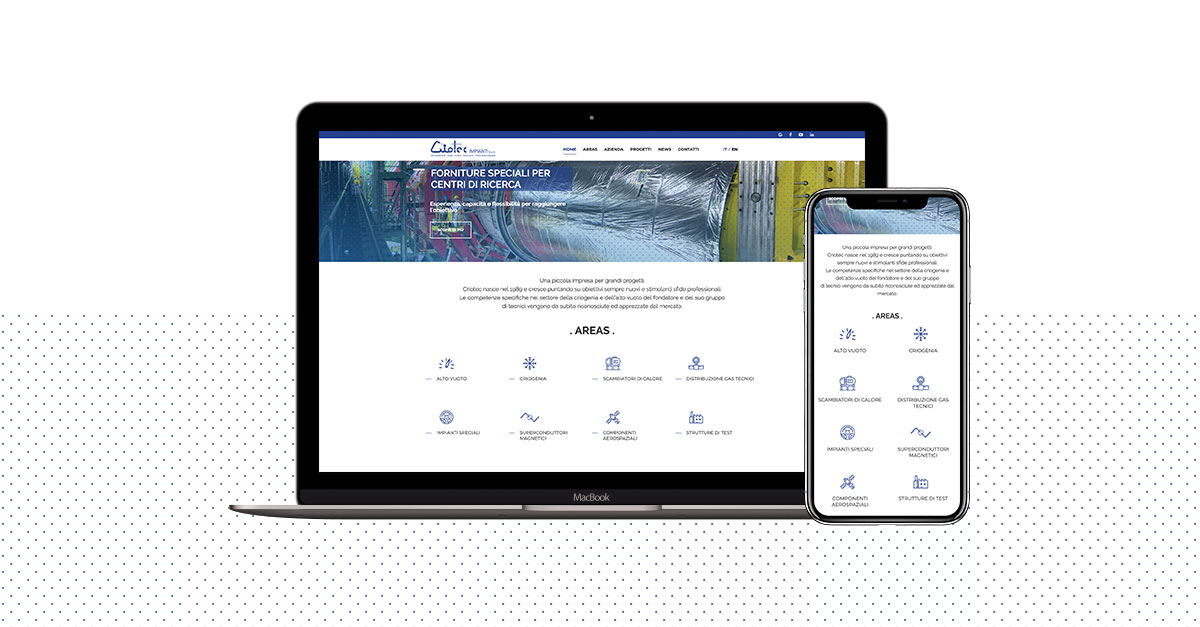 The challenge we faced was to give order to the many contents, linking them in a transversal way, creating appropriate categories and an intuitive user experience, which facilitated the use of the site.
We created and divided the many products and application fields into macro categories, for which we then created customized icons and graphically optimized, like all the other elements on the site.
Each page in a category will have a sidebar of "facets", which will allow the user to filter the content on the page according to the various categories and show them in the main content.
Facets are divided into category blocks and each category is filterable and related to the other, in order to prevent the user, while browsing the various categories "filtered", to select non-existent categories for that application field and then do not display anything within the page.
In this way, browsing among the many contents present is facilitated, and the user can choose precisely which related categories to view.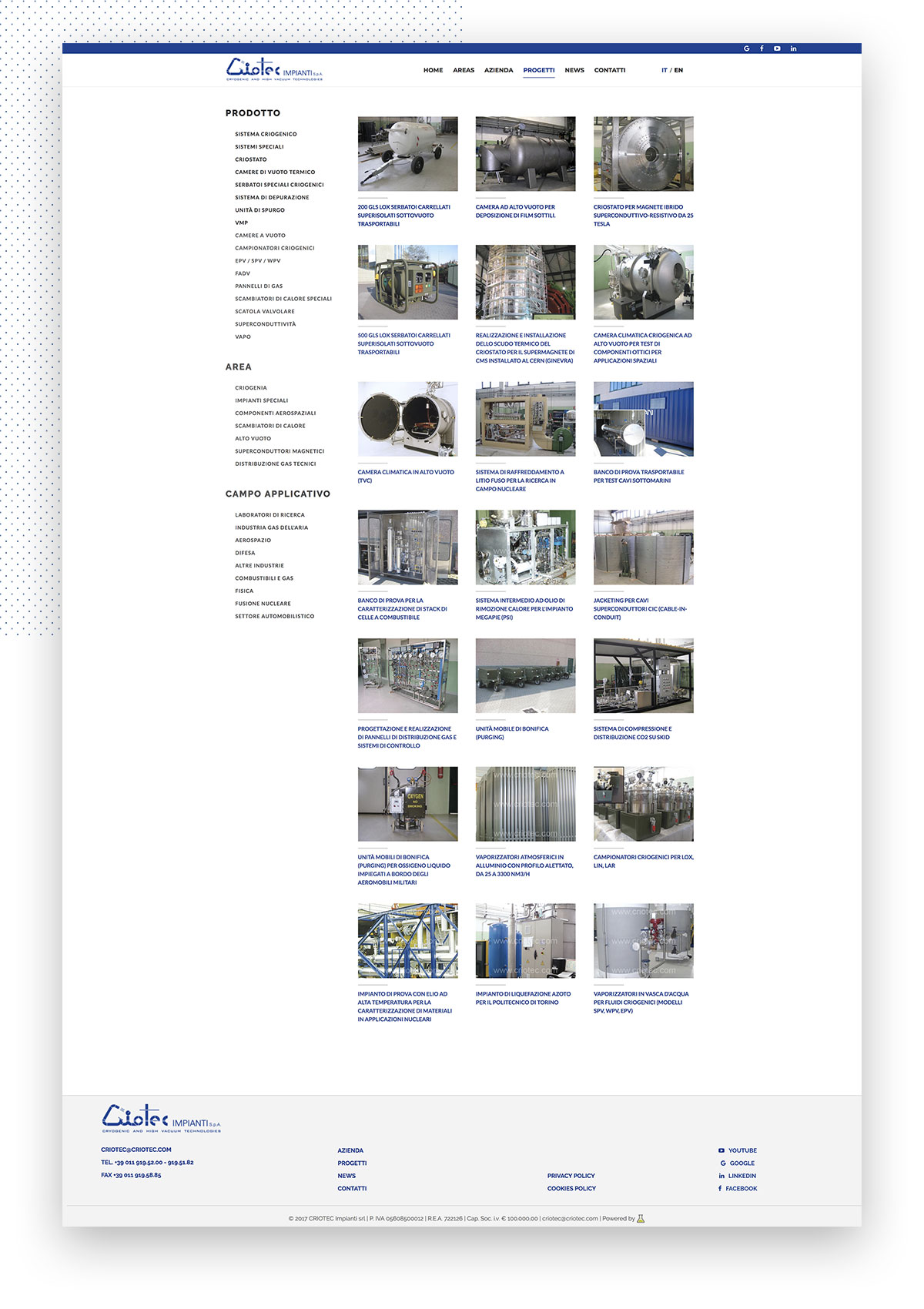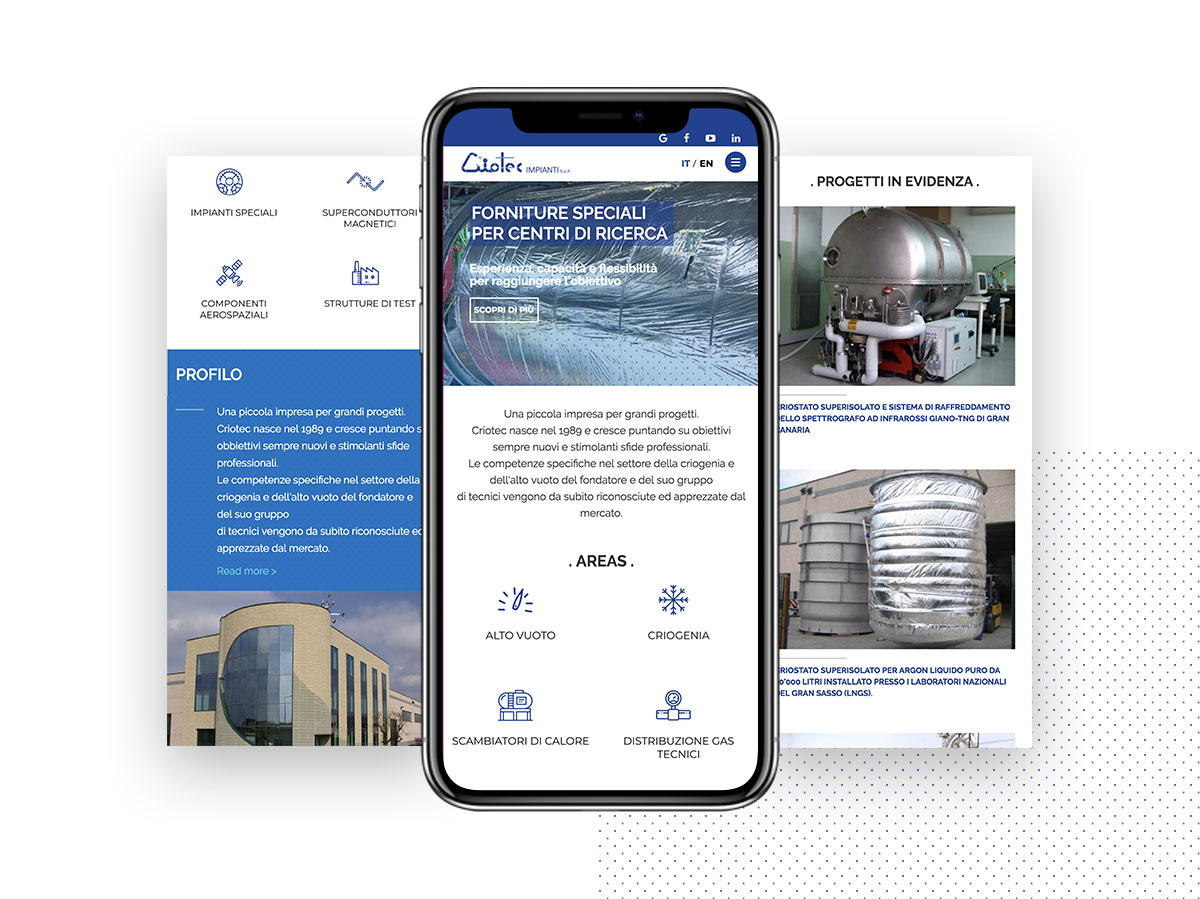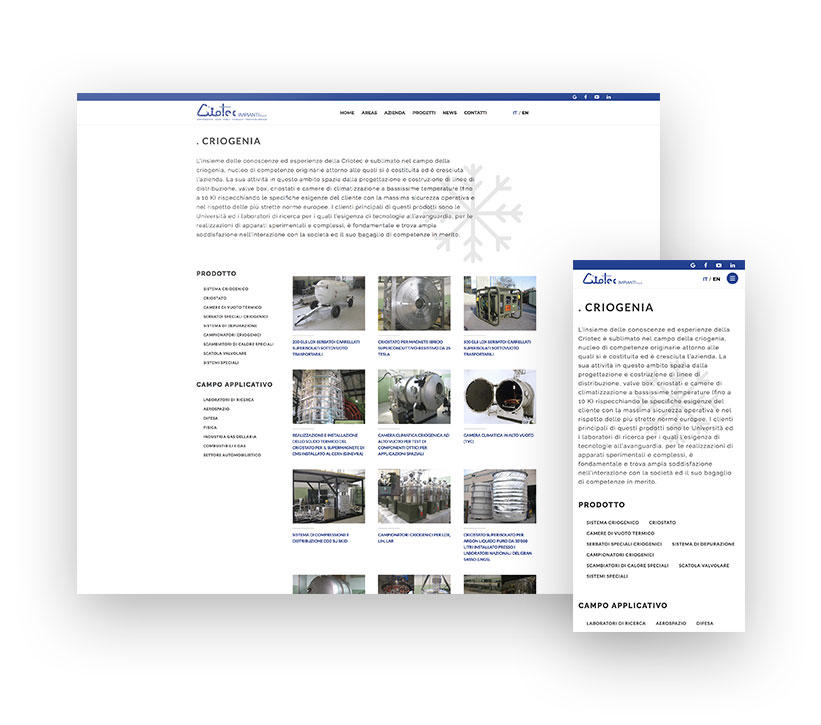 For each project we inserted a block that shows the projects of the category displayed, to simplify the navigation of the users, so that they don't have to go back to the general page of all projects to search for products related to the one displayed.
Same thing was done for blog articles, which show within them a block with previews of posts in the same category.
Finally, a webform has been inserted, on every page and above the footer, to give the user the possibility to contact the company on any page in which he is browsing.