Cesare Griffa's organic art. An encounter between design and nature
.
Spongy, solid and liquid organic materials give life to the objects, installations and spaces of Cesare Griffa's organic art.
The development of his website wants to tell about this well-rounded designer, an architect by training, who with his art tries to create a direct bridge between himself and the world that hosts him.
The platform created, in its minimalism, enhances the feeling that his works contain.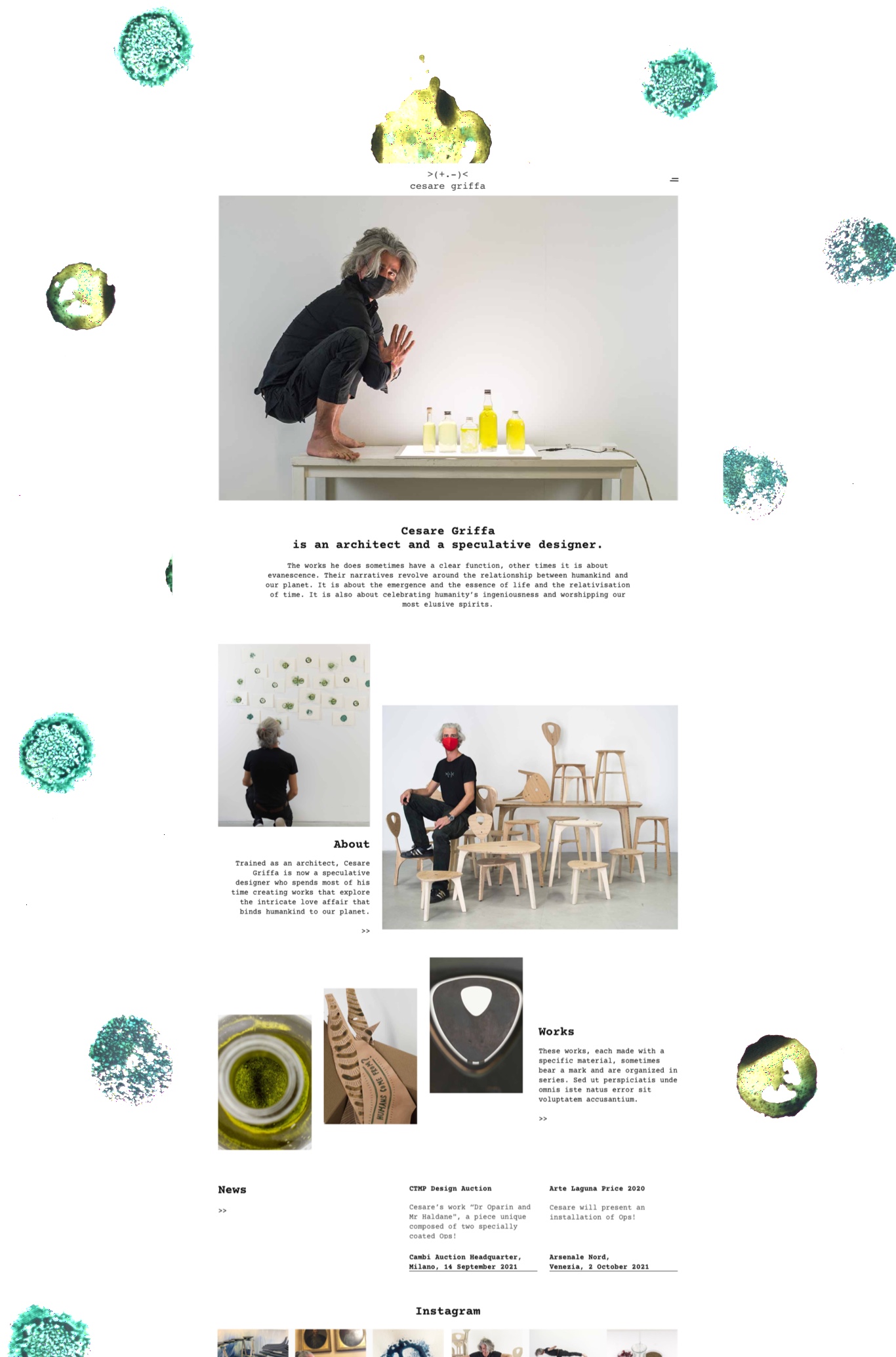 Our UX team has ordered the artist's material, trying to respect the style that characterizes his organic art, and which in turn has allowed the creation of a unique website.

The dynamic, short and incisive homepage tells the nuances of Cesare Griffa's work with just a few elements and allows you to navigate, through internal links, in the various sections.

Totally available in English, the platform tells the boundless nature of Griffa's research, and allows you to reach international gallery owners interested in his research work.
 
The site was developed with WordPress, an open source software that allows content updating in a simple and optimal way.
The menu icon and other animations related to user interactions make the platform dynamic for a pleasant User Experience.
On a graphic level, minimalism is the fil rouge. A black and white website, which determines cleanliness and readability.
The only colors that meet are those of the photographs, organic materials, capable of underlining the link that the designer has with nature.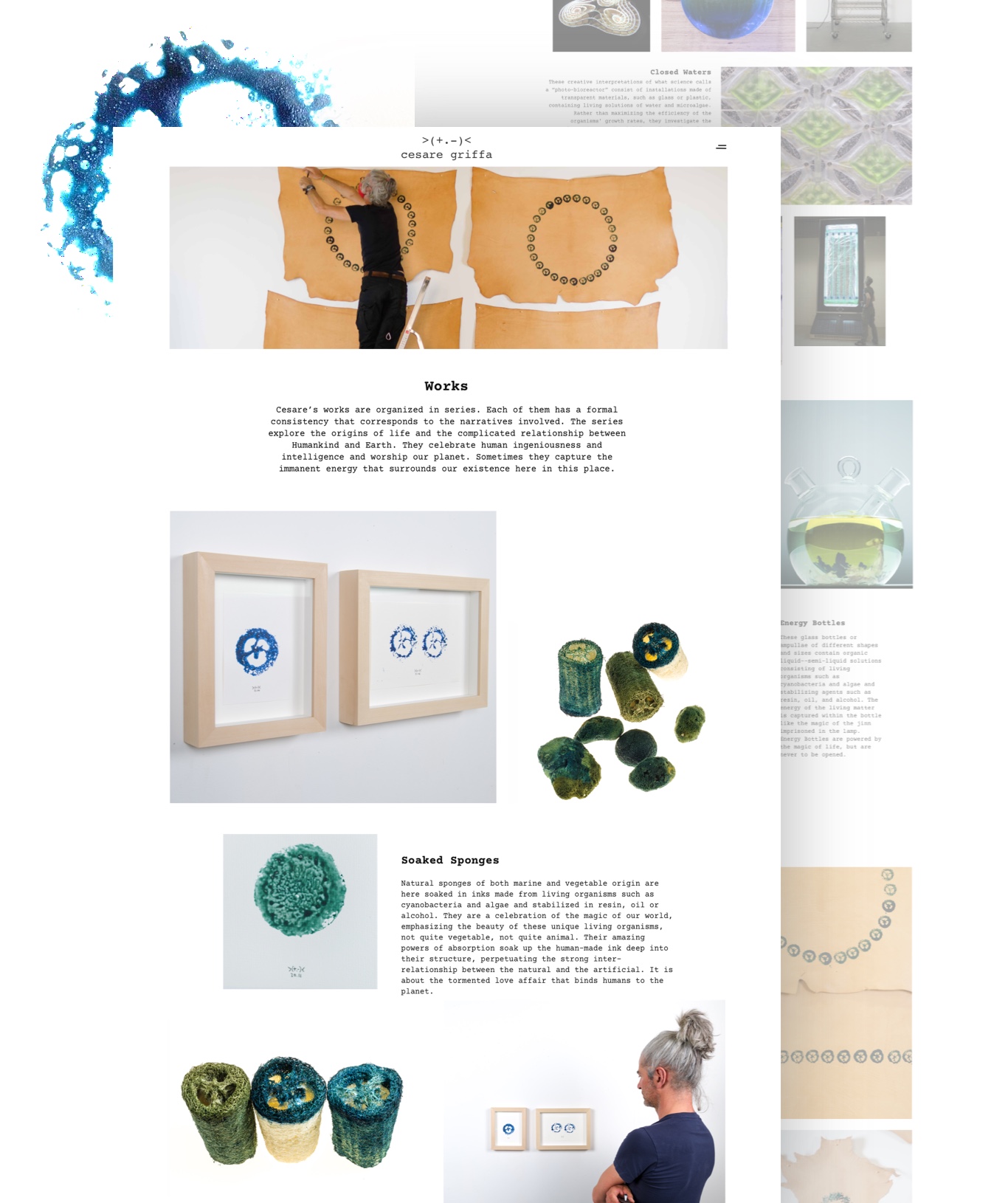 The Works page is the fulcrum of the platform, a dynamic succession of artworks and descriptions of the artist's organic art that lead us to the discovery of his concept, which is also told through the Marks page, containing the most representative signs.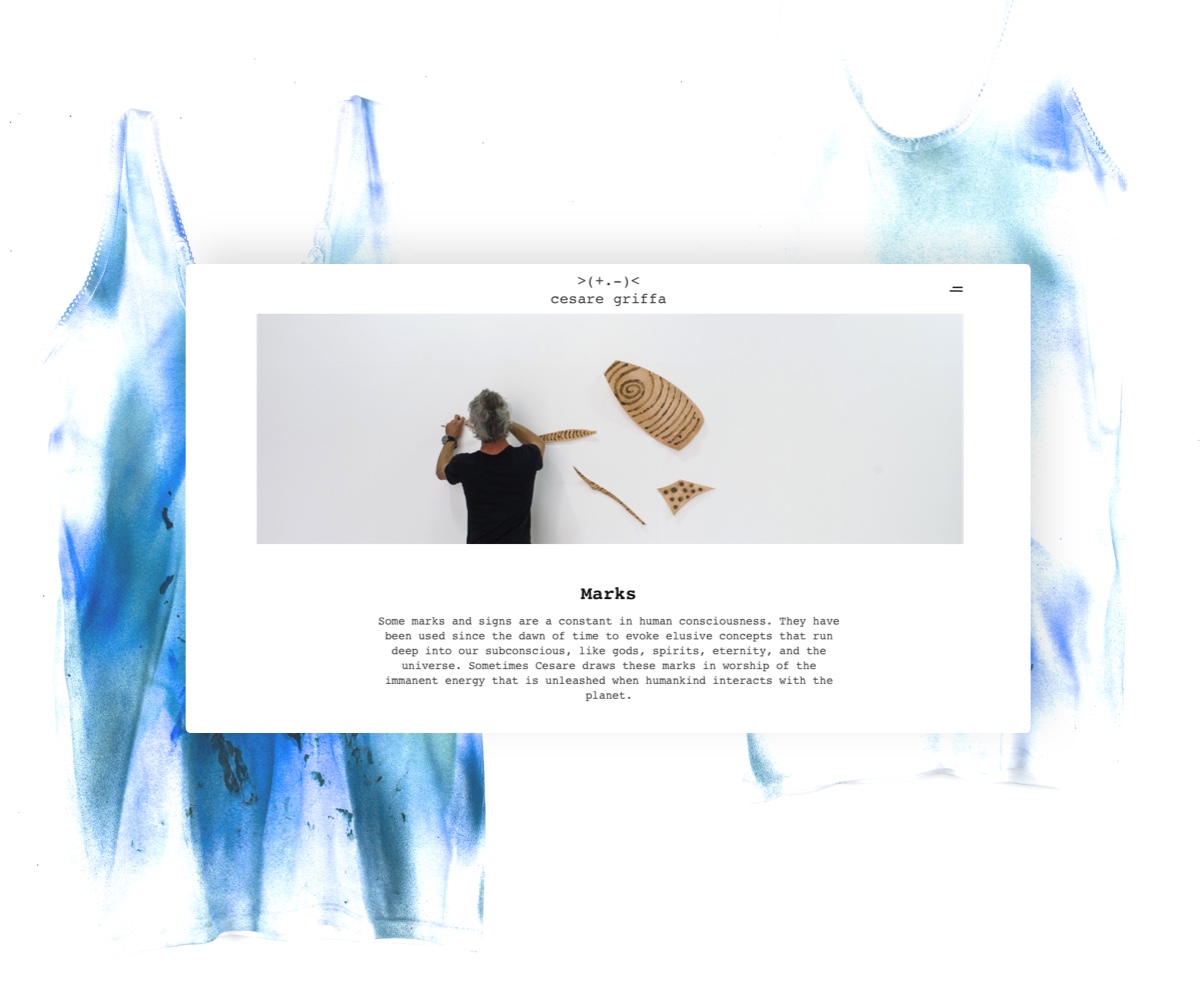 Cesare Griffa's website is all about his organic art and wants to speak to all the senses of the human body.

Has our work impressed you? Are you trying to express your own idea of ​​art? Contact our web agency, we will be happy to give life to your project!