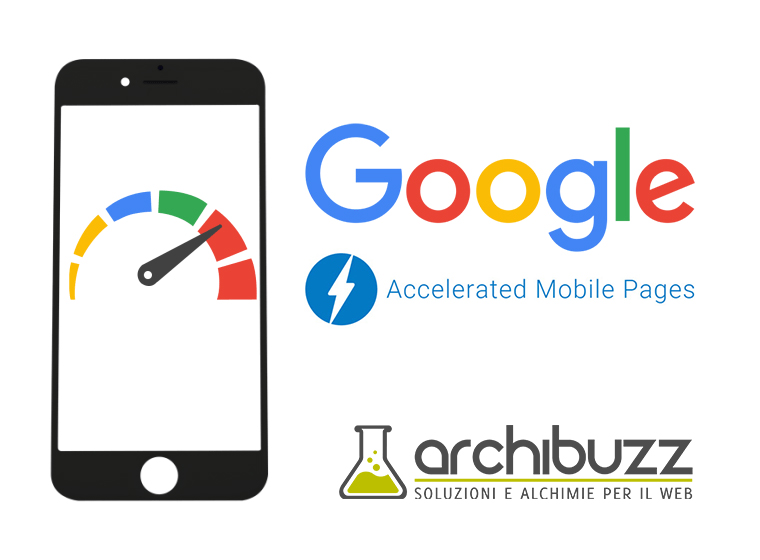 What is Google AMP, the latest tool for website development?
Website development is rapidly evolving and, given all trends of the last years, the focus has increasingly been shifted to the Internet access from mobile phone.
For this reason, just over a year ago Google - the main promoter of innovations in this field - launched a project whose aim is to encourage the viewing of content through smartphones. The Accelerated Mobile Pages (AMP) project.
What is a Google AMP page?
Basically, a page in AMP version is a page based on HTML, CSS and Javascript (like the others).
However, there is one difference. The page has restrictions based on rules and specific tags.
After eliminating many elements that slow the site down, it allows non only a significant reduction of the page's weight but also that of loading time.
For this reason, an implementation of this type can be a winning choice for the development of a website that emphasizes text-type content - the major newspapers already use this type of visualization.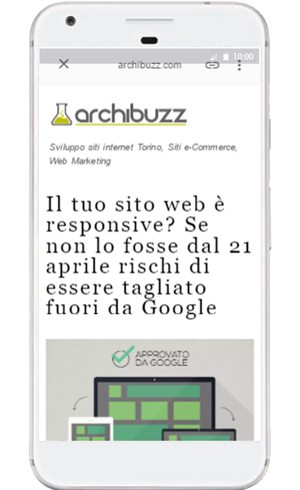 Why use AMP?
The researches carried out on Google AMP pages have given important results; it has been shown that they load on average four times faster. Moreover, they have a data load ten times lower than the standard pages. A detail which also means that the users are able to save much more data traffic.
There is also another fact. AMP pages are part of one of Google's project, which means that they are loaded into the search engine cache. The cache will be able to immediately restore content back, reduce the waiting time and improve the user experience, thus lead to a lower bounce rate.
In addition to the explicit advantages in terms of loading speed, which also correspond to a better positioning in terms of search, Google give to this pages more importance and better SEO positioning.
It is clear how important it is to adopt this type of content for website development, especially if you manage a system based on the creation of new text content. In addition, if you can be credited as a source certified by Google News you can also see your news in a carousel that will allow you to switch from one to another through a sliding system.
Here is an example of a carousel of images of «La Stampa» website: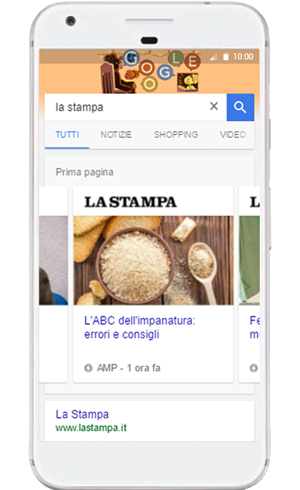 In conclusion, the key points are the followings: extreme access speed and simplicity of content exposure.
This is the direction in which the digital world is moving, and the AMP project is an excellent tool through which you can pursue these goals.
Does your site already have Google AMP Version, the latest tool for website development? If it doesn't, now it is the time to have it. Do you still have doubts? Contact us now, the first consultation is free.