Web marketing: what is a Landing Page?
Fundamental for the success of a web marketing campaign, the "landing page" is the page where the user…
Fundamental for the success of a web marketing campaign, the "landing page" is the page where the user arrives after clicking an advertisement on the internet.
Why is it so important?
The landing page is designed to effectively achieve certain goals, prompting the user for example to fill out a contact form, subscribe to a newsletter but above all: start a purchasing process.
Why not to direct a user directly on the site instead of on a Landing Page?
A well-designed landing page can radically change the fate of a web marketing campaign. It must entice those who reach it to purchase the service/product we are promoting or to ask for more information about it.
What features should the perfect Landing Page have?
It must first capture the user in a short time, respecting the principle of marketing defined AIDA:
- Attention: to capture the attention of the user;
- Interest: to arouse interest in those who land there;
- Wish: to make users want the product;
- Action: to induce the user to the action (for example, to start a purchasing process).
So, how should it be?
It should be clear, concise, convincing;

Clean, simple with a few sentences that strike attention;

It shall have attractive graphics, little text, possibly with large and clearly visible characters;

It shall contain a so-called "

Call to action

" (for example "Request a quote now", "Travel with us", etc.);

It must be connected to systems such as

Google Analytics

that allow you to monitor the number of visits and conversions produced, analyze what type of effects your landing page produces and what to change to make it more attractive.
Last but not least, the landing page must be developed with a responsive design, that is, it can be easily accessed from any mobile device.
Here are some examples of landing page powered by Archibuzz: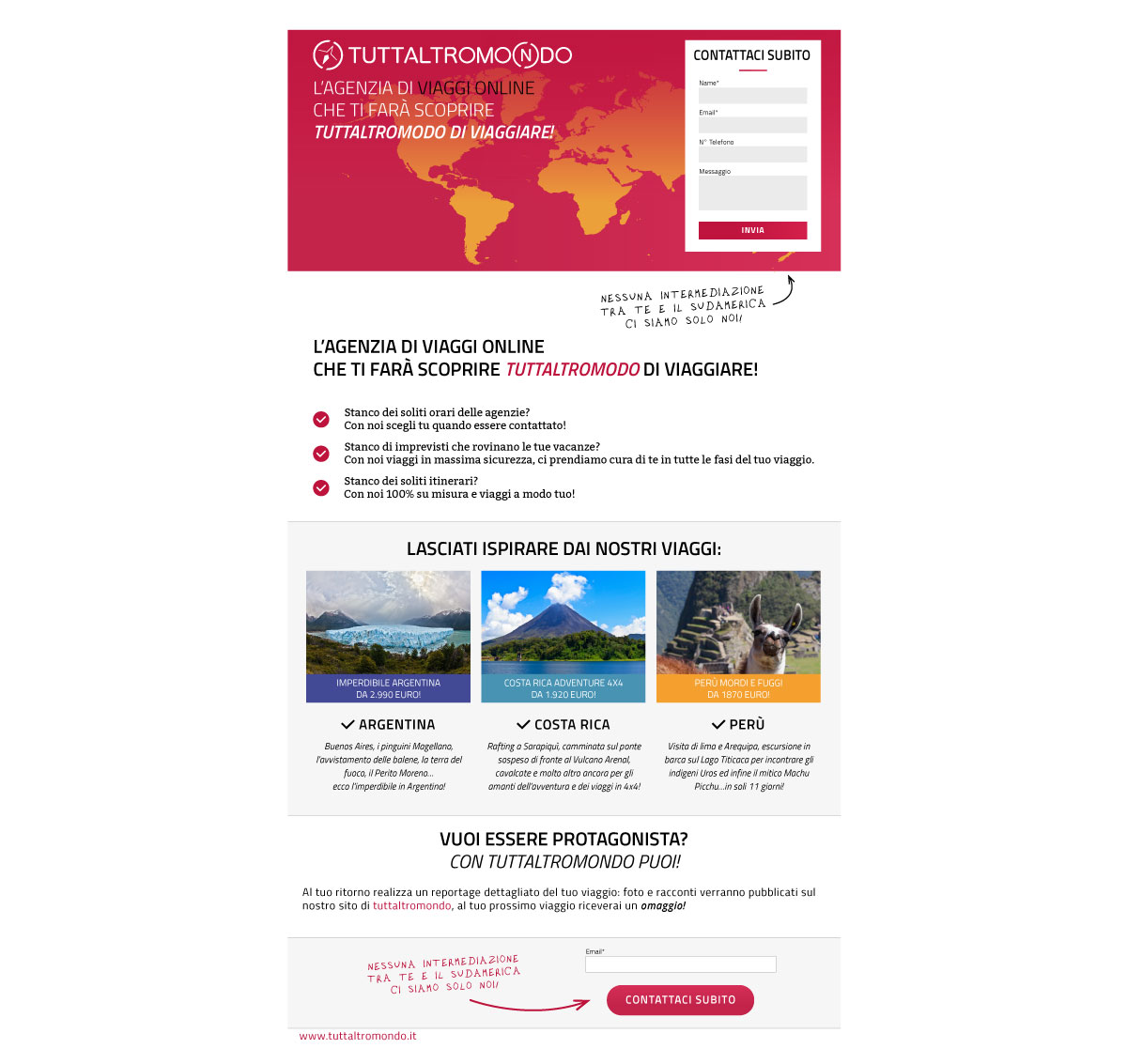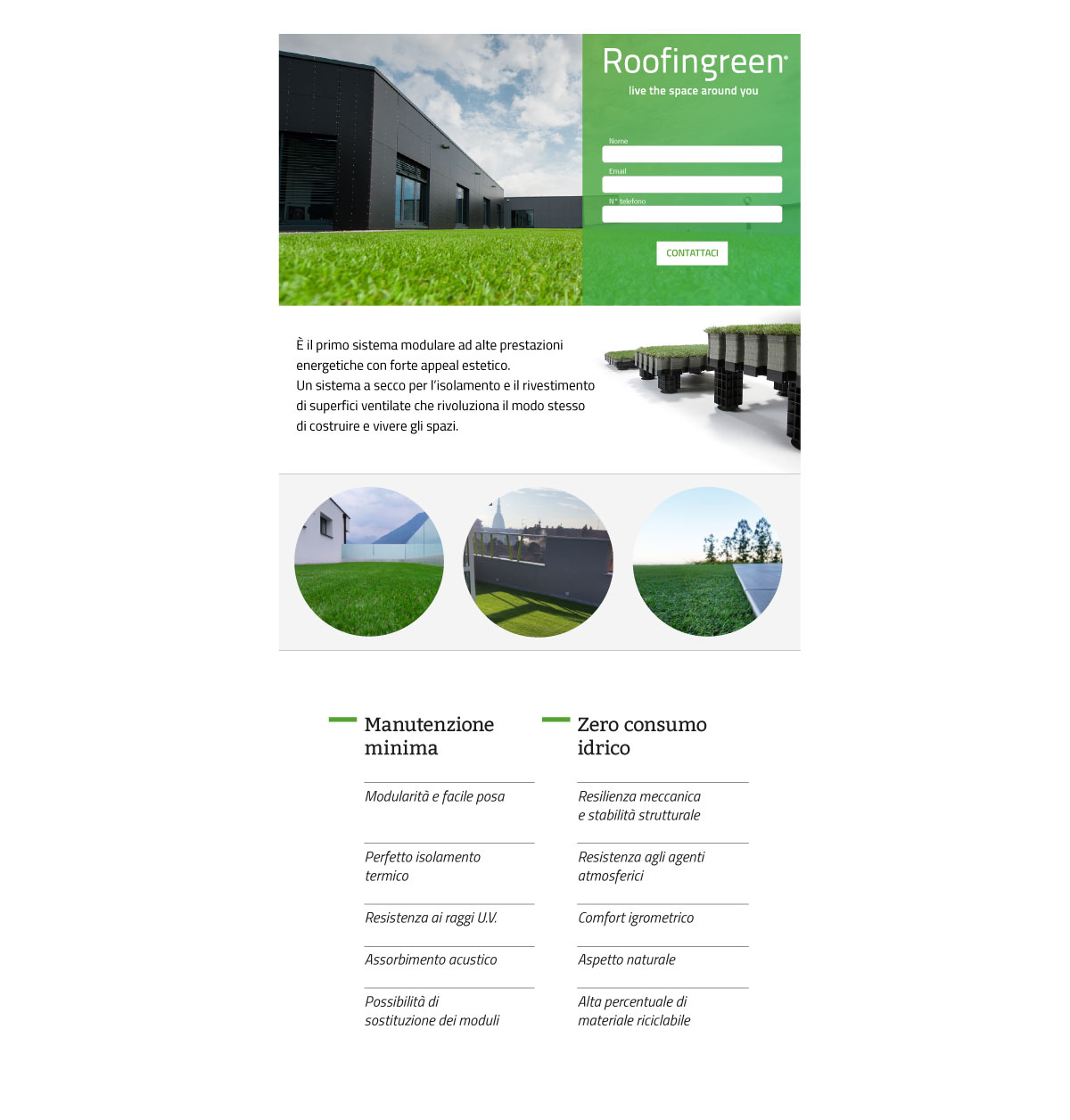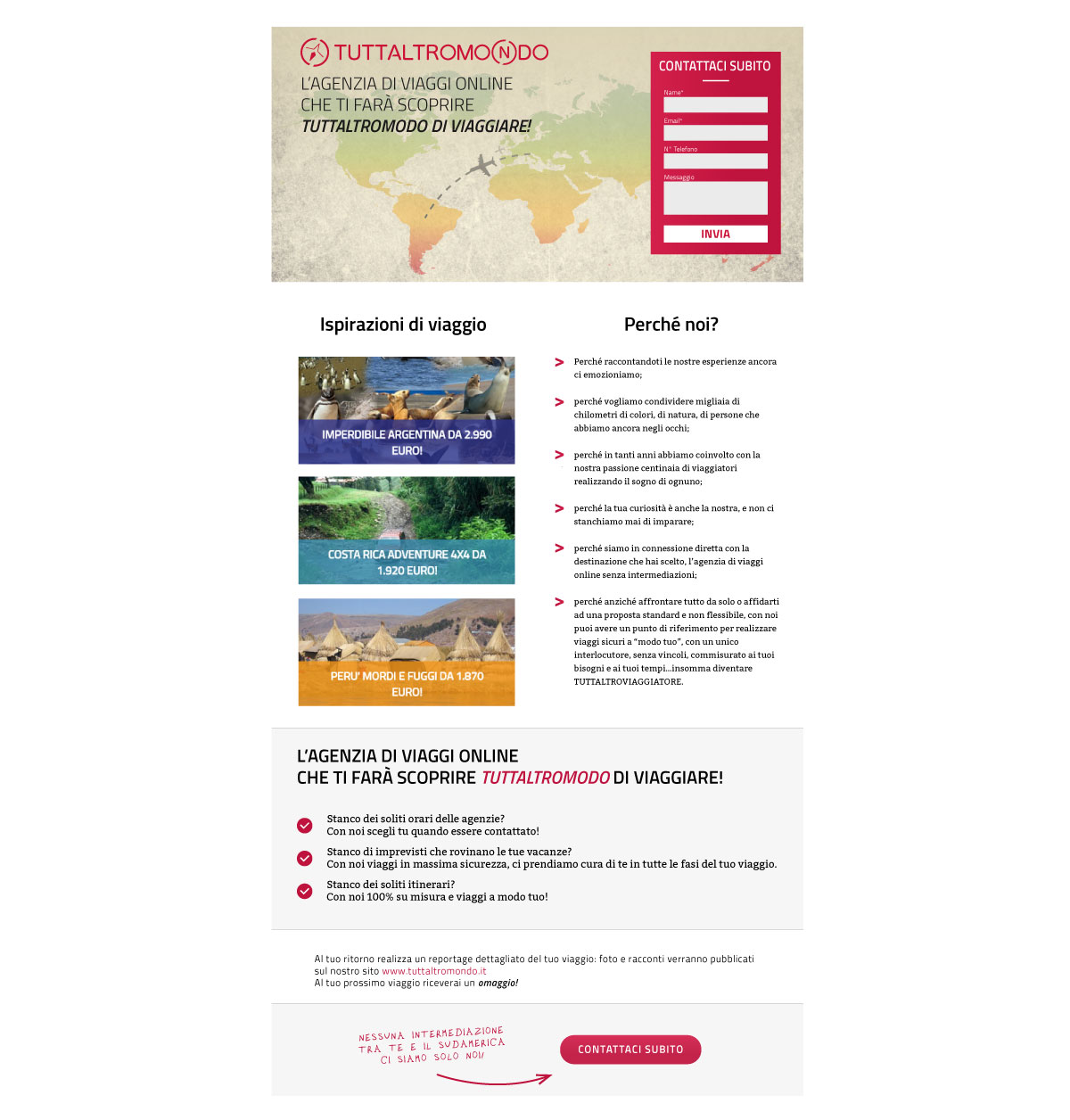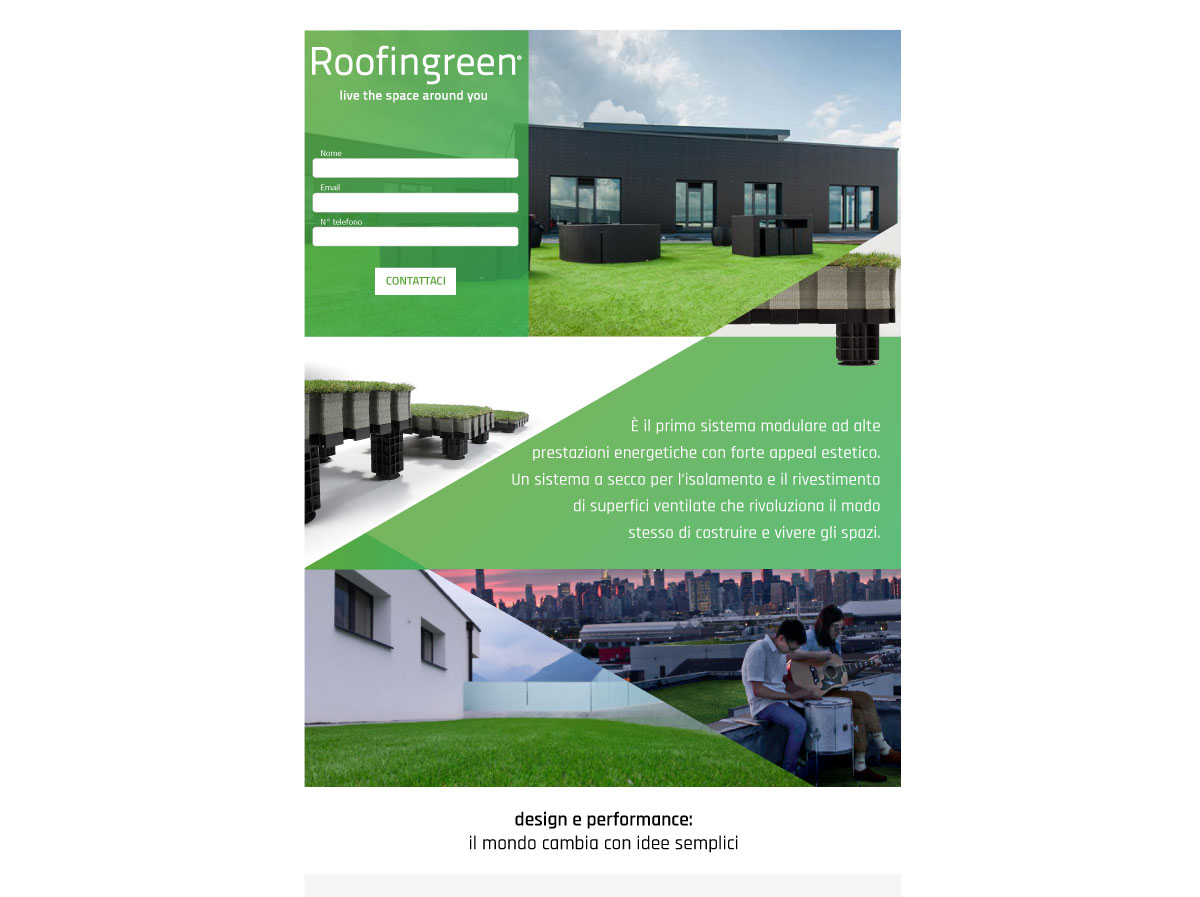 The ability to make pages with these purposes is therefore an articulated operation that must be designed in detail to optimize a web marketing investment or a Google Adwords campaign.
Do you have an agency and would like to improve your visibility through a web marketing strategy tailored to your business? Contact us to meet our team of experts, we will help you realize your projects.