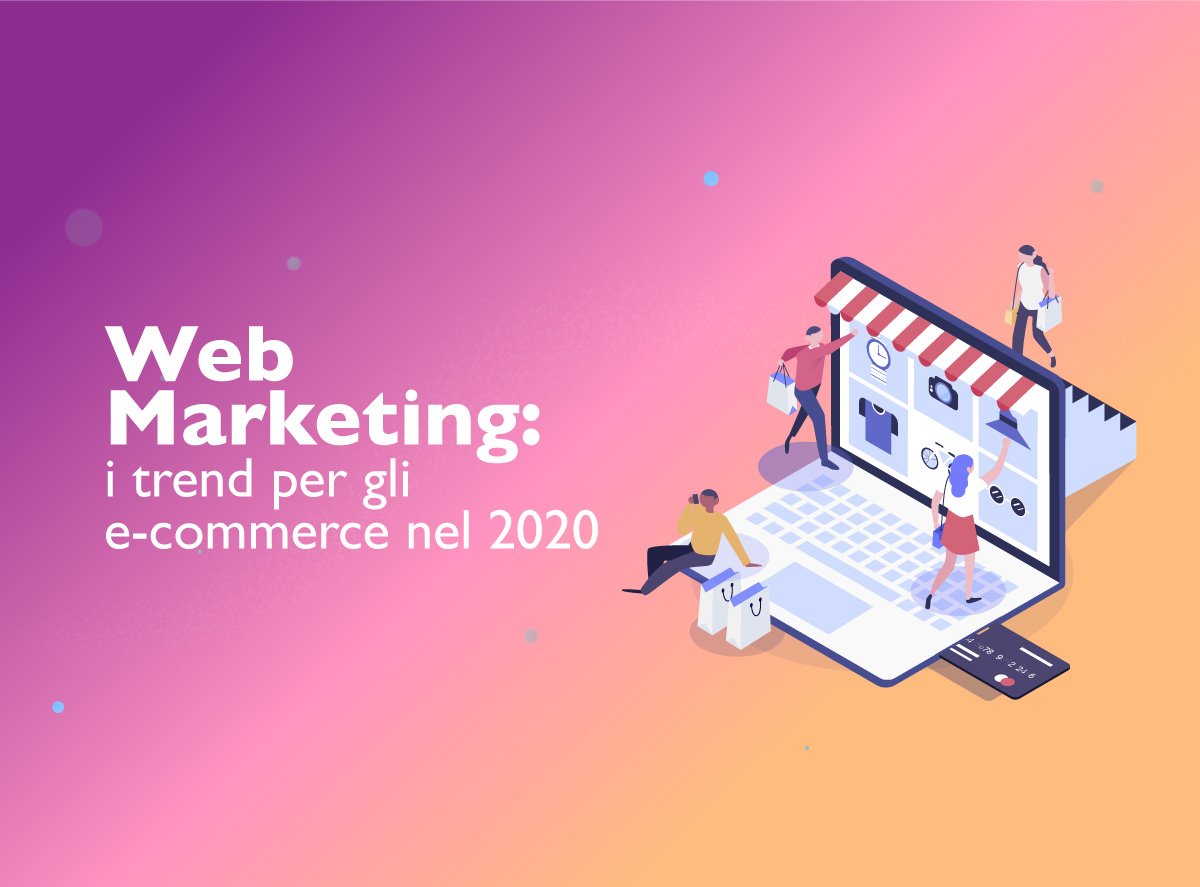 Web marketing: trends for e-commerce in 2020
Over the last ten years e-commerce has experienced a dizzying growth, and the ability to make online purchases has completely upset the way we shop.
The function of web marketing in these cases is precisely to predict and anticipate consumer behavior.
In 2019, thanks to the spread of smart intelligence within the digital logic mechanism, the online shopping universe has moved further forward. But what changes should we expect in 2020? The reference trends will be mainly three:
Interactive content
Regardless of the sector, content is becoming increasingly important to consumers. The average user is no longer satisfied with being a passive spectator of a content that does not reflect it, but wants to interact with virtual reality and become, in all the way, a prosumer. To stimulate interaction with the brand, the proposed content must not only be attractive or of quality, but must allow the user to interact directly with the brand through surveys, quizzes and interactive designs.
Customer care and customization
When talking about these services, the password is customization, because every customer wants to be treated according to their needs. The news for this sector is about special data collection software, able to recognize a customer who returns to an online store. This makes it possible to offer the consumer something he might like before the need arises. Customizing offers can also generate 50% more conversion possibilities, which is very interesting for web marketing professionals.
Video-review
How to get "valuable" reviews in the bot era? A great way to work on brand reputation and get reviews in a smart way is to ask its customers to share a video-review through social channels, always offering a facility to "reward" the customer and loyalty. Showing reviews on the website or on social media could be a real game changer for your business!
Would you like to request web marketing advice or simply tell us about your project? Contact us and we will listen to your ideas!