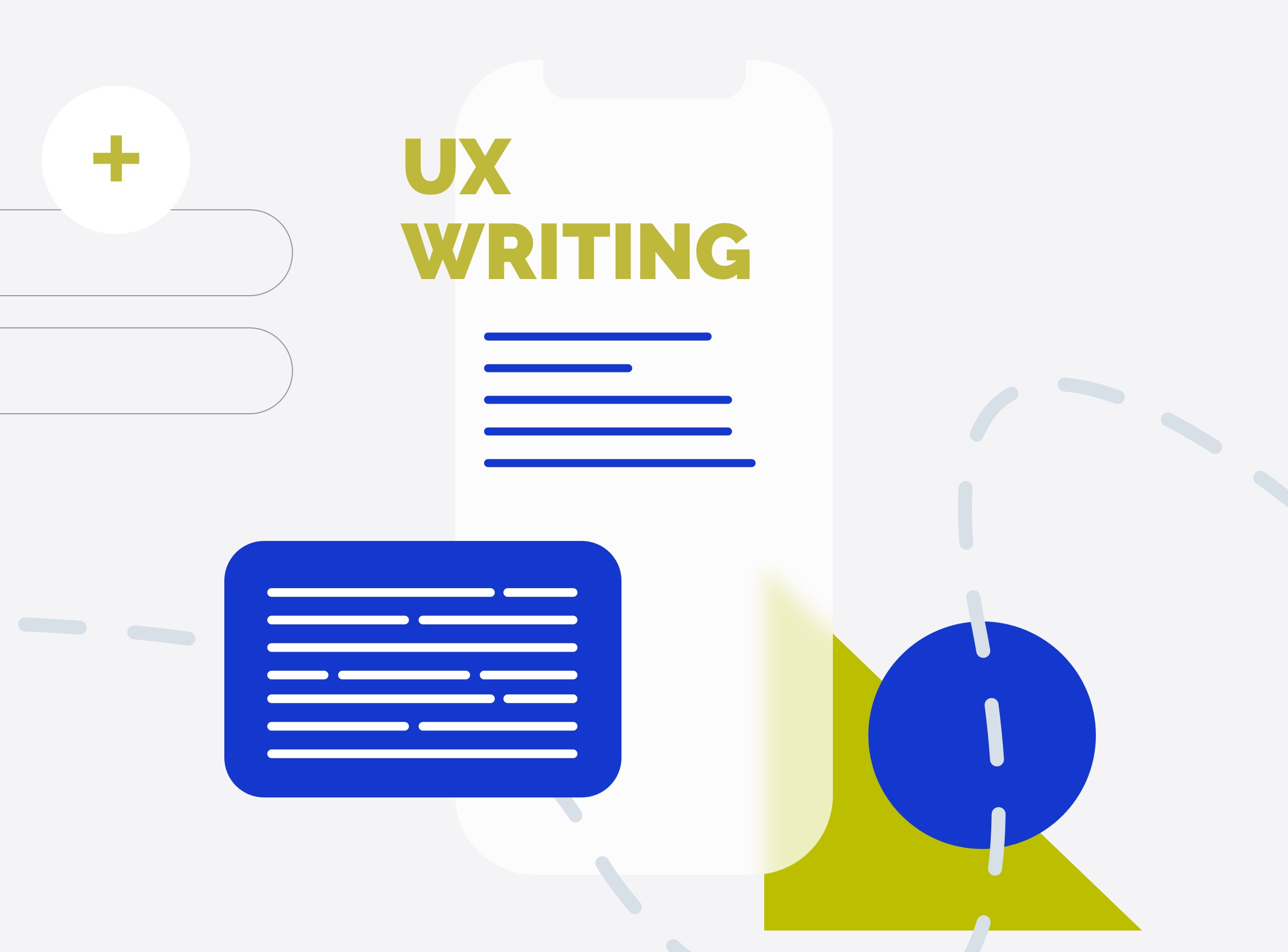 Ux writing pills for web design
Without words, what would exist?
Linked to the creativity of web design and marketing strategies, ux writing designs words and micro-texts that guide the user within sites and applications.
Communicating your intentions correctly allows you to create conversations and improve the permanence of users while browsing.
A platform which is nice to see is not enough. Experience is considered good if the technical, functional, visual and textual aspects speak to each other.
The design of ux writing
Leaving no room for interpretation is essential.
Knowing your target audience, understanding the negative aspects of the experience and using your knowledge to make improvements are the first steps to take for better communication.
The design of the verbal experience in web design subsequently focuses on three specific phases:
Understanding and anticipating needs, i.e. informing in a clear and brief way in order to lead the user to a quick and informed decision;
Driving using standards, i.e. making the user understand what happens on the platform they are browsing - for example, placeholders in contact forms;
Reassure you with concrete words when an operation ends. Comforting the success of a process leads to relaxation on the part of the user.

In the first example, the user is not well directed in the actions to be taken and no alternatives are provided, while in the second suggestions are given on actions, plus the alternative of assistance in the event of a problem.

Clarity, friendship and expressiveness
What are the principles to follow to write texts and microcopies thinking about the voice of a product?
The clarity. It allows you to get the message you want to communicate to the user in a simple way, so that they do not go looking elsewhere for the solution to their needs.
Friendship. It allows a certain familiarity with the users. Social psychology studies show that, when a relationship is built with a person, their motivation to listen is encouraged.
Expressiveness. It gives value to the personality of the brand. Understanding the customer, creating a character with the characteristics that seem important, allows an easy identification with him and a better success of the process.


In this example of a pop-up web design, the former is cold, impersonal and does not suggest to the user what may have caused the error, while the latter is more explanatory, more confidential and tells the user precisely what to double check.
When ux writing and web design work together to respond to the needs of potential customers, the message conveyed appears convincing and motivating.
Do you want to create an inclusive, reassuring and tailor-made communication for your project?
Contact our team of experts! Words matter.