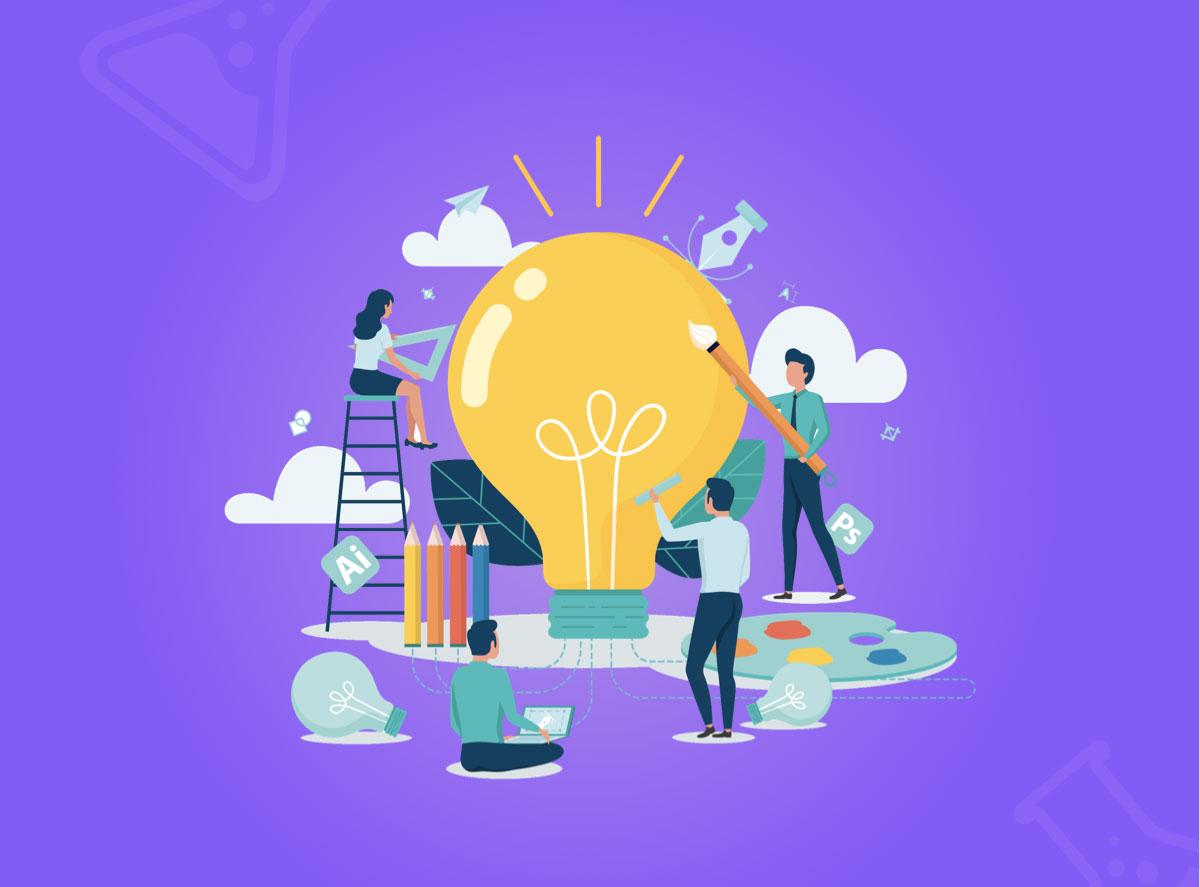 Some tools suggested by our UI / UX design team to work remotely
Want to improve efficiency remotely? With the right tools you can. Here are our UI / UX design experts' favorite tools.
As many people have observed, working remotely may hide pitfalls sometimes, which is why our UI / UX design team has been equipped to deal with this emergency in the last period. To manage better each single activity, some platforms that "workers" can also use to communicate with clients in an effective way, come into play.
In this sense, an interesting tool is Miro, a platform for collaborative work that gives the idea of a "whiteboard" on which to write and share notes, facilitating those who work in smart working.
This tool is useful and functional for the AGILE method, a work system that is based on the collaboration between web agency and client, thanks to which it's possible to follow phases and iteration processes, until the final product. Miro allows free form discussions and can be integrated with other softwares to manage tasks and divide activities.
Stickies, squares that resemble Post-it notes and differ for text, color and tag, can be inserted in the workspace. Another interesting feature is about wireframes (block diagrams that represent the basic structure of a website), which are useful to shorten time and immediately concretize ideas.
Being a very "visual" platform, during time it has been useful especially to our UI / UX design team, who often used it to have direct contact with clients.
Another tool we use when dealing with web design is InVision, an effective tool for interfaces design and prototyping. This platform allows you to quickly test the user experience, optimizing the web design and app design process.
One of its most useful features is definitely the possibility to leave comments and feedbacks for every screen, in the exact point where you want to make the change. InVision was born as a collaborative tool, thanks to which teams manage coordination with clients, exchanging comments and proposing new solutions directly on mockup.
TO MANAGE BETTER EACH SINGLE ACTIVITY, SOME PLATFORMS THAT "WORKERS" CAN ALSO USE TO COMMUNICATE WITH CLIENTS IN AN EFFECTIVE WAY, COME INTO PLAY.
Would you like to improve your website user experience? Do you have a project in mind that requires our app design experts' skills? Contact us for an interview without obligation, our UI / UX design team is waiting for you!