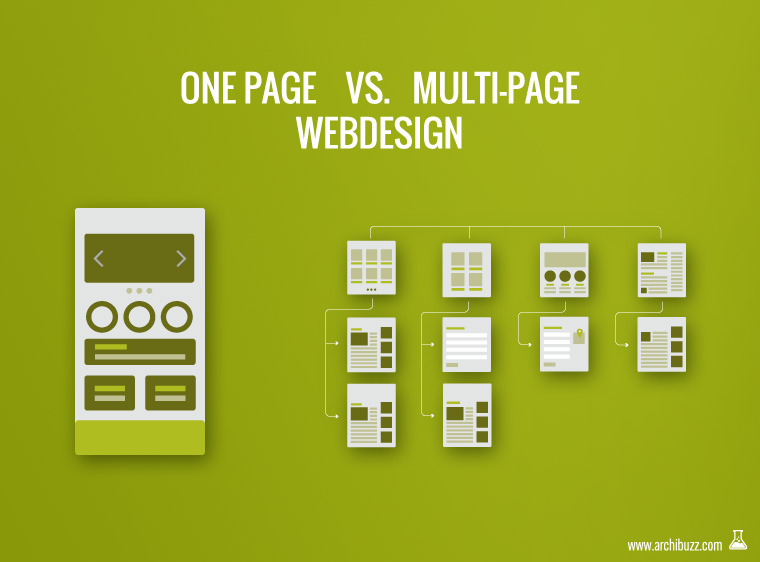 One-page website development: pros and cons
One of the web trends of the last few years is to opt for single page website development.
One of the web trends of recent years is the development of a single-page website to present and sponsor products and services. These websites are made and finished, developed in a single page, without further links or hierarchies. A radical choice that leaves some doubts among experts: how does this web design, so particular, impact on the SEO positioning of a site? Is this a penalizing choice or not? Let us briefly analyse the pros and cons of creating a single-page website.
Pro
The first advantage of the development of a single page website is the possibility of a design focused on the synthesis of information, aimed at the creation of a site very compact, easy to navigate, that allows you to focus on a few simple elements and clear and well-defined information to capture the attention of those who access it. Depending on the choice of graphic and content elements, a one-page site can be developed to achieve high mobile responsiveness and high performance in terms of navigability and loading.
The second advantage is a greater ease of analytics analysis and user profiling, especially when these analyses are made by "not insiders". The development of a one-page website has the ability to offer a highly targeted user experience - in which, for example, you never happen to follow a messy browsing flow from one page to another. On a single page the information can be presented in unique and strategic forms and directions.
It is a model that works very well when there is the presence of one or more videos that presents and describes the product/ service, adding to the need to have more pages dedicated to in-depth analysis; or using animations and visual effects to give visibility and prominence to your company, or when the product or service is already known to the visitor.
The development of a single page website is perfect for the lead generation, enticing the visitor with few and studied anticipations, to fill out the contact form to obtain more information. A model that is well suited for startups and new projects that do not yet have a wealth and quality of content to be disclosed, but that can focus on what you have at your disposal by making the most of the format of the single page.
From the SEO point of view, these features are decisive for focusing on a small set of keywords. For this reason, knowing how to create a simple and linear flow of information is of fundamental importance, in order to enable users to find what interests them in the simplest and most immediate way. Finally, being the level of authority of a site due in large part to the links it receives, both in terms of quality and location on the site itself, in the case of a single page website development, the game is soon done: each link will point to the only page available, and the ratio between links and pages will always be 1:1.
Cons
The other side of the coin lies in its excessive specificity. A web page, in fact, must be built on the basis of a main concept and this limits the range of keywords to be exploited. The multi-page sites, from this point of view, have the advantage that each page represents the opportunity of positioning on the basis of new keywords and new targets.
One of the limits of a single-page website development, moreover, is the lack of in-depth content. Not being able to take advantage of the possibility to add pages to address a topic with greater attention and having to follow the "golden rule" of a fluid and pleasant user experience while maintaining a certain degree of simplicity and immediacy, it is inevitable that a certain level of accuracy and richness in content is impossible to offer.
In conclusion, it is clear that some SEO techniques are difficult to implement: for example, organizing and structuring content in order to increase the site authority on a given set of keywords.
In conclusion
So in the area of website development, for any product or service destined to grow, it is inevitable to think, at a certain point, to turn the single page into a more articulated site, and take advantage of the possibility to add other pages to better explain a product or service, its context of use and make information on issues relevant to it. It is not a question of definitively establishing the absolute effectiveness of the development of single-page or multi-page websites: the assessments shall always cover the specific needs of the undertaking. The interesting thing is to discover new tools to spread your message, to optimize user experiences and integrate the new tools available to achieve a clear and well-defined goal.
You're still unsure, and you don't know which way to go? Tell your project to our team of website development experts: we will help you identify and use the most effective tools to achieve your ambitions!