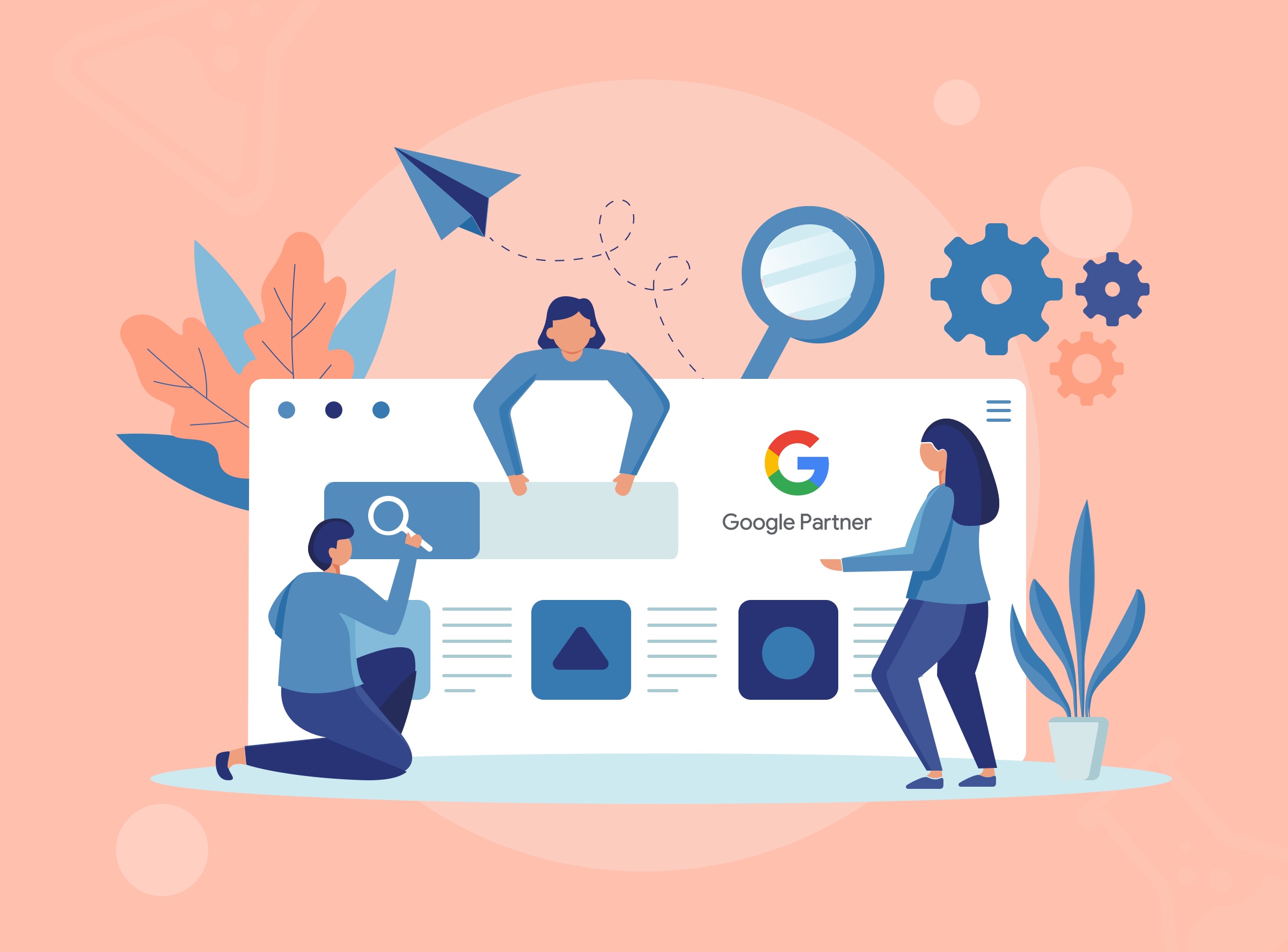 New Ads campaign? Choose a Google Partner: € 400 bonus for you
Would you like to advertise on Google? In this article, we reveal the benefits you will get from letting a Google Partner manage your Google Ads campaigns.
In February 2022, Google changed the rules to be Google Partner; if it is more difficult for agencies to meet the new selection criteria, there is an unmissable offer for anyone who wants to launch a new campaign on Google Ads with the advice of a Google Partner.
But let's start with order.

What does it mean to be a Google Partner?
Google Partners is a certification program for agencies or professionals that offer consultancy services on Google Ads, Google's paid advertising platform, in other words "advertising on Google".

What are the requirements to be a Google Partner in 2022?
Let's see together the requirements we are committed to meet in this new year.

There are three different categories that Google monitors every day.
What's the reason? Make sure that the standards of partner companies - such as our Web Agency - are of high quality and maintain good results in Google Ads campaigns.

These are the requirements we are talking about.

Performance. It is necessary to maintain an optimization score of at least 70% and, therefore, to configure the accounts of its customers in order to obtain an optimal performance. Our campaigns have an average score of over 95%;
Expense. You must have invested at least $ 10,000 (the equivalent of approximately € 8,773) in advertising in the previous 90 days. This second criterion indicates that the company is competent in identifying new growth opportunities for its customers and that works every day to support their success;
Certifications. The Google Ads manager account registered in Google Partners must have at least 50% Account Strategist in possession of Google Ads certifications, with at least one certification in each product area with an expenditure of at least $ 500 (approximately € 400) in campaigns in 90 days.
To meet the last mentioned requirement, the following certifications are valid: Google Ads on the search network, on the Display Network, on video advertising, on Shopping ads and app campaigns.

How do you recognize a Google Partner?
The Google Partner badge shows that you have the most up-to-date knowledge about Google Ads. In addition, it allows you to stand out from other competitors.

Want to see an example of a Google Partner badge? Here is ours!


Promotions and benefits for new customers
Google makes high-value promotional offers available to partners with the aim of boosting the advertising budgets of new customers.

Until now the Google Ads credit applicable to new customers was € 75. Starting this month it rises to € 400! Furthermore, the maximum time to spend the € 400 necessary to obtain the € 400 credit, goes from 30 to 60 days.

Let's go into more detail: after applying the promotional code to your Google Ads account, your advertising campaigns must accumulate costs of at least € 400 (excluding any applicable taxes or fees) within 60 days. In this way, you will be able to get the € 400 credit to spend during our management of your Google Ads campaigns.

Yes, you got it right: if you spend € 400 in 60 days, Google gives you an additional € 400 bonus! The offer is valid until the end of March 2022.

Do you want to start a new Google Ads campaign? There could not be a better time than this, enjoy it now and contact us to know all the details of the promotion!