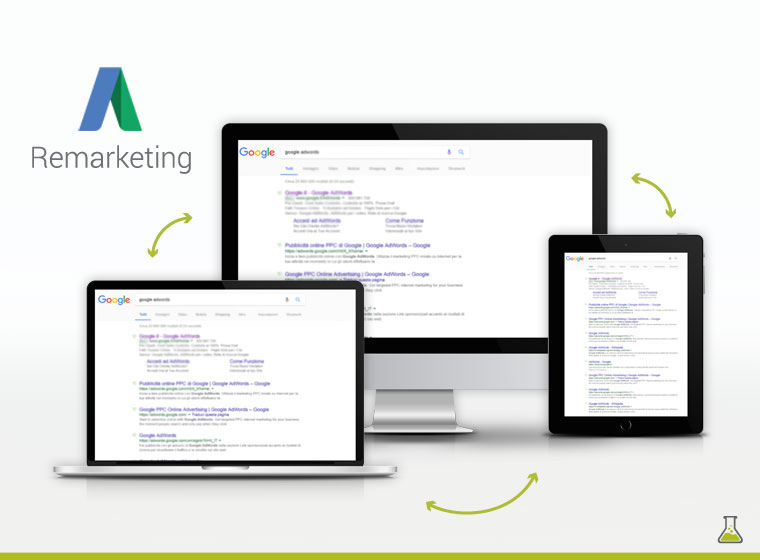 Google Privacy Policy: news for cross-device remarketing on Google Ads campaigns
On Sunday, 25th September, 2016 Brad Bender, vice president of Google, announced that the activation of the retargeting option on Google users also in "cross-device" mode - that is: a person who reached the site of an advertiser through a desktop computer, could finally be redirected to the same site on his mobile device as well. This was a big step forward for Google's advertising technology. Previously, Google recorded a user's access via a single cookie for each device, so that devices could not communicate with each other.
From 15th May, 2017, this feature will receive a further upgrade: anyone using Google's remarketing codes will be able to use the new cross-device platform. Advertisers will be capable of showing their ads to users who have already visited their site on different devices - which is already common with other platforms, such as Facebook.
This change will have significant consequences on the way advertisers will have to imagine their ads campaigns, calibrating differently and more articulating the frequency of their ads and also the sequence of messages in their campaigns, taking into account that ads will appear on multiple devices at a time.
Our advice is therefore to stop and reread Google's new privacy policy regarding data collection for remarketing campaigns, in order to assess how these changes will affect the future auction for keywords, the targeting of devices and the type of messages in their Google Ads campaigns.
For more information about Archibuzz's activities and our SEO marketing service, do not hesitate to contact us!