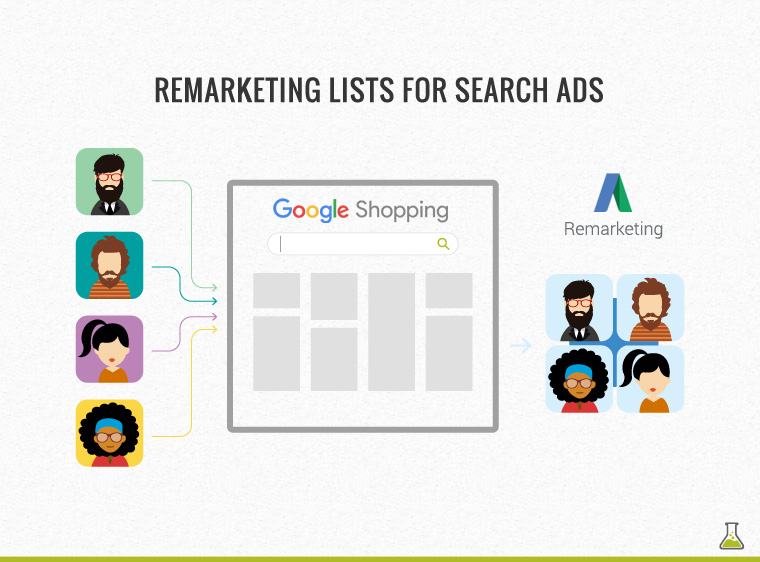 Google Ads campaign management: remarketing lists and customer match
Since May 1, 2017, Google has launched a new feature to Remarketing campaigns on Ads, which adds to that of cross device.
Since May 1, 2017 Google has launched a new feature to remarketing campaign management on Google Ads, which is added to the cross device that we had already talked about in a previous article, two key tools for effective web marketing based on successful Google Ads campaigns.
The novelty involves the so-called "Remarketing lists for search ads", the tool that helps advertisers reach those people who have visited their reference website at least once. Remarketing lists, which are created automatically by Google (after inserting the appropriate code) when a person visits a site, will be able to identify the keywords used to reach it and identify similar users.
Simply put, Google will not only be able to recognize users who have visited a site and to contact them to propose new offers and products but will also be able to understand what types of searches they use to reach the site: in this way, you will be able to also address to all other users who on the site have never been but who use the same search keys.
The same mechanism applies to the second important feature of Google ads campaign management, the so-called Customer Match: the data collected by Google Shopping are used to create lists based on the tastes and purchases of users. In this way, a company can create shopping campaigns targeted on the customers most loyal to the product and direct them to special offers cut specifically on their tastes. Moreover this tool, in combination with the new remarketing lists, will allow to reach, both on the search network as well as on YouTube and Gmail, not only loyal customers but also people with similar tastes and who use Google to search for the same types of products and services.
These are two very powerful tools that have already earned the enthusiasm of some big brands such as FCA, Gamestop and ULTA Beauty: thanks to the implementation of these features for Google Ads campaign management, in fact, it is possible to increase the efficiency and effectiveness of remarketing campaigns exponentially, significantly increasing not only the number of clicks on your site but above all the conversion rate, better focusing your resources and targeting the most loyal customers and those people who prove to have, through their research, a concrete interest in a given product.
Are you already doing Ads and want to try how this new feature can increase your campaigns? You don't know Ads yet and want to test its effectiveness to acquire new customers? We are at your disposal to carry out your project: contact us for more information about Google Ads campaign management