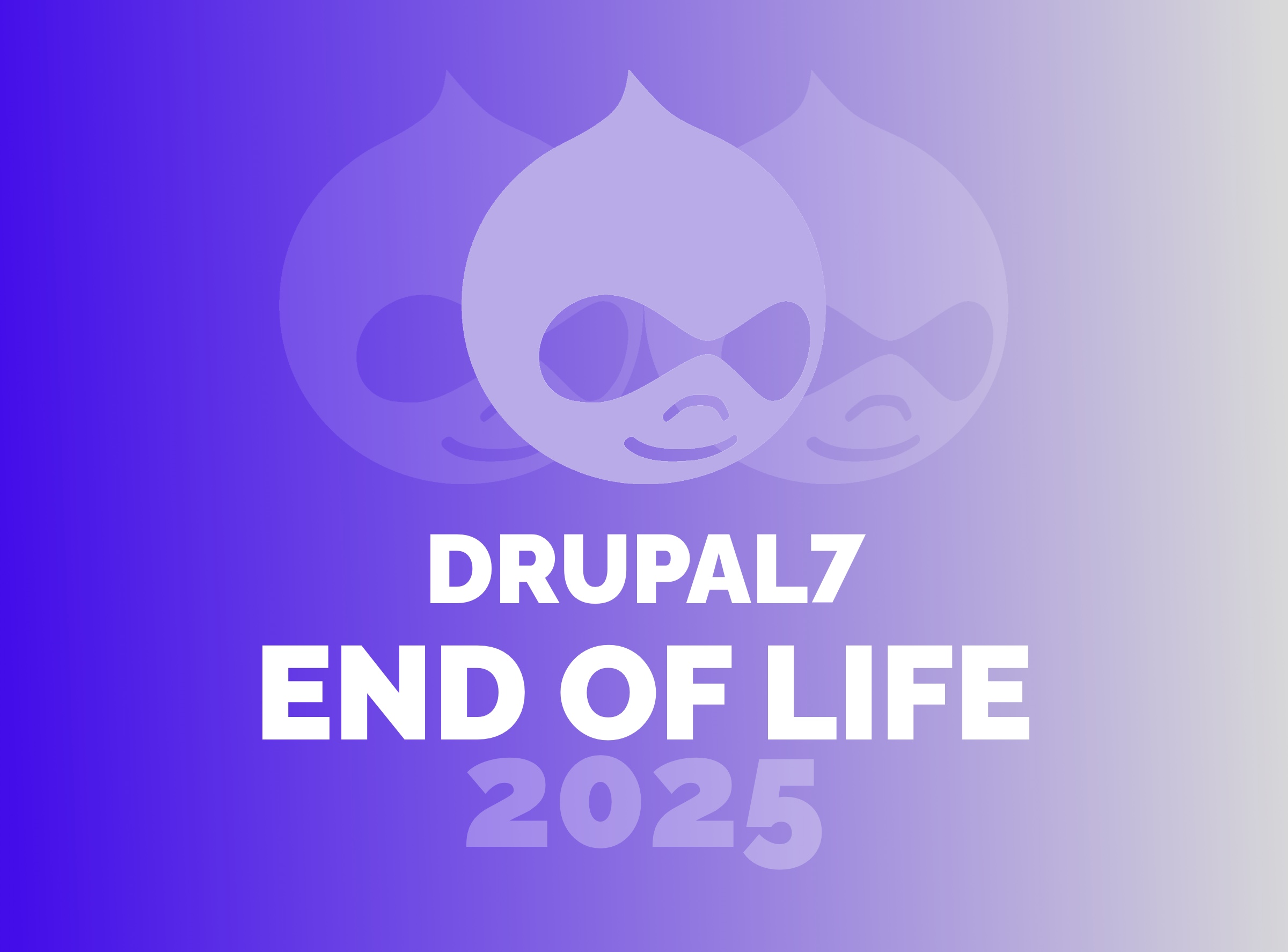 Drupal 7 End of Life, the latest extension
Rely on our team of website developers in Turin to upgrade to Drupal 10 and read the news to find out about our projects realized with this CMS.
The year 2023 is turning out to be a year full of news for the Drupal universe. In addition to the release of version 10 of the highly popular CMS, the extension of the end of life (EOL) of Drupal 7, to January 5, 2025, was announced a few days ago.
For us at Archibuzz, Drupal has always been a workhorse. In recent years many companies all over Italy, starting from Turin, where we are based, have relied on our experts to build websites, portals and web applications using this amazing Content Management System. Our passion for Drupal also made us fly to Prague last year for Drupalcon 2022, where we were able to learn more about the new features introduced by Drupal 10 and strengthen ties with other members of this fantastic community.
Those who had not yet moved to plan the fateful upgrade were pardoned by the security advisory of June 7, 2023, which sanctions the final extension: the End Of life of Drupal 7 is set for January 5, 2025
A deadline postponed several times, fortunately
We have been following very closely the extension of Drupal 7's life expectancy that has occurred over the past few years. The first announcement of the end of Drupal 7 support came at the height of the pandemic: Drupal 7 support would end in November 2021. Some companies began to plan to upgrade to Drupal 8, but the historical period was not the most favourable to allow companies that had built their digital strategy on Drupal 7 to face such an investment. So it was with great relief that the announcement of the extension of the deadline by one more year was received, thus postponed to November 2022, as also reported on our blog.
Unfortunately, with the approach of the new fateful date, the number of sites built on Drupal 7 was still very high, the community could not afford to leave such a large number of installations without coverage. Therefore, on February 23, 2022, it was announced that the End Of Life of Drupal 7 would again be extended to November 1, 2023.
There remained, however, a common inkling, or at least a strong hope, among those in the industry that this would not be the final EOL. And indeed, those who had not yet moved to plan the fateful upgrade were pardoned by the security advisory of June 7, 2023, which sanctions the final extension: the End Of life of Drupal 7 is set for January 5, 2025.
What risks does a website run in Drupal 7?
Drupal 7 will tend to become incompatible with some newer technologies, as it will no longer release:
Alerts and bug fix updates
New features 
Security enhancements
Finally, any integrations may stop working.
We also suggest upgrading for two other very important reasons: 
Ensuring high technical performance 
Maintaining a high level of security
Our Turin team, specialized in Drupal, is trained in order to help you with this delicate transition.
What does the upgrade consist of?
The process of upgrading a site from an older version to a newer one consists of installing the new version of Drupal and updating the files and database of the existing site.
During the upgrade, our professionals perform a series of steps that include:
1. Preliminary analysis of existing content, data structures, user roles/permissions, and functionality
2. Information architecture definition, taking into account:
 a. what can be kept by migrating it "as it is";
 b. what can be kept by adaptations (merge of content types, taxonomies, etc.);
 c. what, if anything, has become redundant/obsolete;
 d. what should be added from scratch
3. Definizione ruoli utente e relativi permessi
4. UX/UI design;
5. "Clone" creation of Drupal 7 site and Drupal 10 development environment on which the migration will be performed;
6. Creation of a custom graphic theme
7. Data and user migration;
8. Front-end development;
9. Development of any custom features or integration with external applications.
10. Test, bugfix, SEO audits and optimization
11. Deploy to production.
As mentioned in point 4 above, making the transition to Drupal 10 is an excellent opportunity for possible rebranding and fresh web design in line with the latest trends on the web.
Some examples of companies in Turin and Italy that have relied on our team for upgrades
Lederplast 
The historical company Lederplast specializing in the production of PVC and PU (known as eco-leather) coatings has decided to launch a new website on the occasion of its 50th anniversary. Our experts updated the platform with the latest version of the CMS after designing a new full-color graphic design conceived by our graphic designers in close cooperation with the client.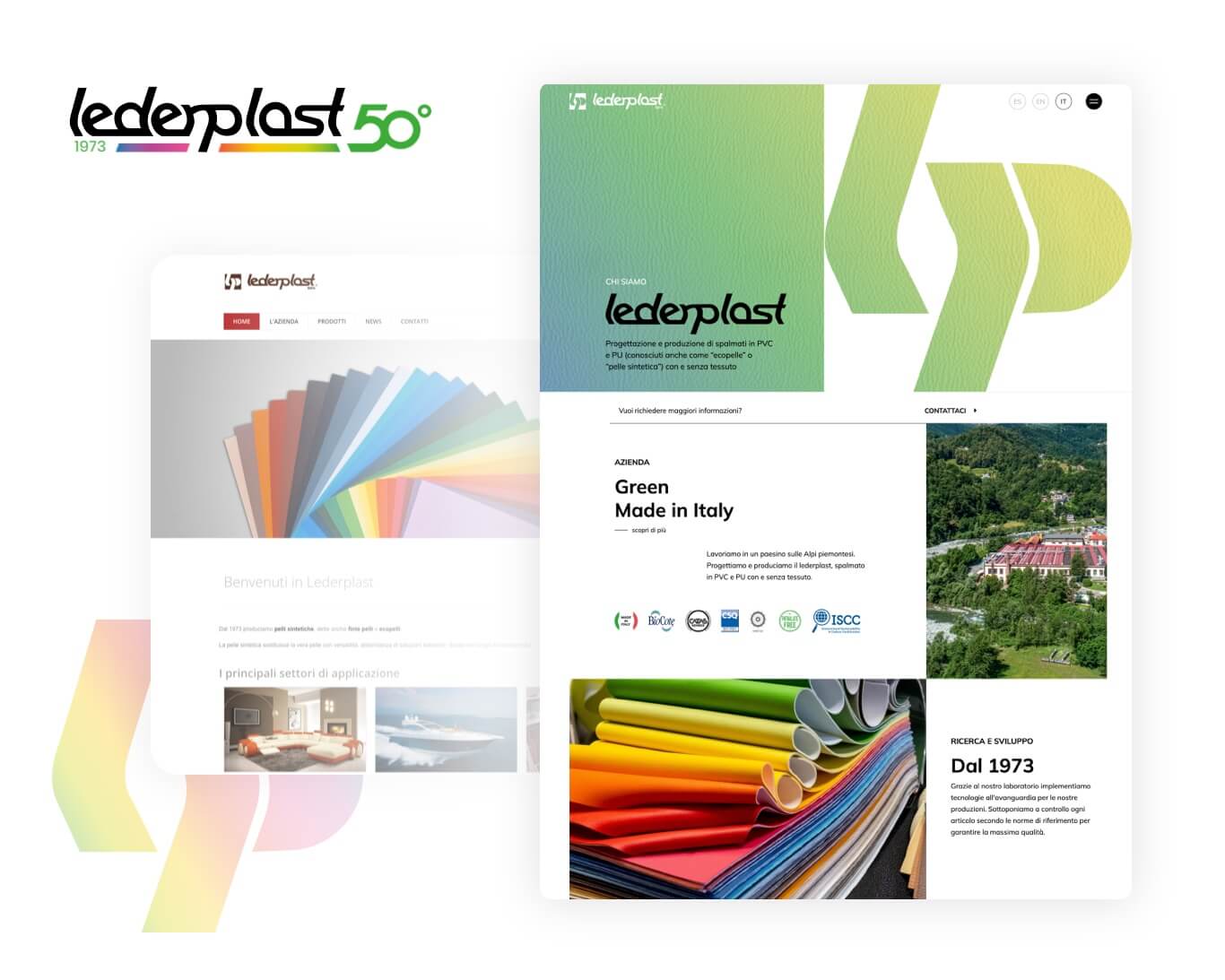 Città Metropolitana di Venezia
The entity Città Metropolitana di Venezia needed to upgrade its website from Drupal 7 to Drupal 9, with the occasion our graphics redesigned the user interface to make it compliant with Italian Public Administration standards.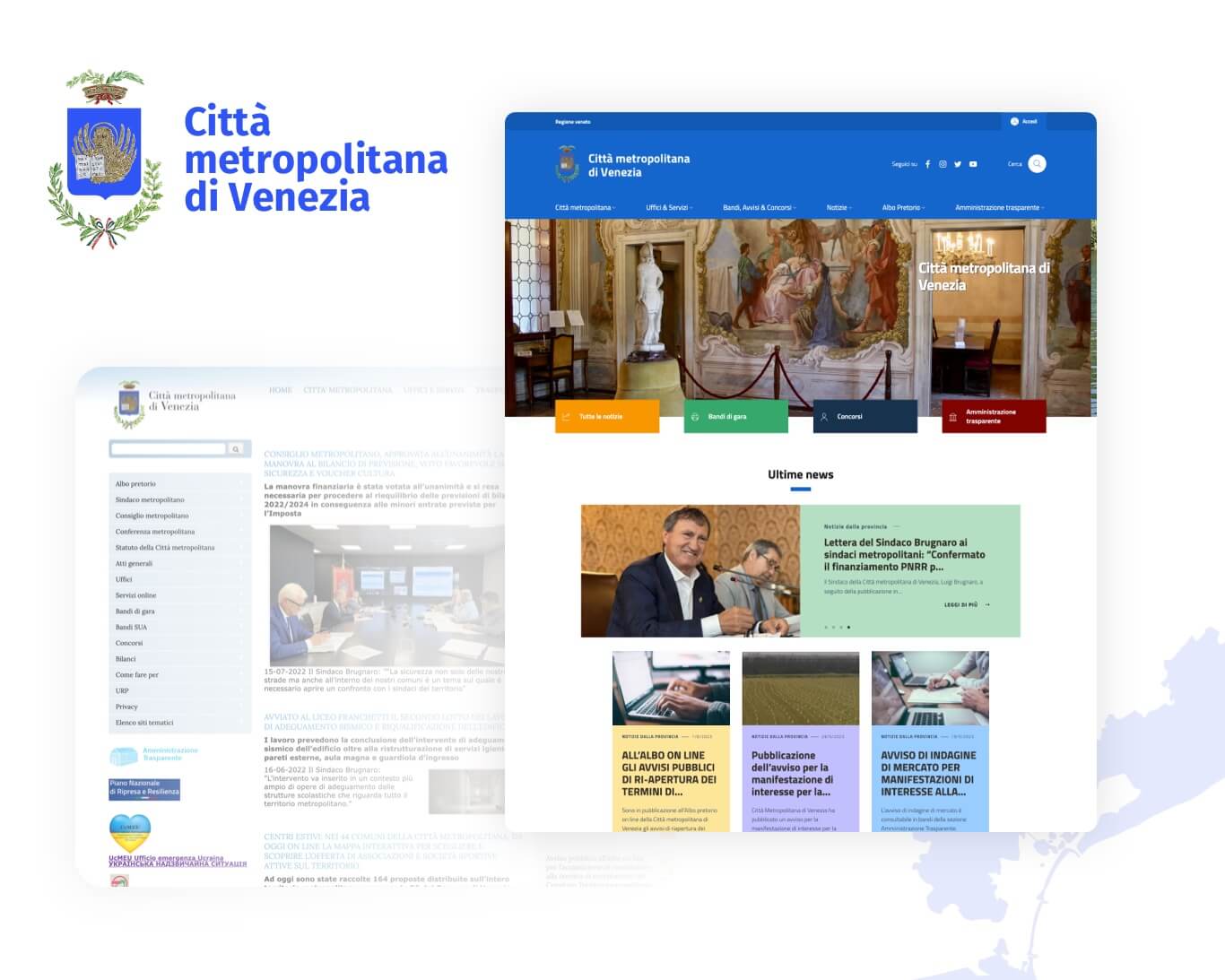 Dottor Grandine 

We collaborated with the multinational Dottor Grandine, a leader in the repair of hail-damaged cars, to upgrade the platform to revisit it in both content and user experience.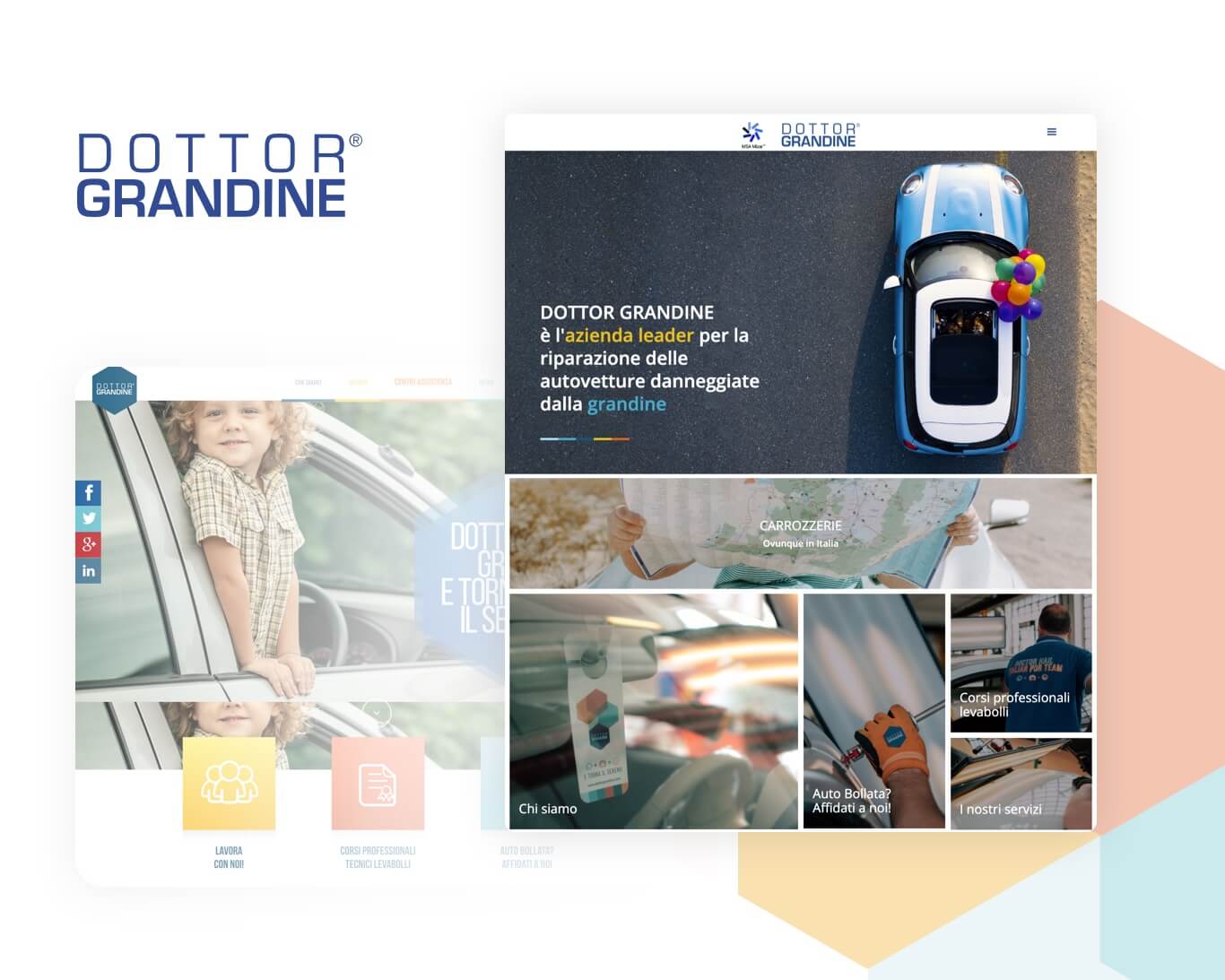 Studio Sabatino
Studio Tributario Associato Sabatino has been in the tax industry for over 40 years. With the occasion of the upgrade to Drupal 9, we designed a new user interface in keeping with the brand's representative values and colors.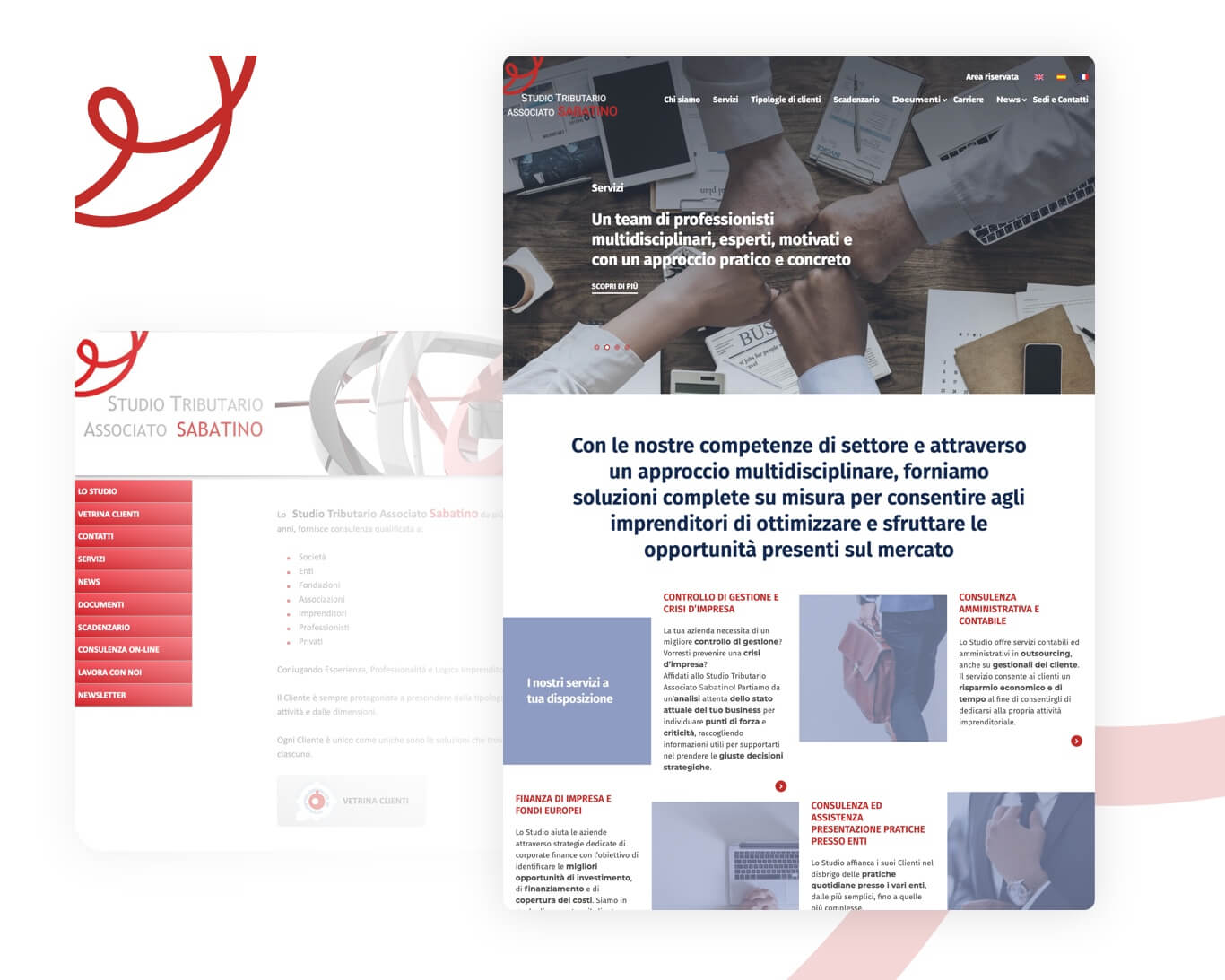 Casa di Carità
Fondazione Casa di Carità Arti e Mestieri  is a nonprofit organization whose purpose is to provide training, education and vocational promotion. The old website in Drupal 7 needed some structural changes and new updated functionality. Result? A brand-new site in Drupal 9.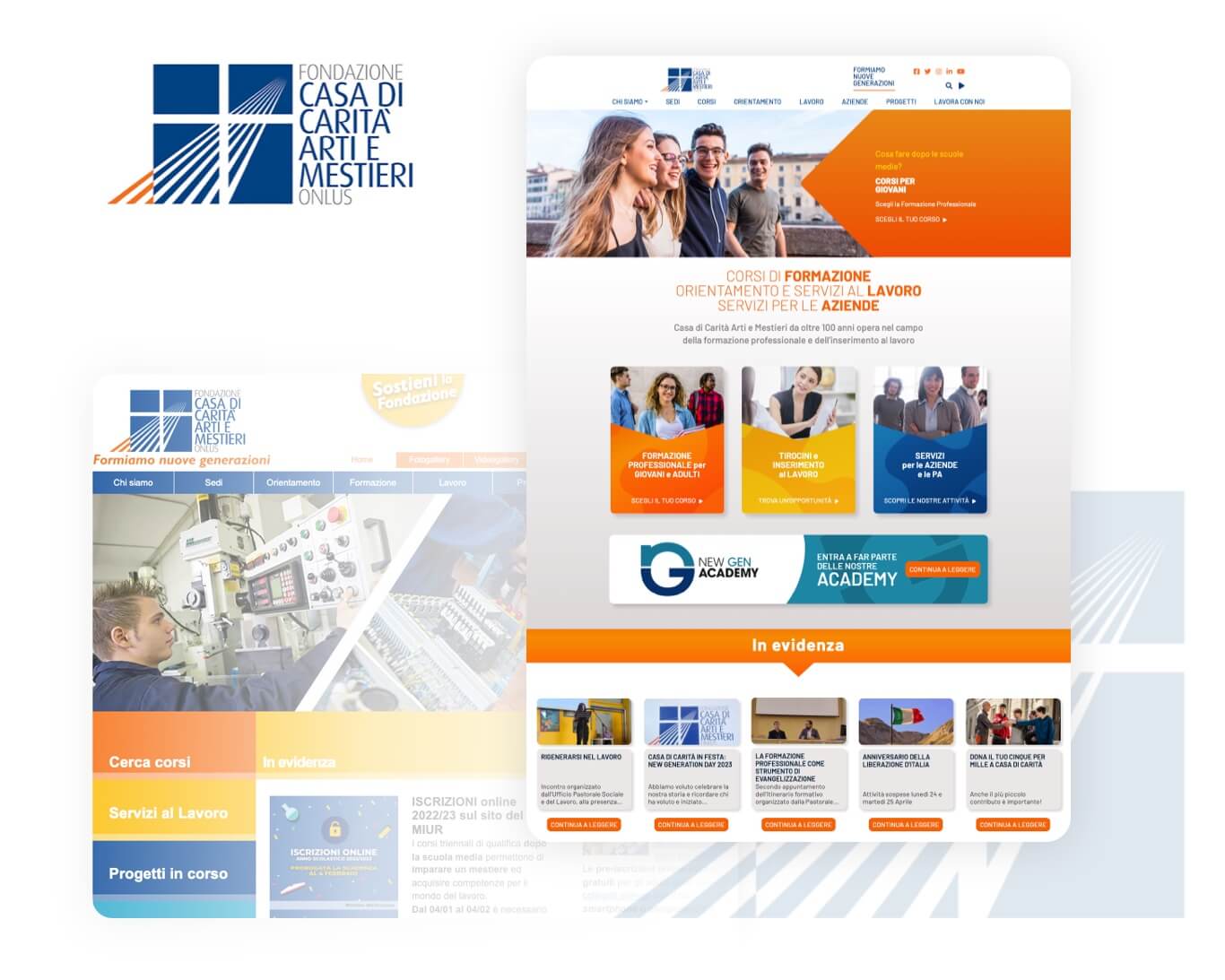 January 5, 2025 seems a long way off, but any successful project requires adequate turnaround time: plan your upgrade to Drupal 10 in time. Rely on our team of Drupal experts in Turin, we'll be happy to help. Contact us!