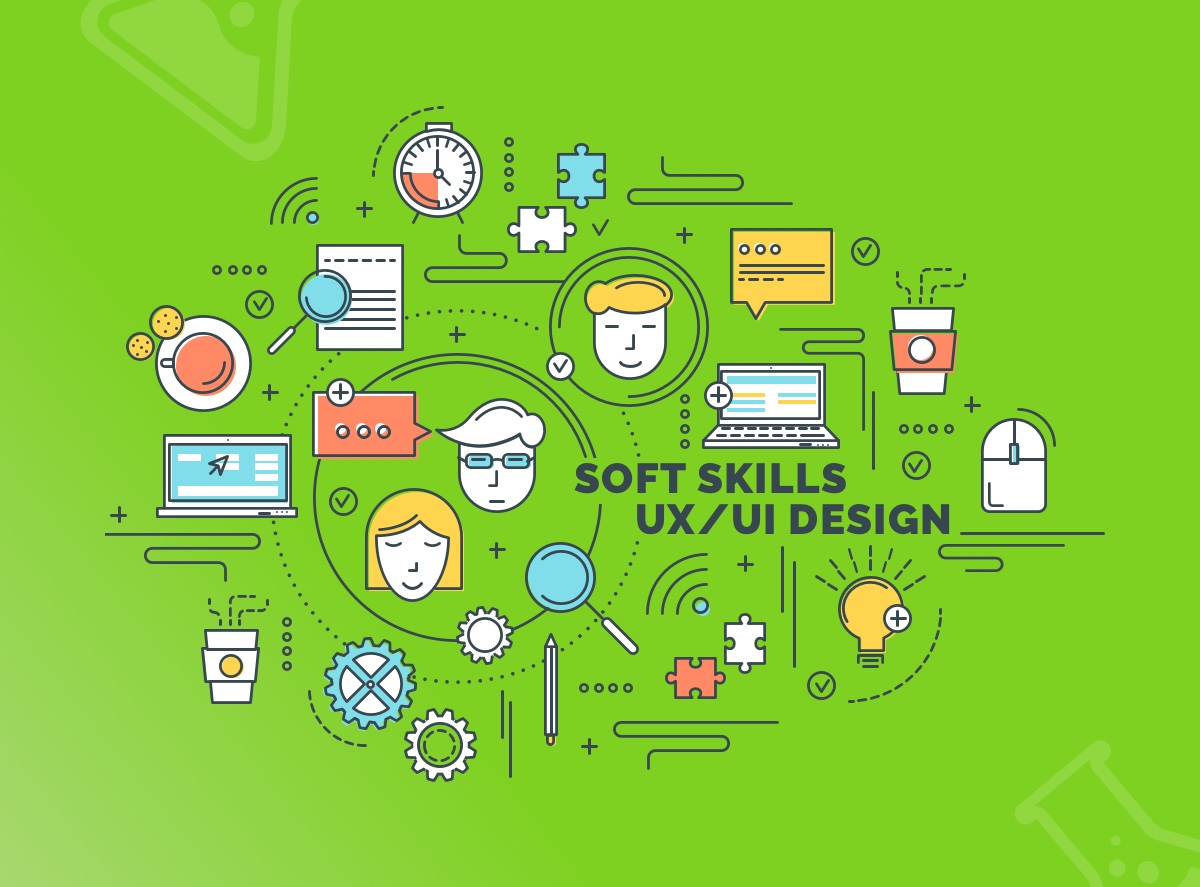 5 soft skills useful for UX design and UI design
What are the transversal skills that a designer must have to be able to create a client-proof product? Let's find out together!
When working in UX design and UI design it is necessary to ensure that the final product satisfies the needs of the customer and its future users. Hard skills are essential to carry out this work and adapt it to multiple and different contexts, but soft skills are what makes the difference. Here are five fundamental ones.
Appreciate feedback and collaboration
No design is perfect and it can always be improved. In a web agency you almost always work in a team and collaborate so that the final product makes the customer satisfied. For this reason we must be prepared to accept criticism about our work, both from colleagues and from the client. They are a hint for questioning yourself and improving, they should not be seen in a negative way and we must not be discouraged: it's thank to these that the final product will reach the expectation of our costumer.
Think with an open mind
To always have new ideas and innovative solutions in UX design, it is necessary to have an open mind. It is important to listen to all the points of view, especially of the customer you work for, and be willing to follow ideas even if they do not seem convincing or with which we disagree. Sometimes the best solution is found by intertwining completely opposite planes. We must tolerate other perspectives and think critically, but without judging.
Empathize
Empathy is a very interesting skill; it allows us to understand what are the needs of the customer and its end users. Empathizing with people enables us to work on products that we wouldn't normally use. It also helps us to set goals and understand needs and necessities, so that we make a satisfying product.
HARD SKILLS ARE ESSENTIAL TO CARRY OUT THIS WORK AND ADAPT IT TO MULTIPLE AND DIFFERENT CONTEXTS, BUT SOFT SKILLS ARE WHAT MAKES THE DIFFERENCE.
Have communication skills
A team is often composed of different figures who collaborate with each other. To be able to communicate your work with clarity and with the correct terminology, not only allows you to highlight what you have achieved and make it understandable to others, but also saves time. Effective communication speeds up the process of the project and avoids the need for more explanations, allowing the best development of the work commissioned. Communicating is essential for the relationship with customers, in fact, they do not always understand UX design or know a lot about this area. An efficient exchange of information allows us to make our work clear and determine if we are going in the right direction.
Use problem solving
The work in UX design and UI design also consists in predicting the customer's needs and any problems that we may encounter during the creation process. The realization of the final product, therefore, is a constant iterative process, in which the most suitable solutions are tested and implemented thanks to the collaboration and feedback of the team and the customer. Through problem solving, you can break down all the problems into smaller problems, to finally combine all the solutions and create a design of great impact, which meets the expectations of the commissioned product.
Our UX design team always tries to apply these skills to each product. If you have a project to propose or want more information, contact us without obligation!